'Carlos Tavares is the heavyweight champion of the automotive world'
Mike Rutherford praises the Stellantis CEO's realistic ambitions of electric motoring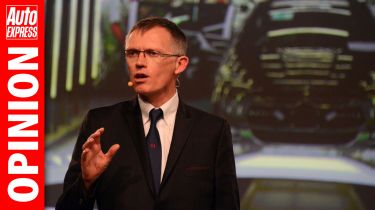 The biggest, brightest, most respected and convincing motor industry CEO I've met in recent years? Carlos Tavares. Despite his gentle demeanour, nutty professor(ish) grin and effortless approach to working life, he's the heavyweight champion of the automotive world. So fighting-fit and tactically aware is he that rival bosses can at best only consider themselves contenders, with little chance of snatching the title from him anytime soon.
We're talking about a man who, as Stellantis' CEO, has around 14 household-name makers (including Peugeot, Citroen, Fiat and Vauxhall) in his hands. But he also holds brands that are into everything from finance to parts, commercial vehicles to quadricycles – including the glorious little Citroen Ami, which you'll see at the British Motor Show this August.
He's clever, of course – the master of keeping shareholders happy. But he's also capable of seeing the bigger picture, willing to listen to motorists who, with some justification, often feel forgotten, ignored or soon to be priced out of the market. Part of him would like to sell every one of them his expensive-to-build electric cars costing tens, or scores of thousands of pounds. But another side says hang on, EVs are – as things stand – beyond the financial reach of most.
His argument, like mine, is that "personal mobility" is a right, particularly in these Covid-hit times when cars promote social distancing far more effectively than public transport. Naturally, as a maker of EVs, he's a fan of the tech, but not exclusively so. He hints that the ban on new ICE cars from 2030 may be too early; that some EVs are too heavy; that their emissions, all things considered, can be too high; that their cost might price less-well-off folk off the roads. If it does, there could be "social consequences," he warns. "I can't imagine a democratic society with no freedom of mobility because it's only for wealthy people, and all the others will have to use public transport." Or stay at home, perhaps. Prices for even the smallest and 'cheapest' EVs are currently too high, he admits. "How can we protect freedom of mobility for the middle class, who may not be able to afford 30,000 Euros (£26k) for a battery-electric vehicle, when today they pay half that for the same product with a conventional engine?
"If we make mobility only affordable for the wealthy, we will not have a strong impact. We will have a fleet of old cars which will continue to emit." Credit where it's due, he's doing more than most to strike the right, achievable balance when it comes to emissions, safety and reasonable pricing. "We have 28,000 engineers working to bring affordable, safe and clean mobility solutions – with affordability the key factor," he concludes.
In addition to serving his wealthier clients, for as long as possible he'll give his less-wealthy customers the ICE cars they can afford, and demand – even if the tad-ambitious, non-paying environmentalists and politicians demand something different. Time for a compromise? A stay of execution for the much-maligned internal combustion engine? If so, there's no better, calmer, more capable man than Carlos Tavares to lead negotiations.
Partnership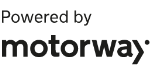 Need to sell your car?
Find your best offer from over 5,000+ dealers. It's that easy.
Thinking of going electric? Here are the best electric cars to buy now...