Stellantis maps out future EV platforms with up to 497 miles of range
Four new EV platforms for Stellantis Group, the first of which we'll see in 2023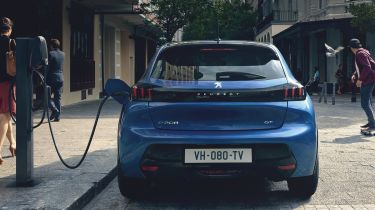 Stellantis Chief Executive Officer Carlos Tavares has outlined the recently formed automotive group's updated electrification strategy, which includes four new electrified platforms - two of which are fully-electric - and two new European battery assembly plants.
Formed in January following the merger of Fiat Chrysler Automobiles and PSA Group, the new Stellantis strategy seeks to rationalise the group's electric car platforms, which currently comprises a mix of FCA developed architectures and PSA developments. 
For example, Fiat's new electric 500e is currently built on its own bespoke platform developed by FCA, while cars such as the Peugeot e-208 and e-2008, as well as the Citroen e-C4, Vauxhall Corsa-e and Mokka-e SUV all sit on the PSA group's e-CMP underpinnings. In the future, all vehicles from all brands will use a new platform system called STLA.
New platforms
We'll see a second generation of e-CMP at some point in 2022, according to the road map set out by Tavares to shareholders at the Stellantis Annual General Meeting. This will then be replaced by the start of 2026 by a new small electric car platform called STLA Small.
According to Stellantis, this vehicle architecture will underpin A, B and C-segment vehicles, what we know as city cars, superminis and family hatchbacks, while it will also cater for compact and mid-size SUVs, meaning a similar range of vehicles to that based on e-CMP currently.
Tavares outlined that "these platforms will deliver significant performance to address range anxiety. STLA Small will deliver more than 500km [310 miles] of range."
STLA Medium will arrive in late 2023 and will cater for C and D segment cars, so family models (hatchbacks and SUVs) as well as larger vehicles and saloons, possibly even seven-seater SUVs.
There'll be some crossover with the brand's STLA Large platform, which is set to arrive at the same point, catering for large vehicles and people carriers, as the name suggests.
Tavares commented that "STLA Medium will deliver more than 700km [434 miles] of range, and STLA Large will deliver more than 800km [497 miles] of range."
Stellantis has also gone on record with a body-on-frame electric platform for commercial vehicles. This style of architecture is usually used for pick-up trucks and other working vehicles, although large SUVs in America and other markets do use similar underpinnings; Stellantis has said this STLA Frame platform will be used to underpin pick-ups and large SUVs. It will offer no less than 500km [310 miles] of range.
Tavares said, "In 2021 we are going to more than triple the sales of LEV products - plug-in hybrid or pure EV. In 2021 we'll sell more than 400,000 vehicles with electrified powertrains.
"In Europe, thanks to the merger, in 2025 we are going to be able to offer to the market 98 per cent of electrified models to the European market. For each nameplate we will sell in Europe by 2025 we will have an electrified version. For each of these models customers will be able to select a PHEV or BEV model of that version."
Partnership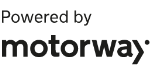 Need to sell your car?
Find your best offer from over 5,000+ dealers. It's that easy.
Stellantis will build batteries in Europe, too. It has outlined plans for a battery factory in Douvrin, France, which will start production at the end of 2023. This will be followed by a plant in Kaiserslauten, Germany, which will start battery manufacturing towards the end of 2025. The company has hinted that said sites could be decided on in 2021.
Tavares said that "by 2025 we [Stellantis] will have access to no less than 130gWh of energy supply in terms of batteries; by 2030 we will have access to no less than 250gWh. This is the pace we need to progress at given our ambitions for the company."
The Stellantis Group will unveil more on its future electrification strategy on 8 July.
Check out our list of the cheapest electric cars on sale now...