'Blocking roads won't solve climate change'
Holding up innocent commuters and emergency service vehicles won't win anyone's favour, says Tristan Shale-Hester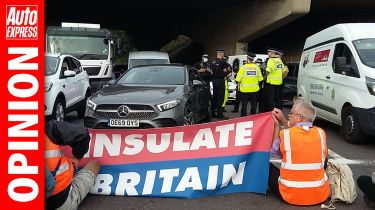 Commuting around the M25 early on a Monday morning is a joyless experience in itself, so imagine grinding to a halt in the middle of such a journey because of a swarm of climate change protestors milling about in the middle of the road.
This is exactly the situation faced by drivers on 13 September when environmentalist group Insulate Britain launched a coordinated blockage of several junctions on London's orbital motorway in a bid to direct the Government's attention to a series of demands over the eco-credentials of houses in the UK.
Climate change is a serious issue and many people will doubtlessly agree with Insulate Britain's arguments. Some may even support the group in using peaceful protest to raise awareness of said arguments, but where should these protests take place? One might assume outside a Government department building in Whitehall where these decisions are being made.
But no - as is so often the case, it's hard-working people going about their daily lives who lose out. For some, the traffic jams will be no more than a minor inconvenience, causing them to be an hour or so late into the office. Others will miss important meetings and appointments that have to be rescheduled, or be delayed getting to a job forcing them to work fewer hours for less money or to clock off later.
Worse still, though, are the videos seen on social media of ambulances struggling to get through the gridlock - particularly on all-lane running smart motorways, where there's no route around the traffic for them to take. The protestors think they're doing the right thing by standing aside when these emergency service vehicles come through, but the delay has already been caused by that point and, sadly, the consequences could be fatal.
Of course, Insulate Britain knows all this - the group's spokesperson said the motorway network is "massively vulnerable to disruption", justifying the hindering of ambulances by arguing "leaky homes" also kill people.
Many of the people sitting in those traffic jams or waiting for news of a loved one who has been rushed to hospital might have agreed with that latter point. It doesn't take too much imagination to think that their sympathy for the cause could have been eroded by the experiences Insulate Britain has now put them through.
Auto Express posed this very question to the group and asked if its cause might be better served by using legal forms of protest that don't inconvenience or endanger innocent people. The spokesperson said this had been tried, but "has not worked" and claimed there was "no alternative" to illegally obstructing public highways.
Whether the arrests made by the police convert to prosecutions remains to be seen, as does the level of support gained or lost by Insulate Britain following its actions. It may not matter to them that new conventional petrol and diesel cars will be banned from sale in less than a decade - ordinary people are an easier target than the real decision makers and with more direct action promised, hundreds of idling exhausts in front of homemade banners could become a common sight.
Partnership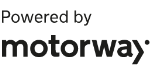 Need to sell your car?
Find your best offer from over 5,000+ dealers. It's that easy.
Find out more on the 2030 ban on petrol and diesel cars here...