"Maybe Emma Raducanu will be the Brit to emerge as the new Lewis Hamilton"
Mike Rutherford gets radical this week, tackling protestors, automotive start-ups....and Emma Raducanu
I'm going unapologetically rad (as in radical) this week. The time's right to stick my neck out and demand a little, long-overdue action.
For starters, the problem of ecomentalists and other protestors playing in rush-hour traffic as they illegally park their bums on road surfaces has to, and can, be rapidly halted. Just as we'd be obliged to halt tragically misguided folk from dangerously perching their vulnerable backsides on railway lines or airport runways, we must save those bonkers enough to sit on public roads. Fact is, some people need protecting from themselves, while at the same time being stopped from taking others down with them – drivers and riders who might crash while trying to avoid accident-inducing human barricades, for example.
So surely it's a simple, justifiable case of the state removing those who dangerously occupy and obstruct public highways. Job done. Lives saved. Law and order maintained. Tailpipe emissions reduced. Drivers illegally held against their wishes released. Anarchy on the streets peacefully avoided. Call it radicalism if you like. Me, I see it as common sense.*
Meanwhile, over in the showrooms and on the automotive websites where consumers are keen to spend money, pay their taxes and prop up UK PLC, countless start-ups and other firms keep making promises they're at best struggling to keep. How many years have we had to endure the pointless hype surrounding the Google/Waymo and Apple car projects? Too bloody long. Same goes for other allegedly "imminent" vehicles like those from Bollinger, Elio, Faraday Future, Fisker (lovely bloke, not so great at getting cars to the public), Lucid and other wannabes.
There's much publicity-seeking and finance-raising talk, but not nearly enough action, never mind deliveries to motorists in the real world. Can such firms actually do a Musk and go all the way in terms of designing, producing and handing over the goods to buyers in meaningful numbers? I have my doubts. Really, this has dragged on way too long. Time for the talking to stop and the deliveries to start. How radical would that be?
And continuing the rad theme, at least one large, respected motor manufacturing group with a top-flight international motorsport presence admitted to me last week that it "would love to sign-up" (as an ambassador for its cool brands and as a possible race driver) the newly crowned most famous woman in the world – Emma Raducanu.
The world's "youth market" needs a young but credible multilingual voice, an attitude, a never say die spirit, an instantly recognisable face and style to remind it that cars are a cool, important, desirable part of growing up and discovering freedom and adventure.
So please give her the job. And as part of the deal, also provide the 18-year-old who's already driven race cars, a few test days at the Brands Hatch circuit, which is only a few minutes from her home. W Series, Extreme E, Formula E, or possibly even F1 need her.
Forget Lando Norris and George Russell. Maybe Emma Raducanu will be the Brit to emerge as the new Lewis Hamilton – who really is old enough to be her father. Honest.
Partnership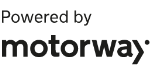 Need to sell your car?
Find your best offer from over 5,000+ dealers. It's that easy.
* This column was written before the Home Secretary and Transport Secretary took action against roads protestors.