'Many don't have the means to switch to electric cars'
Mike Rutherford points out the sometimes costly nature of going green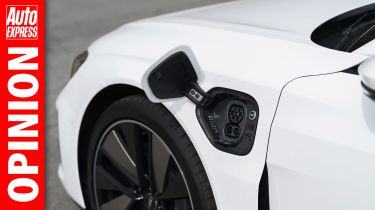 It's not quite there yet, but the long and essential debate on climate change is fast approaching fever pitch. The sales and marketing lines delivered on the eve of the COP26 climate change conference by unintentionally comedic politicians, unashamedly entrepreneurial 'green' industry reps, and committed environmental pressure groups went a bit like this...
Petrol, diesel and LPG for personal transport, plus gas, coal and logs for home heat are all bad. Part one of the green argument says these are among the killer carbon fuels worthy of being totally or partially banned – from new cars and our homes, at least.
With equal passion, the green argument part two insists that electricity isn't merely good – it's a sort of blessed, life and planet-saving fuel we need to be encouraged or legally bludgeoned into buying for our vehicles and dwellings. Yet how we're supposed to buy and use the stuff when power cuts are so frequent (I suffered one on the day of writing this column, and have been warned to brace myself for another tonight) is another matter.
To the delight of the electricity industry, our Government has spent recent days reiterating that the new cars we buy should be plug-ins ASAP – but by December 2029 at their lawful latest. On top of that comes advice NOT to replace your existing gas boiler with a new, more efficient version costing from £1,000-£2,000 plus installation – usually the cost of a qualified engineer for a day or two. Instead, buy a heat pump priced around £12,000, plus countless thousands extra for installation and rebuilding of your present central heating system – radiators, pipes and more.
Seriously, expecting adults in low to middle-income jobs to make the switch from petrol or diesel vehicles to similarly-sized EVs sometimes costing almost twice as much is already a huge ask – one that may price many drivers out of personal cars and rob them of their motorist status. But for Government to push further still at the same time by warning that they'll also have to replace their comparatively affordable gas central heating systems and wood/coal-burning stoves with heat pump set-ups or sophisticated solar panel systems costing many, many times more is stupidly and brutally unreasonable, unacceptable and unachievable.
The cold, harsh economic reality is that many or most working adults simply don't have the disposable incomes to make the proposed and colossal legally required switch from their personal old-tech products fuelled by petrol, diesel, LPG, gas, wood or coal to newer-tech devices running solely on a fuel called electricity.
As for senior citizens already financially struggling to use their cars, stay warm and live on sub-£10,000 basic pensions that are their sole source of income – the arithmetic clearly demonstrates that these poor souls don't stand a chance. For these innocents and their meagre finances, soon to be legally required EVs and heat pumps are utterly, scarily and tragically out of the question.
Read about how Stellantis plans to roll out hydrogen-powered vans...