'Vietnam's Vinfast could be even better than Korea's Kia'
Mike Rutherford thinks Vinfast could turn Vietnam into one of the top Asian car producing countries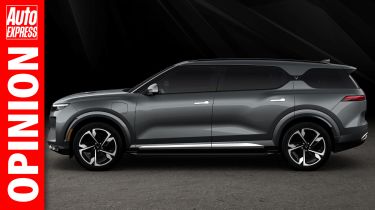 There's nowt wrong with a catchy one-liner, but the often-repeated claim that goes something like "the switch from internal combustion to pure-electric cars is the biggest change ever in the history of the auto industry" is not right, I suspect. 
If you really must know what the largest transformation was (and still is), in the last 100-plus years of car building, here's your answer – Asia.  
In the 1970s,  the first  Asian car maker – Japan – broke the Europe/North America "cartel" by tempting buyers into models offering more bang for their buck and better quality. A decade or two later, South Korea – an even smaller country with far fewer people – also launched itself as a maker of value cars for export. Neighbouring China jumped on the bandwagon, too. Result? In recent years the trio has comprehensively cleaned up by collectively building more than half of the world's cars, thereby making the Asians the undisputed, untouchable world champions.  
But who and what in Asia is the next big thing? In one sense such a country already exists. It's India, but it has a problem in that (unlike the dominant "Big 3", who build and export cars wearing, for example, globally recognised and desirable Toyota, Hyundai and MG badges) the Indians don't have nameplates that the world's showrooms crave. For now at least, Tata or Hindustan-badged vehicles wouldn't cut it in western showrooms. Similarly, Indonesia, Malaysia and Thailand each build hundreds of thousands of cars a year, but are also bereft of homegrown brands that appeal to sufficiently large numbers of buyers overseas. 
Then there is Vietnam, which is very different because it currently builds in cautiously low volumes, but it's investing heavily, and patiently cranking up production of its clever new, intriguing VinFast range. Better still, when bullishly displayed at the LA Auto Show and elsewhere last week, these electric and petrol models from Vietnam's national car company looked surprisingly fine – far superior to the earliest products from Toyota and Hyundai. Shipments from Vietnam to North America will soon start, followed by exports to us lot in Europe. The Vietnamese will undoubtedly undercut the Japanese and Koreans.
I was in Japan when the country began establishing itself as a leading car-producing nation. And I also spent time in South Korea, then China, as they successfully prepared to take on the marauding Japanese. Having also visited India and Vietnam a little later, I witnessed how these two and their automotive entrepreneurs, engineers and workers go about their business. Conclusion? My money's on Asia's Top 3 eventually becoming an even stronger Top 4 – with underdog Vietnam its newest member. Sorry, India.   
VV – Vietnam's VinFast – may eventually do as well or better than KK – Korea's Kia. VinFast is wealthier, wiser, more talented and smarter today than struggling, naive, skint Kia was in its early days. Which is why I honestly believe that VinFast is in a great position to do even better for Vietnam in the coming decades than Kia impressively did for South Korea over the last few. Mark my words. I know about these things. 
Partnership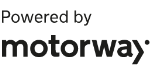 Need to sell your car?
Find your best offer from over 5,000+ dealers. It's that easy.
Do you think Vinfast will rival the likes of Hyundai, Kia and Toyota? Let us know in the comments...