'Entrepreneurs shouldn't be getting rich off the back of subsidised public transport'
Mike Rutherford takes a look at how some of the richest people in the transport industry make their money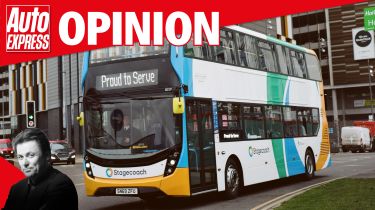 Treat with caution the often-repeated line that car firms can't and aren't making decent profits when building and selling electric vehicles. Largely thanks to the Tesla empire that he rules, Elon Musk was worth approximately £211billion as of May 2022. Yikes!
The massively more traditional Porsche/Piech clan (rough estimate of current wealth: £50bn) plus BMW's Quandt family (nearer £40bn) couldn't be more different to Musk and the way he does things.
Far closer to him in terms of spirit, talent and disruptive powers are people such as Henrik and Geeta Gupta Fisker, who are also keen to challenge the motor industry establishment. True, the former Aston Martin design chief and his entrepreneurial wife look poor by comparison with 'just' £1.2bn between them. But don't underestimate this couple and the huge potential for their £35k Fisker Ocean SUV, plus other intriguing EVs.
Closer to home, we in Britain have Sir Jim Ratcliffe – our very own £6bn car manufacturing bloke. Well, sort of. So far, it's his Ineos chemical business that's made him rich. And it remains to be seen whether he'll be profitable with his venture that'll build previous-gen Land Rover lookalikes. Hmmm.
In the vehicle import game, Bob Edmiston is still the guv'nor. He was the original importer of Hyundais to the UK in the eighties and still ships Subarus and Isuzus here. After donating huge sums to Christian charitable organisations, he's down to his last £700-odd million these days. But as I discovered when I travelled with him across Korea and later visited him at his UK home, he spends modestly. Another veteran, Gerald Ronson, once the official Lancia importer to Britain, has accumulated similar wealth thanks to his car, fuel station and property interests.
On the retailing side, Mohsin and Zuber Issa are brothers who, among other things, distribute fuel to garage forecourts. That's helped make them almost £5bn. Meanwhile, Geoff Warren of Cargiant has copped £2.5bn by selling overwhelmingly old-school ICE cars. Good luck with telling these three guys that demand for petrol and diesel vehicles is dead.
Brian Souter and Ann Gloag of Stagecoach continue to achieve what, to my mind, should surely be unachievable – making big, big money (£700m) out of the allegedly 'loss-making' and heavily state-subsidised public transport sector. Chancellor Rishi Sunak (with his wife, worth £730m, incidentally) might like to investigate. And why not? Should such multi-billion pound, Government-funded bus and train subsidies really be allowed to assist in making hard-nosed entrepreneurs seriously wealthy from public services? I think not.      
Enough of the fabulously rich boys and girls, further down the payscale are mere 'employees' such as Lewis Hamilton. He's doing OK with his £300m, but some of the wealthier folk around him are considerably richer for doing far less. 
With his talent and commitment, Lewis deserves to be a billionaire. But he'll only be so if he quits driving and starts running his own team – preferably with financial help from car nut Ratcliffe who, frankly, has got more money than he knows what to do with.
Partnership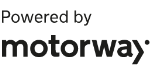 Need to sell your car?
Find your best offer from over 5,000+ dealers. It's that easy.
Click here to read more from Mike...