Tesla posts record earnings amid automotive supply chain chaos
64 per cent increase in vehicle deliveries year-on-year provides backbone for record Tesla earnings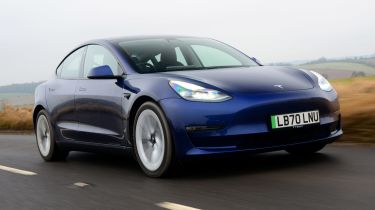 Tesla has posted its earnings for the third quarter of 2021, with the electric car company's profits quadrupling to a record $1.6 billion (£1.15 billion) for the period.
Tesla's revenues were also record-setting, climbing to around $13.8 billion (almost £10 billion), although that figure fell slightly short of the $14 billion (£10.1 billion) expected by Wall Street analysts.
Tesla's earnings can be put down to the company's growth in sales, with the company building around 240,000 vehicles between July and September - a 64 per cent year on year increase. That's despite the ongoing global semiconductor shortage, which has affected the production capacity of many big manufacturers, while earnings per car have also dropped with a greater proportion of sales being the lower-priced cars.
Tesla's growing factory facilities now includes plants in Shanghai, California and Texas, with the firm's new facility on the outskirts of Berlin due to start production later this year. Tesla's facility in Shanghai is also matching the production figures of the company's Californian plant for the Model 3 and Model Y, despite having only been open since December 2019.
The company's sales mix is increasingly shifting to its smaller and more affordable models, the Model 3 and Model Y, from the larger and more expensive Model S and Model X.
The Model Y crossover recently went on sale in the UK, while the company has said that the delayed Roadster and Cybertruck models will now go into production in 2023.
Now click here for our review of the new Tesla Model Y…