'Jaguar should sell cheaper rebadged MG electric cars'
Mike Rutherford thinks Jaguar should partner up with MG to sell cheaper Chinese-built electric cars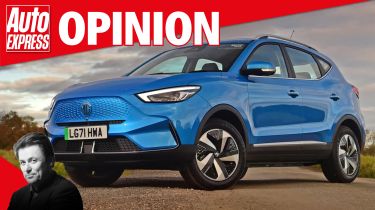 I've long been calling for revolution in the UK's 5,000-strong franchised dealer network. And true enough, there have been some changes lately – everything from plush new showrooms and waiting areas to inevitable growth in online sales.
The rise of leasing versus outright purchase is also important. And the same goes for the arrival of pure-electric cars, of course. But, to date, all this is more like slow-burn evolution than fiery revolution, right?
To illustrate the point, so far this year, 88 per cent of new-car customers have chosen NOT to buy or lease pure EVs. So the conclusion has to be that such vehicles are still doing little to dramatically shake up the showroom scene in the UK. Shame, that.
But weirdly, and strangely deliciously, it's fierce, in-house family feuding at some of the world's leading automotive clans that's resulting in a new and very different car-retailing climate. 
In one sense, in a year dominated by low confidence and financial crisis, it would be daft to imagine that premium Audi products built in comparatively low volumes could possibly outsell VW-branded cars piled much higher and sold more cheaply. Yet that's what's been happening in Britain over the past five months. And in a similar battle, Kia continues to do the unthinkable by beating Hyundai.
Think of this sibling rivalry as automotive family wars in the showroom – with consumers rightly exploiting the battles as they sensibly pursue the best deals available. Good on 'em, I say.
When it comes to JLR firms selling products to paying customers, Land Rover (armed solely with a line-up of SUVs) absolutely slaughters Jaguar (despite its wider array of sports cars, saloons and SUVs). However, these two famous British marques both sold 42 per cent fewer cars here in the first five months of 2022 compared with Jan-May 2021.
My concern for Jag grows even deeper when I find that it now moves little more than 1,000 cars a month in the UK, thereby burdening itself with an unacceptably low market share of less than one per cent. And although Land Rover has a near-three per cent slice of the pie, the SUV maker has to ask itself how a comparatively downmarket, former relative called MG came from nowhere to overtake it in the new-car sales table this year.
Product and desirability-wise, MG is in a far lower league, but it is a serious SUV player, and sales are up by a hugely impressive 80 per cent year on year. Also, MG is way better at selling EVs – Land Rover has none – and at prices within reach of private buyers.
Of course, the weirdest-ever new-car market, with the supply of many new models severely restricted by a lack of certain parts, has to be overlaid across all of this. And JLR is, quite rightly, prioritising higher-margin Land Rovers over lower-margin Jaguars.
I also know Jaguar is going upmarket, but why not cheaper models, too? They could be facilitated by MG, with modified, restyled and rebadged Chinese-built EVs. Why not? A dab of well intentioned anarchy in the UK from Indian-owned JLR aided and abetted by China could be a part of the showroom revolution buyers in Britain need and deserve.
Partnership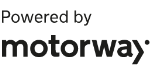 Need to sell your car?
Find your best offer from over 5,000+ dealers. It's that easy.
Click here for our list of the best electric cars on sale...