Bold Jaguar luxury electric car plans on track: first look expected in 2023
Jaguar is pressing ahead with its scheme to evolve into a luxury electric car brand as its CEO updates us on the state of play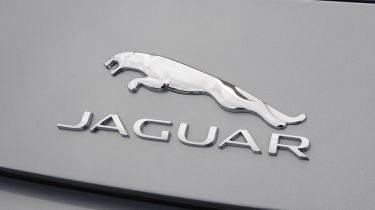 Jaguar will give the first preview of its new, all-electric future later this year, the firm's acting CEO has revealed, ahead of the brand's EV rebirth starting in 2025.
Speaking as Jaguar Land Rover announced improved results in the third quarter of its 2022-23 financial year, Adrian Mardell said that the process of reinventing Jaguar – labelled Project Panthera – is running on schedule, and that the investment required in engineering to maintain this progress is viable. He also suggested that Jaguar Land Rover will give an early glimpse of Jaguar's future later this year, instead of in 2024 as expected.
"Our intention to pivot Jaguar to full EV brand remains in place," Mardell said. "We already have advanced models which are being tested under research in several markets and we will finalise the model line-up over the next three to six months. We'll begin to share that information, perhaps with a sneak preview, later this year. You will see a first Jaguar product in 2025 and then further products after that."
Mardell said that JLR is already drawing on technical partnerships with key technology providers in the project, and that more will follow. "Our business model is about partnering; we don't want to do everything ourselves. We've announced several partnerships already – companies like nVidia, Wolfspeed. We're doing a lot of work with [parent group] Tata companies, and that will continue. We will be making announcements of further partnerships in the course of this year. We feel very confident around Jaguar; the investment is affordable."
Jaguar Land Rover reported improved cash flow after a quarter when it increased the production of its key Range Rover, Range Rover Sport and Defender models. The firm also has more than 210,000 orders backed up, including more than a full year's production of the Range Rover.
What do you think of Jaguar's bold bid for a slice of the luxury car market? Let us know in the comments...