"Electric cars are being shoved down our throats by political people"
Mike Rutherford speaks to Richard Rawlings from Gas Monkey Garage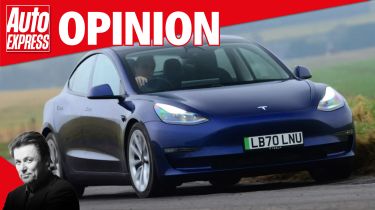 Remember when high-profile public figures answered simple, valid questions with straight, honest answers? Sadly, that era is disappearing. 
So imagine my surprise when, two weeks ago after I put a little question to the loudest and most controversial automotive TV guy on the planet, he phones me from his office in Dallas, Texas.
"Auto Express dude, it's Richard Rawlings from Gas Monkey Garage – replying to your question about whether a Petrolheadonism TV show could work.
"I think it could. I'd be up for it. Hope that Ciro Ciampi [founder of the Petrolheadonism movement and live events] is ready to explode it onto the mainstream across the pond." If such a TV show does happen, Richard would be the obvious frontman, backed by his trusted (British) sidekick, Big Chris.
While I've got Rawlings on the line, I ask if he made the right move by departing the Discovery Channel.
"I'm 100 per cent thankful to be away from Discovery… Hollywood, if you will. Besides, I do Gas Monkey and other things on YouTube. I'm happier that way. We have more followers than we did – and I make more money. So everything's better." 
Rawlings isn't afraid to claim he has the "number one" automotive show in the world. But that's just for starters. Gas Monkey merchandise is a massively profitable global business. And he's got a "worldwide expansion" plan under way for his eateries and bars.
So how does he describe himself – entrepreneur, car nut, bar and restaurant guy? "Yup. All the above. I get paid to play with cars and drink beer [after the car doors are locked]."
His thoughts on EVs about to take over showrooms across much of the world? "I'm not sure, because the whole EV thing is being shoved down our throats by political people. And we don't know what it's going to look like when there are 200 million [dead or dying] lithium battery packs lying around. I'm all for technology and advancement, but I'm not particularly fond of not knowing what the future problems are going to be."
So what in the petrolhead/entrepreneur-obsessed world of Richard Rawlings is considered automotive cool at the mo? "I don't think there's really anything that's not cool. As we say in the car business, there's an ass for every seat.
"As for what's personally cool for me right now, it's eighties and nineties models from America and overseas. And lately, I'm attracted to Mercs, Porsches and the like."
Because he likes them or because they're good for him financially? "Both, I confess. My favourite car is the one that makes the most money." Which, by default, makes his number one car ever… "Oh, the Ferrari F40. It probably made me $400,000." 
You might not always agree with the man. You may not even like him. But you have to award the bloke 10 out of 10 for his wholly independent, truly entrepreneurial spirit, work hard/play hard ethos, and refreshing ability to honestly and effortlessly answer every question thrown his way. Slippery politicians, please note and learn.
Partnership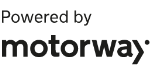 Need to sell your car?
Find your best offer from over 5,000+ dealers. It's that easy.
Do you agree with Richard? Let us know your thoughts in the comments section...