'It's disgraceful to single out the car as the cause of air pollution'
Mike Rutherford has compiled a league table of the worst air polluters, and the car doesn't feature in the top five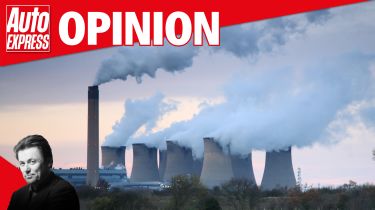 If TV news bulletins, radio phone-ins, newspaper headlines and social-media discussions are anything to go by, the subject of air quality is close to the top of the agenda again. And that's no bad thing.
Whether you're a walker, pedaller, public transport struggler or car/van user (personally, I'm all of the above), rich or poor, a city or country person, young or old (or old, but young at heart like me!), the debate isn't merely welcome – it's imperative. But if it's to be conducted correctly, fairly and productively, there has to be a shift away from the increasingly common stance from motorist-loathing politicians, public transport-obsessed eco-warriors and others, that cars are the problem here. Organisations and individuals singling out the car as the cause of air pollution are being disgraceful in failing to tell the whole truth.
Far greater honesty and transparency is required – starting with a new, comprehensive, itemised, easy-to-understand list of all the causes of poor air quality. Yes, cars will be listed – not as the cause, or even the main cause, but as just one of many. 
Think of league tables with the most polluting products, industries, activities and sectors at the top, alongside their respective percentage scores, bad or good. Let's identify everything and everyone.
I know what you're thinking. Such a league table must surely be in the public domain. But if it is, I couldn't find the thing after three days of searching. To be fair, wade through tonnes of material from various – occasionally contradictory – Government departments, and some intriguing facts and figures do acknowledge and measure large sectors responsible for domestic greenhouse-gas emissions. Those groups comprise, in official language and alphabetically: agriculture (including land use and forestry), business, energy supply, other, residential, transport, and waste.
I'm at least trying to get the ball rolling by breaking down and better explaining most of these groups and sectors – before compiling my initial top 10 in order of offending: 1. Energy creation and supply sector – 21 per cent; 2. Other business, industry and commerce activity – 18 per cent; 3. Housing/residential living (mainly emissions from heating, hot water, cooking, lighting and cleaning) – 16 per cent; 4. Agriculture, land use, land-use change and forestry – 12 per cent; 5. Vans, trucks, buses, coaches, bin lorries, construction vehicles, tractors, motorcycles (i.e. all road vehicles excluding cars and taxis) plus some shipping, domestic-only (not international) aviation and some railway activities – 12 per cent; 6. Cars driven by private individuals, company cars and other business drivers, vehicle-rental customers, car-driving employees at large organisations – 10 per cent; 7. The waste business – four per cent; 8. Various 'other' (unnamed) sectors – four per cent; 9. Taxis and minicabs – two per cent; 10. Unknown – one per cent. 
As you'll see, due to a lack of like-for-like figures, several other notable air polluters need to be added to the top 10. But for now, look again at the top five offenders – and note that privately owned/leased cars run by humble members of the public are not among them.
Partnership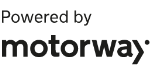 Need to sell your car?
Find your best offer from over 5,000+ dealers. It's that easy.
Do you agree with Mike? Let us know your thoughts in the comments section...