'Petrol prices should be lower after energy firms announced record profits'
Mike Rutherford thinks excessive profiteering is one of the most distasteful examples of corporate greed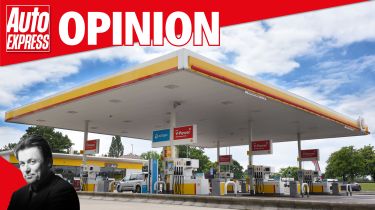 For most undemanding car enthusiasts, the first week of March was time for a little, long-overdue celebration. Spring arrived and, with it, lighter, warmer driving conditions. So, goodbye and good riddance to snow and ice until winter. Hopefully.
As working from home becomes the norm – not just a pandemic-related quick fix – for millions of workers, big, greedy towns and cities are less able to rip off workers with excessive parking fees, fines and other scams. Another little positive is that petrol – still the fuel used by the vast majority of motorists in Britain – seems to be settling down below the £1.50-per-litre mark. In a modest, almost worthless car capable of achieving around 40mpg (and remember, millions can) that's a fuel cost of 17p per mile, which is as cheap as shoe leather. Yet that would be lower still were it not for the likes of Shell, who recently announced record profits of over £500million a week during the last, not-so-difficult financial year. Reasonable profit levels are good and essential. Excessive profiteering is one of the best, most distasteful examples of corporate greed.
Continuing the theme, British Airways wants us to let the plane take the strain. Fair enough. But last week it emerged that £500million was recently spent by passengers (or 'human cattle' as we're known) on flights the airline later cancelled. This is a clear case of a seller unable or unwilling to provide what buyers paid for. Every penny must be returned to these customers (myself included).
Also enjoying a highly lucrative half-a-billion win in fines and related income was the 'private parking' industry, which revealed last week that it issued 5.6 million fines (at around £100 a pop) from July to December 2022. If you're hoping that our political leaders might step in to halt this caper, forget it. Ministers have already capitulated to the often iffy industry, whose fines are wholly inconsistent with the severity of the alleged crimes.
Back to the motor industry in Britain, that same £500million figure left a bad taste in the mouth of Aston Martin, as the firm was forced to announce that pre-tax losses rose to £495million during the last financial year. At any organisation, a weekly loss equivalent to £10million is painful. But for a comparatively tiny firm, the pain is mega. And Aston's reborn Formula 1 business is an additional drain on the financials, workforce and time.
Finally, there's another £500million story doing the rounds. According to the Financial Times, Jaguar Land Rover owner Tata is demanding £500million from the UK Government to help it build a battery factory in Somerset. The UK is apparently up against Spain in the race to have the new plant built here, with the much-needed jobs it will bring.
It's normal for governments around the world to offer handouts to companies looking to build new factories in areas in need of development. UK ministers have pledged cash to Nissan and Sunderland to boost EV production, with £100million also offered to the ill-fated Britishvolt. Support is needed, but why Somerset? Surely there are places closer to JLR's factories that make more sense from a logistical and environmental perspective?
Partnership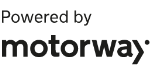 Need to sell your car?
Find your best offer from over 5,000+ dealers. It's that easy.
Do you agree with Mike? Let us know your thoughts in the comments section...