'The car aftersales service industry could learn plenty from IKEA, John Lewis, and even Primark'
Mike Rutherford has seen little change in car servicing for 40 years and thinks aftersales firms should look to the retail heavyweights for tips...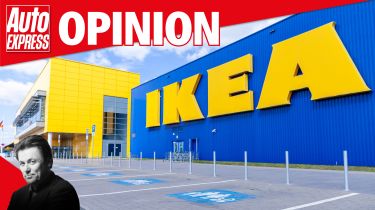 Which tired, old quarter of the multi-billion-pound automotive business is in desperate need of a positive disruptor to steam in, kick ass and create the retailing revolution motorists have long deserved? The traditional and highly lucrative, servicing, repair, replacement parts and MoT industry, of course.
It's barely changed in the past four decades. This I can confirm because a) I owned an ageing German car that often visited Halfords, Kwik Fit and Euro Car Parts outlets in the early eighties, and b) I currently possess a different ageing German car, which returned to the same trio of companies this month.
My verdict after conducting a comparison between then and now? Well, 40 years ago these three firms were okay (not great, not bad, just okay), and they remain just about okay today. Sure, they have moved with the times and you can book your service and MoT online, but otherwise they haven't changed anything like enough. In 1983, as in 2023, I'd score each six out of 10, before adding that they really must try harder if they're to keep up with leading non-automotive retailers such as IKEA, John Lewis or even 'pile 'em high, sell 'em cheap' Primark.
Halfords has been around all my motoring life, and I couldn't fault the retail store I visited last month where a young, helpful assistant found and sold me the right car battery at the right price tag.
But it felt like I was in a time warp; the whole sales experience just hasn't moved on at all. It might as well have been 1983 all over again. In fact, I could have sworn I heard Duran Duran playing over the tannoy.
It's not as though the franchised dealer experience is playing catch-up with other 21st- century retailers, either. It wasn't that long ago that I visited the parts department of a big-name car maker and there was a distinctly politically incorrect calendar on the wall. And let's be honest, most parts departments – and service desks, come to that – are just plain grubby, frequently away from the plush sales areas and quite often littered with just-delivered parts piled up so high that it's like passing through an obstacle course before you get to lean on a desk that looks like it was last cleaned decades ago.
What's all the more surprising is that for dealers, whose world is about to change as the car makers take more control over selling (meaning you're more likely to have to talk to a call centre than your friendly, local salesperson), they make more money out of aftersales than anything else. You'd think they'd make a bit more effort.
Some of the newer car makers are trying to change things with retail outlets in shopping centres and promising you'll never have to visit a service centre or parts department; they'll just come to you. And with the likes of Halfords offering to fit your new battery on your driveway, it's a step in the right direction. But just a step.
Partnership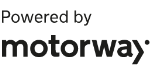 Need to sell your car?
Find your best offer from over 5,000+ dealers. It's that easy.
However, one outfit is promising to bring disruption and positive change to the tired automotive aftermarket: eBay. The company signalled its intentions last week and will have a huge presence at the British Motor Show in Farnborough this August. Hallelujah!
Click here for our list of the best leasing deals on offer...