"Genie Point cut its greedy EV charging tariff from 98p to 79p, but it's still way over the top"
Mike Rutherford thinks some electricity providers are charging far too much to top up an EV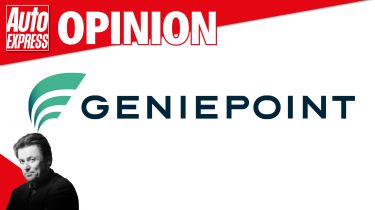 Eerily and suspiciously quiet is how I'd describe the often fabulously wealthy companies who sell petrol, diesel, LPG, electricity and even a little hydrogen or solar to members of the public via their highly profitable retail outlets. I'm talking here about public filling stations, service areas, fuel forecourts, charging points and other retail establishments in town, out of town, alongside busy motorways, next to quiet country roads, at supermarkets, you name it. 
Trouble is, most people, me included, are in the dark about how much money each company wants from us for our respective fuels (and yes, electricity is just another fuel) when we're out and about.
As for typical pence-per-mile figures for, say, pure-petrol and 100 per cent-electric cars, refuelled/recharged when drivers are on the road and close to running out of desperately needed 'juice' – well, we're just not armed with relevant price lists, are we?
But I know a man at First Vehicle Leasing who is. And his numbers are not just fascinating; they in effect warn us of the pricing anomalies at some public charging facilities. During its late April/early May study, the company chose two Peugeots (one EV, the other petrol) with monthly lease prices of around £350. When drivers are away from home, and needing to shop at petrol pumps or recharging points for the public, FVL reckons the petrol cost is typically 15p per mile (based on a retail pump price of £1.47 a litre/£6.68 per gallon). Not great, but not bad.
FVL went on to state that when recharging the electric Peugeot via the "average fast public charger", the number is 16p per mile (based on 49p per kWh). Again, just about acceptable. But after this it gets ugly, with the figure for the same EV being recharged on the "average rapid public charger" being 27ppm (based on 79 per kWh). Too high by far. 
Worse still, a wallet-sapping number of 34ppm (based on 98p per kWh) is quoted for daring to shop at Genie Point for that all-important recharge when away from home and in desperate need of leccy. That price of 98p per kWh is/was diabolically high, such a blatant rip-off, so damaging to the reputation of Britain's already-inadequate public EV infrastructure. So diabolical, in fact, that on the day I write this column (15 May), the red-faced company miraculously reduced its greedy 98p per kWh tariff to 79p. But it's still way over the top. So Genie has lost a customer in little ol' me, that's for sure.
In an effort to say goodbye and good riddance to the diabolical and hello to the delightful, I've just experienced the penny-pinching pleasure of driving two comparatively inexpensive (both sub-£30k) new, five-seat cars (one from a premium manufacturer, the other built by a borderline-premium firm) whose petrol costs totalled just 10p per mile or, if you prefer, 2p per occupant per mile! More about this pair of SUVs with cheaper-than-shoe-leather running costs this time next week. Prepare to be pleasantly surprised, if not shocked, by how such cost-effective ICE cars really can enable you to relaunch yourself as a 10p-per-mile driver in 2023. Your wallet will thank you for it.
Partnership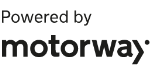 Need to sell your car?
Find your best offer from over 5,000+ dealers. It's that easy.
Click here for our list of the best electric cars on sale right now...