Polestar 2 recalled over potential power failure issue
More than 4,500 Polestar 2s affected in Europe by a potential fault found in the new electric car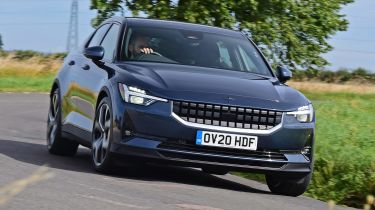 A recall programme has been launched for the Polestar 2, after several owners filed reports of their vehicles losing power. The issue affects 4,586 vehicles in Europe – of which 360 belong to UK buyers.
The Swedish brand has narrowed down the problem to a bank of faulty inverters, which transform the stored energy in the EV's battery packs into a voltage suitable to power the electric motors. The defective parts have the potential to cut power to the drivetrain and cause the vehicle to stop running abruptly.
Alongside the recall announcement, Polestar has also launched a service campaign for the same vehicle, relating to the cabin and battery pack cooling systems. The maintenance request only affects cars from early in the model's production run, but the number of potentially defective models still stands at 3,150.
Polestar says that both issues can be remedied in the same workshop visit – and that the owners of the defective models will be notified by email from 2 November. During the same visit to the dealer, the company will also upgrade every Polestar 2 with over-the-air software update capability.
Customers waiting to take delivery of their new Polestar 2 needn't worry about the recall, as the company has said it will remedy both the faulty inverters and cooling system before the cars leave dealer forecourts. However, the brand has also said that the work may result in a slight delay over the original delivery date.
Has your car been affected by Polestar's recall? Let us know in the comments section below…