Polestar 2 vs Tesla Model 3 twin test review: EV titans go head-to-head
Revisions for the Polestar 2 boost its range and performance, but is it enough to beat the Tesla Model 3?
The compact executive segment is a perfect fit for an electric car. Mid-size saloons have space for a big battery, while their low-slung shape helps them squeeze out every last mile of range. 
One such car, which can travel further than ever, is the Polestar 2. Mid-life updates have introduced significant technical changes that, according to Polestar, make it better than before. 
We want to put those claims to the test, so we're pitting it against one of the best in the business: the Tesla Model 3. The US model became an instant standard setter when it arrived in the UK in 2019, and it's still a tough rival today. So which comes out on top? We find out in our in-depth real-world test.
| | | |
| --- | --- | --- |
|   | Polestar 2 Long Range Single Motor | Tesla Model 3 Long Range Dual Motor |
| Price: | £48,950 | £50,990 |
| Powertrain: | 1x e-motor, 82kWh battery, rear-wheel drive, 295bhp | 2x e-motors, 75kWh battery, four-wheel drive, 434bhp |
| 0-62mph: | 6.2 seconds | 4.2 seconds |
| Test efficiency: | 3.9mi/kWh | 4.3mi/kWh |
| Test range: | 330 miles | 374 miles |
Polestar 2
As standard, the revised Polestar 2 in Long range Single motor form starts from £48,950. However, our test car was fitted with a selection of optional extras, bumping its price up to £52,750.
Tech highlights 
While the cosmetic upgrades for the Polestar 2 amount to nothing much more than a body-coloured grille insert on the nose, there are bigger changes under the skin. Throughout the range, there are upgraded electric motors and battery packs, which combine to deliver improved performance, range and efficiency. 
In the case of this Long range Single motor variant, it even changes the driven wheels. Previously, this model used a front-mounted motor producing 228bhp and 330Nm. That configuration has been ditched, and in its place is a new unit driving the back wheels, producing 295bhp and 490Nm. That's enough to drop the 0-62mph time to 6.2 seconds – an impressive 1.2 seconds faster than before. 
Range has also seen a significant uplift, too. Energy is supplied by a new 82kWh battery, which in this variant can offer a WLTP-certified range between 379 and 407 miles, depending on specs and wheel sizes. Even at the lower end, that's still competitive with the Tesla. 
Not only that, but charging speeds have also improved over its predecessor. With a 205kW maximum rate, the Polestar 2 can charge from 10-80 per cent (the equivalent of 265 miles, based on those WLTP figures) in 28 minutes. 
Safety: The standard safety kit list has grown longer for the updated model, and blind-spot warning with steering intervention is now included as standard. Parking is made easier thanks to the inclusion of 360-degree cameras.
On the road
The new motor configuration has made an already competent chassis even more enjoyable, but a key flaw of the Polestar 2 remains.
Around town: Ride comfort is still an issue. The suspension is very firm, and at low speeds this causes the car to be rocked about over broken surfaces and poor-quality roads. That firmness wasn't helped by the optional 20-inch wheels fitted to our test car, which result in a persistent fidget across most surfaces.
A & B-roads: The benefit of that firm ride is that the Polestar 2 feels quite entertaining. The switch to rear-wheel drive has made things even better, too. The naturally weighted, precise steering lets you make the most of the minimal roll when turning into a corner, while the new drive layout can be felt when the rear of the car gently pushes the front axle around as you apply more throttle. There's a great balance between being reassuring and enjoyable – it's almost BMW-like in character. 
Partnership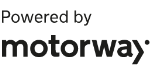 Need to sell your car?
Find your best offer from over 5,000+ dealers. It's that easy.
The extra performance is welcome, too; it's still not on the level of the Tesla's acceleration, but nobody could accuse the Polestar 2 of being slow. There are three levels of brake regeneration, and in its strongest setting one-pedal driving is possible.
Motorway: At higher speeds, the ride settles down somewhat, and the feeling of solidity in the car's controls carries through a greater sense of stability. Given that it's a car capable of long distances, that's a good thing; based on the navigation system's own estimations, around 230 miles of motorway driving will be possible. 
Our assessment covered a range of speeds and environments, and resulted in an average of 3.6mi/kWh, which is enough for a 284-mile range. 
Ownership
Polestar's latest updates haven't reached the car's interior, which remains unchanged over the outgoing model's. There's a clean, minimalist feel, but sometimes this comes at the expense of usability; while there are plenty of physical switches on the steering wheel, elsewhere on the dashboard there aren't many. The climate controls are confined to the central touchscreen, for instance. 
Build quality feels solid enough, though, and there are a range of more lively trims on offer to lift the ambience of the standard all-black scheme. The driving position is pretty high, but the large centre console gives a fairly cosy feel. Visibility could be better, though; the narrow rear window in particular is very small and high. 
The Polestar gets three Isofix points; as well as the two outer rear seats, there's another mounting on the front passenger seat. The fixings in the back are easy to access behind removable plastic clips, and they're easier to get to than those on the Tesla's bench. 
Polestar owners love their cars, with the brand ranking second overall in our 2023 Driver Power satisfaction survey. Only Porsche scored more highly, and the result pipped Tesla, which took third. 
The pleasure of living with a Polestar is enough for owners who took part in our survey to overlook regular faults; a startling 69 per cent of those who responded had experienced an issue. Tesla fared better, but with 40 per cent of buyers reporting issues, it still ranked the US brand as the fourth most troublesome out of 32 covered, behind Polestar, Jaguar and Land Rover. 
Storage: A smartphone holder in the centre console features wireless charging as standard, and is sloped forward to keep your device secure. The centre console has two cup-holders: one exposed, the other hidden in a bin under the centre armrest, which otherwise is quite small. Both the glovebox and door bins are very roomy, though.
Practicality
It's not class-leading in any way, but the space on offer is reasonable by the standards of the compact executive sector. The hatchback boot is a big plus point.
Rear Space: Kneeroom is reasonable for back-seat passengers and there's loads of foot room under the front seats, but headroom is a little disappointing. The central tunnel in the floor is very high, which means that it's not a particularly comfortable place to carry three people.  
Boot: The 445-litre boot has quite a high floor level, so lifting heavy items in can be a little tricky. A small fold-up partition means that smaller items are secured when you're not making full use of the space. 
There's also an extra 41 litres of storage under the bonnet – which is perfect for storing charging cables. The space is a little deeper than the Tesla's front boot.
What to buy?
Which configuration we'd choose
Powertrains: The entry point to the Polestar 2 range is the Standard range Single motor, with a 69kWh battery and 313-mile range. Above the Long range model tested here is the 416bhp Long range Dual motor, while the Performance pack variant makes 469bhp.
Trim: There are no trim levels, just options to add to the powertrains above.
Options: The Pilot Pack (£2,000) adds driver-assist tech; Plus Pack (£4,000) brings luxuries like a sunroof, a Harman Kardon sound system, a heated steering wheel, electric front seats and more.
Our choice: The Long range Single motor has the best mix of performance and range.
Tesla Model 3
As with the Polestar, it's possible to hike up the base price of a Model 3 with a selection of cosmetic and tech upgrades. Before any add-ons, the Dual Motor Long Range costs £50,990. 
Tech highlights 
The Tesla's configuration is fairly conventional by EV standards. The platform uses a 'skateboard' construction, which houses its battery pack within the car's wheelbase and, in the case of this Dual Motor model, an electric motor for each axle. 
It's the statistics that seem most impressive, though – especially for the price that Tesla charges. Those two motors combine to produce 434bhp, which is 139bhp more than the Polestar 2 has to offer. At 75kWh, the battery is marginally smaller (and a peak charging speed of 190kW is very slightly slower), but despite this, Tesla claims a maximum range of up to 389 miles. 
Two things no doubt help it achieve such an impressive figure. First of all, there's the Model 3's incredibly low drag figure of 0.23Cd, but at 1,847kg, weight is on its side, too. Beside the Polestar, which has figures of 0.278 Cd and 2,009kg, the advantage goes to Tesla.
Safety: The Model 3 was tested by Euro NCAP in 2019 and received a five-star rating. Tesla is famous for its driver-assist tech, and its active emergency braking and adaptive cruise control systems contributed to its 94 per cent score in the Safety Assist category. That mark was equalled by the larger Tesla Model X, and both were a full 12 per cent clear of any other car tested that year. 
As an offshoot of Volvo, Polestar also clearly prioritises safety, and the 2's five-star rating is no surprise. It was assessed in 2021, and ranked in the top five of all cars tested that year in three out of NCAP's four categories. 
On the road
The startling performance will be the dominating memory from any time you take drive in a Tesla Model 3, but there are other qualities, too. 
Around town: One of the most impressive – and often overlooked – aspects of the Model 3's driving experience is its braking system. The level of control that the driver has with the left pedal is fantastic, allowing you to bring the car to a chauffeur-like stop much more easily than in the Polestar 2, and indeed many other rivals. 
The steering rack is quite quick, so while the turning circle is nearly identical to the Polestar's, the Tesla feels easier to manoeuvre at low speeds.
A & B-roads: On a twisty road, that steering gives the Model 3 an initial feeling of agility, but beyond that, its artificial weighting and minimal feedback make it feel more like you're driving an old PC racing game than an actual car. It takes some getting used to, but once you've worked it out, it's possible to explore a level of body control that limits roll better than in the Polestar, but a balance that is more nose-heavy.
At lower speeds, the ride transmits more high-frequency vibrations into the cabin than the Polestar, and the impression is of a car that feels more brittle. The overall tuning works better as the pace increases, and once it's settled down, the Tesla's soft seats and more forgiving suspension make it a more comfortable car. 
Even though there's an electric motor at both ends of the Model 3, there's less whine to be heard than you'll find in its rival.
Motorway: The Tesla's low drag figure means wind noise is minimal at speed. Stability is great, and it doesn't get buffeted much by side winds. 
Ownership
If Polestar's cabin seems fairly spartan in isolation, then beside the Tesla it seems as cluttered as an old bookshop. A single touchscreen dominates the Model 3's dashboard, while other physical controls are limited to a hazard warning switch (up in the roof panel) and a couple of window buttons. 
A wood-effect panel spans the width of the dashboard and bleeds into the door cards, while there's some Alcantara-like fabric just beneath it. When the cabin is so simple, it emphasises patchy build quality; to that end, our test car had a number of areas where interior trims didn't quite line up, as well as some inconsistent exterior panel gaps.
The front seats are very soft and forgiving, and there's plenty of adjustment. The bottom of the windscreen is very low, so there's a great view of the road ahead, but the rear window line is even higher than the Polestar's, which makes for poor visibility.  
Tesla doesn't state service intervals for the Model 3. Instead, the car will alert the driver if routine maintenance is required, although many fixes and improvements can be made through over-the-air updates. 
While Polestar owners are largely at the mercy of public chargepoints, Tesla's Supercharger network is a fantastic bonus for Model 3 owners. All you need to do is turn up, plug in and leave when you're done; and you'll be charged for usage monthly. It's wonderfully convenient and simple.
Storage: Passengers and their possessions are well catered for in the Model 3. The centre console houses two enormous cubbies: one under the large armrest and the other a little further forward below a sliding cover. Two big cup-holders sit between them, while the door bins are also generously sized. 
Opening the glovebox is a pain, because there's no physical release – you need to select a button on the touchscreen. Once it drops open, it reveals a fairly slim space.
Practicality
Passenger space is excellent in some regards, but is compromised in others, while the boot is disappointing.
Rear Space: For a car of this size, kneeroom is excellent. There's much more space than in the Polestar by this measure, and the floor is completely flat, so it's a little more comfortable for three people. 
It's not perfect, though. While the Model 3 has more headroom than the Polestar, this is partly because the seat squab is lower. The upshot of this is that passengers are more likely to have their legs pushed upwards, with limited under-thigh support. 
Boot: A 425-litre volume looks reasonable, and the under-floor area is extremely deep. However, access is compromised by the narrow boot opening. This makes it difficult to load large suitcases, for example.
What to buy?
Which configuration we'd choose
Powertrains: For £42,990, it's possible to get a Single Motor Model 3 with a more modest 305-mile range. Eight grand more gets you the Dual Motor Long Range we have here, while the top-spec Performance costs £57,990.
Trim: As with the Polestar, there aren't any trim levels to choose from.
Options: Five paint finishes are available, with white as the no-cost option. Two wheel designs and two upholstery colours are offered, and if you plan to haul trailers, it's possible to add a tow hitch for a rather steep £1,300.
Our choice: The Dual Motor is worth the extra over the Single Motor for its longer range.
Results
Which car comes out on top?
Winner: Tesla Model 3
Even with a looming replacement, the outgoing Model 3 remains one of the outstanding options in this segment. A superb mix of performance and efficiency is one of its stand-out qualities, while the convenience of the Supercharger network remains an irresistible draw. 
The in-car tech takes some getting used to, but it looks great and is clever, and the rest of the cabin is impressively spacious. Impending updates have the potential to make the Model 3 almost untouchable in this class.
| | |
| --- | --- |
| Pros | Cons |
| Rapid acceleration | Artificial steering feel |
| Excellent efficiency | Patchy build quality |
| Supercharger network | Tiny boot opening |
| Spacious cabin | Too few physical switches |
Runner up: Polestar 2
The changes to the Polestar 2's powertrain have had a big impact on its overall ability. It's quicker and more efficient than before, and it has the range to compete with the class best, while this Long range Single motor model is the pick of the line-up. 
However, the ride is still just a little too firm for what is fundamentally a stylish family car. With more competitive finance rates, it would run the Model 3 very close, though, and that's some achievement.
| | |
| --- | --- |
| Pros | Cons |
| Long range | Hard ride |
| Improved performance | Rear-seat space |
| Sharp handling | Efficiency |
| Smart interior | Tesla is faster |
Rivals and other options
The Model 3 wins our twin test, but what else is out there?
The great debate
What the Auto Express test team would do…
Richard Ingram, deputy editor: "This is an exciting time for Polestar, with the revised 2 just the tip of the iceberg in the Swedish brand's line-up explosion. Next up will be the BMW iX and Audi Q8 e-tron-rivalling Polestar 3 SUV, with the smaller 4 SUV and dramatic 5 four-door coupe, coming after." 
John Mcllroy, editor–at–large: "There's another car to watch in this flourishing segment, and it comes from Chinese newcomer BYD. The Atto 3 and Dolphin have already impressed us hugely, but the Seal is its most grown-up offering yet. It looks sharp, drives well and feels like a premium product inside."
Dawn Grant, picture editor: "Both Polestar and Tesla offer even quicker models in the range. The Model 3 Performance has a 0-62mph time of 3.1 seconds, while the Polestar 2 Performance Pack adds some very trick Ohlins adjustable dampers and drilled Brembo brake discs with four-piston calipers."
Steve Fowler, editor-in-chief: "We're looking forward to driving the updated Model 3 in the UK, and the new styling might do it a world of good. As it stands, its sales are beaten by the larger Model Y, which looks incredibly similar. A better range and greater differentiation between the two will help the 3 to regain ground."
Dean Gibson, senior test editor: "If you prefer your long- range EV with an SUV flavour, then Ford offers the Mustang Mach-E. The rear-wheel-drive Extended Range model gets a 98kWh battery, good for a WLTP range of 372 miles. Priced at £52,380, it offers similar value to these contenders."
Which would you buy? Let us know in the comments section below…
Specs and prices
| | | |
| --- | --- | --- |
|   | Polestar 2 Long Range Single Motor | Tesla Model 3 Dual Motor Long Range |
| On the road price/total as tested | £48,950/£52,750 | £50,990/£54,390 |
| Residual value (after 3yrs/36,000) | £22,948 (46.9%) | £24,200 (47.5%) |
| Depreciation | £26,002 | £26,790 |
| Annual tax liability std / higher rate | £195.58/£391.20 | £204/£407.50 |
| Annual elec. cost (10k / 20k miles) | £944 (£1,889) | £791 (£1,581) |
| Ins. group / quote / VED | 41/£859/£0 | 50/£1,934/£0 |
| Service costs (3 years) | £0 | £0 |
| Length/wheelbase | 4,606/2,735mm | 4,694/2,875mm |
| Height/width | 1,479/1,859mm | 1,443/1,933mm |
| Powertrain | Single electric motor/lithium-ion battery | Twin electric motors/lithium-ion battery |
| Peak power | 295 bhp | 434 bhp |
| Peak torque | 490 Nm | 493 Nm |
| Transmission | Single-speed/rwd | Single-speed/4wd |
| Battery capacity / usable | 82/79kWh | 75/75kWh |
| Boot capacity (seats up / down) | 448/1,097 litres | 425/N/A litres |
| Kerbweight | 2,009/1,500kg | 1,847/1,000kg |
| Turning circle | 11.5 metres | 11.8 metres |
| Basic warranty / recovery | 3 yrs (60,000)/3 yrs | 4 yrs (50,000)/4yrs |
| Driver Power manufacturer position | 2nd | 3rd |
| Euro NCAP: Adult / child / ped. / assist / stars | 93/89/80/83/5 (2021) | 96/86/74/94/5 (2019) |
| 0-62mph / top speed | 6.2 secs/127mph | 4.2 secs/145mph |
| Claimed range (WLTP) | 379 miles | 389 miles |
| Charging capability | 11/205kW | 11/190kW |
| Charging time | 8hrs/28mins 10–80% | 11h 15 mins/34 mins 10–80% |
| Number of airbags/Isofix points | Eight/three | Eight/two |
| Parking sensors/camera | F&r/360 | F&r/yes |
| Lane-keep assist/blindspot/AEB | Yes/yes/yes | Yes/yes/yes |
| Climate control/adaptive cruise ctrl | Yes/£2,000* | Yes/yes |
| Leather/heated seats | £4,000/yes | Faux/yes |
| Metallic paint/LED lights | £900/yes | £0/yes |
| Keyless entry & go/powered tailgate | Yes/yes | Yes/no |
| Sat-nav/digital dashboard/USBs | Yes/yes/four | Yes/yes/four |
| Online services/wireless charging | Yes/yes | Yes/two |
| Apple CarPlay/Android Auto | Yes/No | No/no |