Mercedes EQE review
Mercedes' all-electric E-Class alternative offers enormous range and slick on-board tech
Find your Mercedes EQE
Offers from our trusted partners on this car and its predecessors...
Or are you looking to sell your car?
Advertisement
The Mercedes EQE is very impressive, but only in certain departments. For instance, the ride comfort and refinement are both excellent, and highly aerodynamic, if slightly uninspiring, styling contributes to an extraordinarily long range of up to 376 miles. 
However, the EQE is not a driver's car, and we found some of the ergonomics in the cabin quite confounding. We expected more of Mercedes' answer to the Tesla Model S, especially when you consider you're likely to pay between £74,000 and £90,000 to get yourself into the driver's seat.
About the Mercedes EQE
Mercedes-Benz has been pumping out electric cars at quite a pace, creating zero-emissions alternatives to its traditional model range. There's even an all-electric version of the iconic G-Class 4x4 called the EQG due to arrive in 2024, but that's not what we're here to discuss.
If the Mercedes EQS was the three-pointed star's all-electric equivalent to its legendary S-Class executive limousine, then the EQE is the zero-emissions alternative to the hugely popular E-Class. But unlike Mercedes' earlier EV efforts – the EQA, EQB and EQC SUVs – the EQE is not based on the combustion-engined E-Class. Instead, it uses the same 'EVA' bespoke electric-car platform as the EQS flagship, one that also underpins the high-riding counterpart of both saloons, the unoriginally named EQE SUV and EQS SUV.
For a long time the Tesla Model S was the only choice if you wanted a premium electric four-door, but the EQE also faces competition from the Porsche Taycan, Audi e-tron GT and Genesis Electrified G80. The EQE's most direct rivals are still to come though: in 2023, the BMW i5 – the pure-electric version of the new 5 Series – will be unveiled, while Audi's all-new A6 e-tron is due to arrive in 2024.
There are currently two versions of the EQE available in the UK – the EQE 300 and EQE 350 – which are each offered in four trim levels: AMG Line, AMG Line Premium, AMG Line Premium Plus and Exclusive Luxury. Both versions also use a single electric motor to drive the rear wheels, powered by a 90kWh battery that allows for an official range of up to 376 miles. Prices start from close to £75,000 at the time of writing, while top-spec models are priced at nearly £90,000 without any customisation.
The EQE comes as standard with a similar infotainment system to the latest C-Class and S-Class, with a 12.8-inch touchscreen in the centre of the dashboard and a 12.3-inch display behind the steering wheel. Certain versions are offered with Mercedes' show-stopping 'Hyperscreen' three-displays-in-one technology that debuted in the EQS, but it's as a £7,000 optional extra.
There's also the EQE 53 from performance brand Mercedes-AMG, available in Touring and Night Edition specifications.  The high-performance EQE uses a pair of electric motors – one on each axle – for all-wheel drive, a total power output of 616bhp and 0-62mph in 3.5 seconds. It uses the same 90kWh battery as the regular EQE, but range is reduced to 280 miles, meanwhile prices start from just under £115,000.
Motors, performance and drive
Despite its saloon-like shape, the EQE feels more like an SUV to drive
If there's one thing the EQE gets right it's ride comfort, regardless of your speed. The air suspension on the model we drove generally soaked up any bumps we encountered with aplomb, although like many systems of this type, sudden imperfections such as potholes can be a little crashy, disturbing an otherwise calm environment. 
Partnership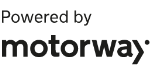 Need to sell your car?
Find your best offer from over 5,000+ dealers. It's that easy.
Even with 565Nm of torque going to the rear wheels only, traction is impressive, and the handling always stays on the slightly nose-heavy side of neutral. The EQE is not really a driver's car. In fact, it feels more like an SUV to drive because of the 2.3-tonne kerbweight that you're constantly aware of and the high seating position that places you well above the centre of gravity.
Body control, meanwhile, always feels floaty, with the car bobbing around on its suspension just a little more than feels natural at higher speeds. We did find wind noise was kept at bay, but the steering is so light and vague that you have to make constant corrections in order to keep tracking straight on the motorway.
There's four modes for the regenerative braking – off, low, high and intelligent – with 'high' setting allowing one-pedal driving. Meanwhile the 'intelligent' option adapts to the road conditions to the point that you almost don't notice it happening. One slightly disconcerting sign is that the brake pedal moves on its own as the system operates. 
0-62mph acceleration and top speed
Both the EQE 300 and EQE 350 use a single electric motor to drive the rear wheels, but the base 300 model produces 242bhp and 550Nm of torque – enough for 0-62mph in 7.3 seconds – while the 350 pumps out 288bhp and 565Nm of torque, cutting its benchmark sprint time down to 6.4 seconds. Both have a top speed of 130mph though.
We found the throttle response to be quite soft, so it's easy to modulate at low speeds. We also preferred the power delivery in Comfort and Sport modes, as Eco mode felt much weaker than you'd expect for a car with the 288bhp of our EQE 350 test car.
Using full power delivers a smooth surge of acceleration, which is more than adequate for most situations. The long, soft travel of the accelerator pedal means you need to press your right foot quite far if you want to experience the official 0-62mph time.
Range, charging and running costs
The EQE's 388-mile range is on the longest of any EV currently on sale in the UK
Thanks to its immense 90kWh battery and super slippery silhouette, the Mercedes EQE has one of the longest official ranges of any EV currently on sale – between 280 and 376 miles, depending on the exact version you get. It's worth considering that entry-level AMG Line cars get smaller 19-inch alloy wheels, while others like the Exclusive Luxury model we drove ride on 21-inch rims, which reduce the electric saloon's WLTP range by more than 30 miles. 
During our testing, the EQE averaged a fairly decent three miles per kilowatt hour. That was during a rather chilly week though, and cold temperatures eat into any EV's range, so we'd expect better efficiency figures in summer. Still, at that rate you could get around 270 miles of range from a single charge of the 90kWh battery – far more than most people would drive in a single stint. 
The EQE has a maximum charging speed of 170kW which allows for a 10-80 per cent top up in 31 minutes. That's merely okay at this price as the Porsche Taycan and Audi e-tron GT both have a peak of 270kW and in either rival the same rapid charging session takes closer to 20 minutes. 
Fully recharging the EQE's enormous battery will take 14 and a half hours using a 7.4kW home wallbox. If you get the 22kW on-board charger however, and find a suitably fast public charger or wallbox, that time is cut down to less than 10 hours.
Insurance groups
The entire EQE line-up sits in insurance group 50 out of 50, which means it won't be cheap to insure, though it's the same story with the e-tron GT and most versions of the Taycan.
You can get personalised car insurance quotes fast with our comparison tool powered by Quotezone...
Depreciation
According to our latest market data, the EQE will retain between 53 and 56 of its original value after three years of ownership and 36,000 miles of driving.
To get an accurate valuation on a specific model check out our valuation tool...
Interior, design and technology
You won't be bowled over by the styling, but the interior quality is good and the infotainment is slick
The EQE's shape has clearly been influenced by the wind tunnel, so it's very aerodynamic, but it lacks the definition and drama of its rivals from Porsche, Audi and even Tesla. We're not the biggest fans of Mercedes' electric car styling, and considering the EQE just looks like a smaller version of the EQS, it doesn't do much to win us over. You may well feel differently. 
The cabin of the EQE is also very similar to the more luxurious EQS, as well as the current generation C-Class. Only the top-of-the-range AMG EQE 53 is available with the enormous but expensive multi-display 'Hyperscreen' infotainment set-up, so the EQE's dashboard has a huge, vertical wooden panel ahead of the passenger, with a single touchscreen in the middle. 
Fit and finish feels great for the most part – certainly a cut above the likes of a Tesla Model S – but certain parts, such as the steering column surround, feel very cheap. The rear cabin area is also rather underwhelming when it comes to luxury; aside from a touch panel for the climate controls and a couple of USB-C ports, there's not much of note in the back. For a car that you'd expect to pamper rear-seat passengers, the lack of goodies could be a deal breaker for some.
Standard kit on entry-level AMG Line models includes 19-inch wheels, while pricier models add air suspension, 20- or 21-inch wheels, keyless entry, four-zone climate control, 64-colour ambient lighting, heated seats front and rear, heated steering wheel, panoramic sunroof. 
The EQE's panoramic sunroof is controlled by a touch-sensitive sliding panel on the ceiling and installing a touch panel that forces you to tilt your head almost 90 degrees away from the road doesn't seem like a bright idea. A traditional switch could be operated without even a glance.
As a brand, Mercedes is famous for showcasing new technologies that eventually become commonplace across the industry. One of the cleverest features on the EQE is its 'Digital Light' headlamps. Each unit houses three LED lamps, whose light is directed via 1.3 million micro mirrors, creating an endlessly adaptable beam that is super-sharp. In practice, this allows the EQE to illuminate the road as precisely as possible without dazzling oncoming traffic.
Sat-nav, stereo and infotainment
The EQE's dashboard is dominated by its 12.8-inch central touchscreen. OLED tech gives a sharp resolution and excellent contrast, which in combination with the neat graphics typical of the latest Mercedes systems, means that it looks fantastic. The menu layouts are logical, with many key functions easily accessible, and loading times are excellent. As you'd expect, Apple CarPlay and Android Auto are both standard too.
Merc's huge screen leaves the climate controls fixed permanently in-view, which is a better solution than with many rival set-ups. It's no substitute for physical controls like the ones featured in the Electrified G80, but the slight haptic feedback lets the user feel a tactile screen response.
The 12.3-inch digital driver's display also looks smart, and is nice and easy to read, plus it comes with a selection of colours and layouts. The Burmester surround sound system in AMG Line Premium Plus and Exclusive Luxury models is a 710-watt, 15 speaker set-up that gives fabulous clarity and power.
Practicality, comfort and boot space
Poor visibility, high driving position and a small boot count against the EQE's otherwise spacious cabin
Using a bespoke electric-car platform such as Mercedes' EVA architecture has many advantages, particularly when it comes to maximising cabin space. However the EQE's cabin disappoints just as often as it impresses.
For one thing, we found the dashboard to be ludicrously high. We reckon even drivers of above average height will need to jack their seat up just to see out easily. This gives the seating position more than a hint of SUV to it and limits the amount of headroom, too. What's worse is that, even then, the shallow windscreen makes it hard to see ahead. 
The rear window is notably small as well, so all-round visibility is fairly poor. This obviously isn't ideal for such a large vehicle, and forces you to rely on the all-round cameras.
Below the high 'floating' centre console is a large shelf with elastic netting to help to keep any stuff sitting on it secure. Inside the central cubby is a pair of cup-holders and some extra storage, plus a wireless charging pad for your smartphone. The ISOFIX points are very easy to reach.
Size
The EQE measures 1,503mm tall, 1,906mm wide and 4,946mm long with a wheelbase of 3,120mm. Unsurprisingly, the EQE is significantly smaller overall than the EQS limousine it sits below. In particular, the EQE is 315mm shorter than the EQS, but its wheelbase is only 90mm shorter.
Leg room, head room and passenger space
Mercedes' electric saloon provides its occupants with a very generous amount of kneeroom, lots of legroom and solid headroom for those in the rear. That said, when we pitted the EQE head-to-head against the Genesis Electrified G80, we found the Merc's backrest was very upright by comparison so the seating position wasn't the most comfortable on longer trips. Fold the central armrest away, and it creates a very hard backrest for a third rear passenger. 
Boot
For a saloon that's close to five metres long, we'd expect more than the 430 litres of boot space offered by the EQE. And that's before you consider the similarly sized Tesla Model S boasts a whopping 744-litre boot under its hatchback tailgate. That's another issue with the EQE; its letterbox-style opening is fairly small and the load lip is quite high.
There is some underfloor storage but it's too small to hold any of the car's charge cables, and there's no frunk or additional storage under the bonnet like you get on a Model S, Porsche Taycan or Audi e-tron GT, either. You can fold the EQE's rear seats down in a 40:20:40 split, and doing so increases the luggage capacity to 895 litres.
Reliability and Safety
Five-star Euro NCAP rating and standard safety kit are paired with three-year warranty
The EQE was put through Euro NCAP's battery of crash safety tests in 2022 and came away with the organisation's full five-star rating, receiving very impressive scores of 95 per cent for adult occupant protection and 91 per cent in the child occupant protection category. It also earned a safety assistance score of 81 per cent, which is not surprising considering the amount of safety tech on board.
Every model gets a reversing camera, LED headlights with headbeam assist and vehicle tracking. AMG Line Premium models come with Mercedes' Driving Assistance Package, which includes Blind Spot Assist, Active Lane Keeping Assist and adaptive cruise control, while pricier models come with the Driving Assistance Plus Package which adds Active Evasive Steering Assist and an exit warning function for when you're getting out of the car. 
Warranty
The EQE comes with a three-year/unlimited-mileage warranty, while Mercedes covers the battery pack for 10 years and 155,000 miles. You also get 30 years of pan-European breakdown assistance with every EQE.
Servicing
Mercedes offers its ServiceCare packages for the EQE which allows you to spread the cost of maintenance for the EQE, and guarantees the price of parts and labour for up to four services and safeguard against any further inflation.
Frequently Asked Questions
The Mercedes EQE has its merits: like a long range and slick infotainment system, but floaty handling, poor visibility and SUV-like driving position count against the German brand's answer to the Tesla Model S.
For an alternative review of the Mercedes EQE, visit our sister site drivingelectric.com...