Mercedes EQE vs Genesis Electrified G80: 2023 twin test review
Smooth, refined electric executive saloons from Mercedes and Genesis battle it out
We've celebrated the end of an era, but now it's back to the future, with a twin test of two cutting-edge electric saloons.
With plenty of space for a battery, they can have a huge range, while the qualities of an EV – smoothness, refinement and performance – are available in abundance. 
Mercedes is a brand well known for those qualities, so the EQE has the potential to be one of its most compelling EVs yet. 
But there's a newcomer that believes it has done things right. The combustion- engined Genesis G80 ran the E-Class close in 2021, so can the Electrified version go one better?
| | | |
| --- | --- | --- |
|   | Mercedes EQE 350+ Exclusive Luxury | Genesis Electrified G80 Luxury |
| Price: | £89,345 | £69,805 |
| Powertrain: | 1x e-motor, 90kWh battery, rear-wheel drive | 2x e-motors, 87.2kWh battery, four-wheel drive |
| 0-62mph: | 6.4 seconds | 4.9 seconds |
| Test efficiency: | 3.0mi/kWh | 3.0mi/kWh |
| Claimed range: | 356 miles | 323 miles |
| Annual VED: | £0 | £0 |
Mercedes EQE
Outside of the AMG variants, what we have here is the highest-spec EQE available. The 350+ Exclusive Luxury trim costs £86,345, while many of the paint finishes are no-cost options, so the final price won't stray too far from that. 
Tech highlights 
At first glance, the EQE is hard to tell apart from its big brother, the EQS. Both have a similarly sleek shape – the EQE boasts an impressively slippery drag coefficient of 0.22Cd – and mechanically they have plenty in common, too. 
Variants of the same EV-specific architecture underpin both cars and both use similar motor and battery configurations. Here, there's one motor driving the rear wheels, which in 350+ trim offers up 288bhp and 565Nm.
The battery is a sizable 90kWh, enough for an impressive range of 356 miles in our test car's trim.
The EQE comes with air suspension and rear- axle steering on the top two of the four trim levels available. The latter offers 4.5 degrees of lock, which trims the turning circle down from 12.5 metres to 11.6 metres. That large battery and tech-loaded chassis – not to mention its five- metre length – mean there's a significant weight penalty, though; the EQE tips the scales at 2,355kg.
Safety: The EQE scored the maximum five-star rating when it was tested by Euro NCAP in 2022.
A 95-per cent adult occupant rating was beaten by only three cars assessed across the year, while Mercedes's own T-Class was the only vehicle to beat the EQE's 91 per cent Child Occupant score. 
Exclusive Luxury trim also comes with a three-year subscription to a suite of security features, including notifications and location sharing in the event of theft, plus a system that detects parking damage.
On the road
In some respects, the EQE delivers just what you'd want from a luxurious executive car. But in others it just doesn't quite hit the mark, and in some areas is really quite disappointing.
Around town: Comfort is one thing that the EQE gets right, regardless of the speed. The air suspension soaks up bumps, although like many systems of this type, sudden imperfections such as potholes can be a little crashy, disturbing an otherwise calm environment. 
The throttle response is quite soft, so it's easy to modulate at low speeds; we prefer Comfort and Sport modes, because Eco mode feels much weaker than you'd expect for a car with 288bhp.
Partnership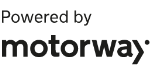 Need to sell your car?
Find your best offer from over 5,000+ dealers. It's that easy.
A & B-roads: Using full power delivers a smooth surge of acceleration, which is more than adequate for most situations. The long, soft travel to the pedal means you need to press your right foot quite far to extract the 6.4-second 0-62mph time. 
Despite all of that torque going to the rear, traction is impressive, and the handling always stays on the slightly nose-heavy side of neutral. Pushing the EQE is something it really doesn't feel happy to do, though. Despite its saloon-style shape, it feels more like an SUV to drive. That weight can always be felt and the high seating position places you well above the centre of gravity. Body control, meanwhile, is always on the floaty side.
Motorway: We'd expect the EQE to excel at higher speeds, but it doesn't quite hit the mark. While wind noise is muted, the car bobs around on its suspension just a little more than feels natural. The steering is light and vague, which means you're always conscious of the constant corrections needed to keep straight on the motorway.
Ownership
Step inside the EQE, and you'll see a dashboard that's very similar to that found in the more luxurious EQS. Without the huge multi-display 'Hyperscreen' infotainment set-up of that car (it's only available on the top spec AMG EQE 53 as a £6,995 option), the fascia instead has a huge, vertical wooden panel ahead of the passenger, with a single screen in the middle. 
The dashboard is bafflingly high – even drivers of above average height will need to jack their seat up just to see out, at which point headroom becomes compromised. As a result, the seating position has more than a hint of SUV to it. The rear window is small, so all-round visibility is fairly poor, which isn't ideal for such a large vehicle, and something that forces you to rely on the all-round cameras. 
Fit and finish feels great for the most part – certainly a cut above the likes of a Tesla Model S – but certain parts, such as the steering column surround, feel very cheap. The rear seats feel rather underwhelming when it comes to luxury; aside from a touch panel for the climate controls and a couple of USB-C ports, there's not much of note in the back. For a car that needs to consider passengers in the rear seats, that has the potential to be a deal breaker for some.
The EQE comes with a three-year/unlimited- mileage warranty, while Mercedes covers the battery pack for 10 years and 155,000 miles.
Consumption: During our test, the EQE averaged three miles per kilowatt hour. That was during a rather cold week, which is unflattering for an EV's range, so we'd expect better figures in summer. 
Still, match that number and it'll easily do around 270 miles – far more than most people would drive in a single sitting. When it comes to charging, a peak speed of 170kW is merely okay at this price; a 10-80 per cent top up takes 31 minutes.
Practicality
Rear Space: Against the tape measure, the Merc's back seats are marginally more accommodating than those in the Genesis. While kneeroom is pretty much identical in both (and very generous), headroom is where the EQE tops the G80. 
The backrest is very upright in the German car, however, so the seating position isn't a particularly relaxing one. Fold the central armrest up, and it creates a very hard backrest for a third rear passenger. Isofix points are very easy to reach. 
Boot: At 430 litres, the boot isn't quite as large as you'd expect from a saloon measuring nearly five metres long, but it's still better than the Genesis. 
The space itself is very square, although the load lip is quite high and the opening is fairly small. The back seats have a 40:20:40 split, and the volume grows to 895 litres when they're folded.
What to buy?
Which engine and trim we'd choose
Powertrains: Below the EQE 350 sits the 300. It uses the same battery, but its motor makes 46bhp less. There's only £3,000 difference between the two.
Trim: There's a £12,000 gap between AMG Line and Exclusive Luxury, with two more trim levels between them. Base models get conventional suspension and miss out on the likes of ambient lighting and digital LED headlights.
Options: Beyond the colour palette, there's little to tweak here. If you want more extras, then you need to choose the higher trims.
Our choice: AMG Line Premium misses air springs, but is £7,000 less than Exclusive Lux.
Genesis Electrified G80
With a starting price of £69,805, the Electrified G80 costs much less than its rival here. However, there is a range of option packs that bump up the price considerably. Add the extras of our test car, and the total climbs to within touching distance of the EQE, at £84,215.
Tech highlights 
Unlike the EQE, which was designed to be an EV from the outset, the G80's chassis was originally intended for combustion powertrains. Fitting electrical running gear means some compromises in packaging, but in terms of motor and battery specs, the numbers are certainly competitive. 
There are two electric motors to the EQE's one, and they make a combined 359bhp and 700Nm – 71bhp and 135Nm more than its rival. An 87.2kWh battery is slightly smaller, and a drag coefficient of 0.27Cd  isn't quite as slippery,  but WLTP testing quotes a range comfortably over 300 miles. An 800-volt electric architecture offers the promise of ultra-rapid charging, too, while an i-Pedal function allows for driving with one foot.
Air suspension isn't available, but the G80 features adaptive dampers that use forward-facing cameras to prime themselves for approaching bumps. Regenerative braking will be used more frequently than the mechanical set-up, but there are large 360mm ventilated discs all round. 
Safety: As with the Mercedes, the Genesis G80 was awarded a five-star rating by Euro NCAP. Eight airbags come as standard, as do adaptive cruise control, blind-spot detection, forward-collision avoidance and lane-keeping assist. A lane-following system allows the driver to let the car steer between lanes independently of the cruise control; in other words, it's possible to let the car steer while remaining in full control of the pedals.
On the road
While there are one or two areas for potential improvement, the G80 is a more pleasing and more accomplished car to drive than the EQE. 
Around town: Even though the Mercedes has four-wheel steering and the Genesis doesn't, there's only a matter of centimetres between the two cars' turning circles. Beside its rival, the G80's brakes and throttle can feel quite sudden at parking speeds, so gentle, deliberate inputs are needed to avoid jerky driving. 
Regenerative braking can be adjusted on the fly via paddles behind the G80's steering wheel, and we'd like more EVs to have this system. The ability to easily change from coasting to near-one-pedal driving (and options in between) allows the driver to adapt to a range of conditions without having to dive into the distracting touchscreen menus.
A & B-roads: The G80 feels far more connected to the road than the relatively aloof EQE. It's no hot hatch, but it turns in positively enough, body roll is well controlled, and grip is strong. The steering is naturally weighted and precise, too. 
A 0-62mph time of 4.9 seconds means the G80 is much faster than its rival in a straight line. There's enough torque in each motor that the front wheels can occasionally struggle for traction under hard acceleration.
Motorway: If we were to improve the G80, we'd suggest trading some of its tight body control for a slightly smoother ride. It's not unpleasant as it is, but a comfortable executive car that feels so great from the back seats would benefit from a little more give and a touch less fidget at all speeds. The G80 can't quite match the EQE's lack of wind noise at 70mph, but road roar is at least on its rival's level.
Ownership
From the driver's seat, there's barely any way to tell the Electrified G80 apart from the combustion-engined versions. That's no bad thing, though, because the dashboard manages to look luxurious without trying to copy any of its European rivals' designs. Even when you start to prod at various bits of trim, the build quality stands up to scrutiny. 
Some parts, such as the door trims, feel a touch more sturdy in the Mercedes, but overall there's very little between this pair.
As in the EQE, rear visibility is somewhat compromised by a small window, but the base of the windscreen is much lower, so at least you can see where you're going.
Rear-seat accommodation is very luxurious – especially if you tick the right option boxes. The £4,600 Executive Pack + Comfort Seat Pack add a host of posh extras. While everyone gets soft-close doors, those in the rear each gain a pair of eight-inch touchscreens, letting them view or listen to their own media, or look up navigation and trip information. 
A bulky centre armrest provides physical controls for those infotainment functions, plus buttons for the heated seats and electric rear blind. Manual side window blinds are also among the pack's extensive add-ons.
Charging: Find a socket powerful enough, and Genesis claims that the Electrified G80 will replenish its battery at up to 240kW – enough for a 10-80 per cent charge in 21 minutes. That's roughly a third less time than its Mercedes rival will take to add a similar amount of distance. 
Both cars get 11kW chargers, which allows for slightly quicker charging in homes that can be upgraded to a three-phase electrical system. A full charge from an 11kW source takes just over seven and a half hours. Both cars' charging sockets are in the nose, which is useful for public points.
Practicality
The G80 does a better job of feeling like a limousine for back-seat occupants.
Rear Space: Hop in the back, and the Genesis is a much more pleasant place to sit. Not necessarily because of the space – while the G80 has more room for feet under the front seats, the Mercedes has more headroom – but the seats are softer and the backrests are more reclined.
Boot: There is one clear compromise with the need to package the Electrified G80's powertrain, and it comes in the boot. While the opening is the same as the combustion model's, there's a very large lump that starts at the seat backs and encroaches around 270mm into the floor. 
Its curved shape means that you could shove some softer, smaller items on top of it if you're desperate for the room, but the result is a volume of 354 litres, which is very disappointing for a car this big. 
What to buy?
Which engine and trim we'd choose
Powertrain: Unlike the EQE, there's just one choice, but the twin-motor set-up combines performance and efficiency well.
Trim: Likewise, there's just the single Luxury spec in the G80 Electrified range, which is very well equipped.
Options: Personalisation is still possible, though, with lots of option packs. Our car came with almost every extra, including the Innovation Pack (£3,840), Convenience Pack (£1,170), Solar Roof (£1,360), Nappa leather with suede headlining (£2,310) and vehicle-to-grid compatibility (£250).
Our choice: The Luxury model has plenty of kit and offers a significant saving over the EQE.
Results
Which car comes out on top? 
Winner: Genesis Electrified G80
With the G80's biggest weakness – its combustion engines – taken out of the equation, we were expecting the Genesis to perform strongly. But to beat Mercedes is a massive achievement. 
Some of the options are pricey, but go easy on those, and it's a car that's much less expensive to buy and run than its rival, yet delivers stronger performance and better handling. Perhaps most surprising is that it feels more special than the EQE. We'd like a slightly smoother ride, but otherwise it's an impressive effort.
| | |
| --- | --- |
| Pros | Cons |
| Performance | EQE is more refined |
| Running costs | Occasionally fidgety ride |
| Rear-seat space | Infotainment input issues |
| Decent efficiency |   |
Runner up: Mercedes EQE
In some areas, the EQE is very impressive. Its ride comfort and refinement are excellent, as you'd hope at this price point, while Mercedes' focus on aerodynamic efficiency promises large ranges, even at higher speeds. 
However, the EQE is flawed in other areas. Performance and handling are average for the class, and some basic ergonomic decisions have been poorly made. Most concerning is that the EQE doesn't feel like it's worth almost £90,000.
| | |
| --- | --- |
| Pros | Cons |
| Smooth ride | Floaty handling |
| Excellent refinement | High price |
| Slick infotainment tech | Little sense of occasion |
| Long range | Poor visibility |
Rivals and other options
The great debate
What the Auto Express test team would do…
Sean Carson, associate editor: "This test result is a really impressive showing for Genesis. Not because it has produced a car that can go toe-to-toe with Mercedes and come out on top, but because it has made a machine that's more desirable."
John Mcllroy, deputy editor: "With Mercedes faltering and both BMW and Audi yet to bring their models to market, Genesis has a golden opportunity to grab a lead in the executive EV sector. Even once those rivals come out, they'll need to be very special to wrestle the class lead back."
Dawn Grant, picture editor: "I can see what Mercedes was getting at with the EQE – focusing on aerodynamics in a car where every mile of range matters makes a lot of sense. We just wish it had injected some of the magic of the Vision EQXX concept into the mix to make its production cars more desirable."
Steve Fowler, editor-in-chief: "While a 359bhp output is certainly impressive, we wonder what Genesis could achieve with a single-motor G80. If it ditched the rear unit to regain some boot space, the likely boost in range and lower price point would be worth a drop in performance.
Dean Gibson, senior test editor: "With the GV60, GV70 and G80, the Genesis EV line-up is growing ever larger. We reckon those three electric vehicles are the most convincing cars in the Korean brand's line-up – how long will it be before it ditches petrol and diesel altogether?"
What would you do? Let us know in the comments section below…
Specs and prices
| | | |
| --- | --- | --- |
|   | Mercedes EQE 350+ Exclusive Luxury | Genesis Electrified G80 Luxury |
| M/kWh | 3 | 3 |
| Electricity cost (£) | £0.34 | £0.34 |
| P11D value | £89,920 | £56,550 |
| Fill up | £30.60 | £29.64 |
| On the road price/total as tested | £86,345/£86,345 | £69,805/£84,215 |
| Residual value (after 3yrs/36,000) | £48,440 (56.1%) | £33,122 (47.5%) |
| Depreciation | £37,905 | £36,683 |
| Annual tax liability std/higher rate | £357.16 / £714.30 | £226 / £452.40 |
| Annual elec. cost (10k/20k miles) | £1,133 (£2,267) | £1,133 (£2,267) |
| Ins. group/quote/VED | 37 / 763 / 0 | 37 / 746 / 0 |
| Service costs (3 years) | £1,764 | £0 |
| Length/wheelbase | 4,946/3,120mm | 5,005/3,010mm |
| Height/width | 1,503/1,906mm | 1,470/1,925mm |
| Powertrain | 2x electric motors/lithium-ion battery | 2x electric motors/lithium-ion battery |
| Peak power | 288 bhp | 359 bhp |
| Peak torque | 565 Nm | 700 Nm |
| Transmission | Single-speed auto/rwd | Single-speed auto/4wd |
| Battery capacity (usable) | 90 (89) kWh | 87.2 (87.2) kWh |
| Boot capacity (seats up/down) | 430/895 litres | 354/N/A litres |
| Kerbweight/payload/towing weight | 2,355/525/750kg | 2,325/445/N/Akg |
| Turning circle | 11.6 metres*/0.22cd (*with rear axle steering) | 11.7 metres/0.26cd |
| Basic warranty/recovery | 3 yrs (unlimited)/30 yrs | 5 yrs (unlimited)/5 yrs |
| Driver Power manufacturer position | 23rd/11th | N/A |
| Euro NCAP: Adult/child/ped./assist/stars | 95/91/83/81/5 (2022) | 91/87/77/91/5* (2021) *Combustion version |
| 0-62mph/top speed | 6.4 secs / 130mph | 4.9 secs / 139mph |
| Auto Express efficency (miles/kWh) / predicted range | 3.0 kWh / 267 | 3.0 kWh / 262 |
| WLTP claimed range | 356 miles | 323 miles |
| Charging capability | 11/170kW | 11/240kW |
| Charging time (10-80%) | 8hrs 30mins/31mins | 7hrs 33mins/21 mins |
| Actual/claimed CO2/tax bracket | 0 / 0g/km | 0 / 0g/km |
| Number of airbags/Isofix points | Seven/two | Eight/two |
| Parking sensors/camera | F&r/360 | F&r/yes |
| Lane-keep assist/blindspot/AEB | Yes/yes/yes | Yes/yes/yes |
| Climate control/adaptive cruise ctrl | Yes/yes | Yes/yes |
| Leather/heated seats | Yes/f&r | Yes/f&r |
| Metallic paint/LED lights | £0/yes | £750/yes |
| Keyless entry & go/powered tailgate | Yes/yes | Yes/£1,170* |
| Sat-nav/digital dashboard/USBs | Yes/yes/six | Yes/yes/three |
| Online services/wireless charging | Yes/yes | Yes/yes |
| Apple CarPlay/Android Auto | Yes/Yes | Yes/Yes |
Now read more about the best electric cars to buy...