Genesis G80 vs Mercedes E-Class vs Lexus ES
The Genesis G80 looks to make an impact in the executive saloon class as we pitch it against the Mercedes E-Class and Lexus ES
Loyal Auto Express readers who have been following the car industry for a while will be getting a sense of déjà-vu with the launch of Genesis, a new brand that's closely linked to Hyundai. 
After all, it follows a trend in the industry; there was a car called the Genesis that aimed to capture some of the premium market. But it couldn't with the Hyundai badge, so it moved Genesis to the front of the car and removed all traces of Hyundai from the marketing. 
It's a familiar tale that you might recognise from brands such as DS and Cupra or, if you're a bit older, you'll remember Lexus, Infiniti and US-based Acura and Lincoln splitting off from more mainstream manufacturers.
In the UK, these offshoots have often struggled to gain a foothold alongside premium names such as Mercedes, so we've brought together the new Genesis G80 with its natural rival from Europe, the E-Class, plus a model from a better-established premium spin-off brand, the Lexus ES.
The Genesis G80 will need to prove it can match an incredibly accomplished executive saloon from Mercedes as well as the more left-field choice from Japanese manufacturer Lexus. Let's see how it fares.
Genesis G80
| | |
| --- | --- |
| Model: | Genesis G80 2.5 T AWD Premium Line |
| Price: | £43,150 |
| Engine: | 2.5-litre 4cyl turbo, 300bhp |
| 0-62mph: | 6.0 seconds |
| WLTP economy: | 31.2mpg/6.9mpl |
| CO2: | 205g/km |
| Annual road tax: | £485 |
The Genesis G80 is an executive saloon that's available in petrol and diesel forms. Here we've got the 2.5-litre petrol model that gets four-wheel drive as standard in Premium Line trim, which puts it at £43,150. The car in our pictures is a higher-spec Luxury Line car, which costs £47,950.
Design & engineering
Looks are subjective of course, but if you love or loathe the G80's design, it's hard to deny that its large grille, sweeping bodywork and long bonnet certainly attract attention. 
The G80 shares parts with the GV80 SUV, but it doesn't have a platform that's widely used elsewhere, which gives it a sense of exclusivity from an engineering point of view. It uses a 2.5-litre four-cylinder turbo petrol engine, with drive sent to all four wheels through an eight-speed automatic gearbox. The engine is the most powerful here, with 300bhp and 422Nm of torque, so it's good value in that sense, despite being the most expensive car.
It has a longer wheelbase than the others as well, at 3,010mm, which has benefits for cabin space. Indeed, the interior is a highlight for the G80 in general. It's very luxurious inside, with high-quality materials everywhere you look, tactile wood trim (a no-cost option), high-resolution screens packed with features and a light, airy feel. While the cabin reminds us of the best parts of modern Hyundais, there's nothing you could point to that's obviously from a lower-cost model. 
This is something luxury car makers don't always get right; eliminating items such as cheap-feeling heater switches or indicator stalks to cut corners is part of why the likes of Mercedes and BMW built such strong brands in the first place. There's really nothing to fault when it comes to the interior of the Genesis; it's easily a match for the Mercedes when it comes to quality and luxury.
Partnership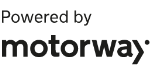 Need to sell your car?
Find your best offer from over 5,000+ dealers. It's that easy.
Driving
While the G80 nails the luxury aspect of its cabin, it can't match the comfort and driving experience of the Mercedes on British roads. The ride is smooth enough on the motorway and on surfaces that are clear of potholes and bumps, but those are scarce in the UK and the Genesis doesn't soak up imperfections as well as its two rivals here. None of these three is perfect, but the slightly firm edge to the G80's ride stands out because it's not particularly sporty either.
The steering is quick, but it's very light and there's no feel through the rim. This means that when you turn into a corner the Genesis can feel a little unsettled, because the quick rack induces body roll more readily than in its rivals. It's not wayward or unpleasant to drive, but it rewards a more relaxed driving style that tends to highlight the fact it could ride more smoothly.
It's a similar story when it comes to the engine. It delivers all the performance you could want – 0-62mph takes just six seconds – and the four-wheel- drive system means there's plenty of traction. However, since the car isn't that much fun to drive, it feels at odds with the character of the car. There's a sound synthesiser that can deliver a sportier engine note using the speakers, depending on which drive mode you select, but the engine is very much kept in the background. That's a good thing, because it's part of the G80's excellent refinement; it's really quiet inside, even at high speed.
The eight-speed automatic transmission is smooth and shifts seamlessly when you're just cruising along, but use the manual paddles or ask for a swift kickdown and it feels out of its depth. The Mercedes' nine-speed gearbox is more responsive, and even the CVT in the Lexus is quicker to react, although it has its own issues in other areas.
Practicality
The G80's high-quality interior extends into the rear seats, which are fantastic. Not only are the seats themselves very comfortable, there's also more legroom here than in either of its rivals by a significant margin. It's a very pleasant place to spend time, and even the longest-legged adults will have no trouble fitting inside. There's less headroom than in the Mercedes, but it's far roomier than the Lexus and head space is only an issue if you're tall and sit bolt-upright. 
Unfortunately the Genesis' boot isn't as impressive. It's 424 litres in capacity, and since there's a large battery under the boot floor, there's no spare tyre or underfloor storage. The E-Class offers 540 litres, so it's much more useful.
Ownership
Genesis is too new as a brand to get a reading on ownership and reliability, but it is working hard to make buyers feel comfortable. All models will be sold through posh Genesis Stores, not dealers, with a concierge service that includes home delivery to help you learn about the car once you've bought it. 
The G80 comes with an excellent five-year care package, too. It includes a warranty, breakdown cover, servicing and infotainment updates for free when you buy the car (the most impressive being the five years of complimentary servicing).
Running costs
The G80 is the most expensive model here, but the free servicing for five years mitigates that. One area where new luxury brands can suffer is with residual values, though, and the Genesis has the weakest scores here. Holding 46.9 per cent of its original price after three years is reasonable, but it's beaten by both the Mercedes (50.8 per cent) and the impressively resilient Lexus (58.7 per cent). 
Another area of concern is the 2.5-litre petrol engine, which is unlikely to return more than 35mpg, even if you're a careful driver.
Testers' notes
"The G80 scored a full five-star rating when tested by Euro NCAP. It was a very high scorer in the Safety Assist category, because it has loads of standard technology."
Mercedes E-Class
| | |
| --- | --- |
| Model: | Mercedes E 200 AMG Line E 200 AMG Line |
| Price: | £42,760 |
| Engine: | 2.0-litre 4cyl turbo, 194bhp |
| 0-62mph: | 7.4 seconds |
| WLTP economy: | 38.9mpg/8.6mpl |
| CO2: | 163g/km |
| Annual road tax: | £485 |
The Mercedes E-Class is the car to beat here. It represents the establishment in the executive saloon class, with one of the most recognisable name plates in the automotive world. While the model in these images is a diesel-powered E 220 d, we're comparing the G80 with its closest match in the E-Class line-up: the £42,760 E 200 AMG Line.
Design & engineering
As with virtually all modern cars, the E-Class uses a shared platform in its construction. Here it's called MRA (Modular Rear Architecture), and it uses double-wishbone suspension at the front and a multi-link set-up at the rear. All models in the range come with 'Agility Control' adaptive dampers as standard, and their response can be stiffened or relaxed via driving modes chosen with a switch on the centre console. 
The E 200 uses a 2.0-litre four-cylinder turbo petrol with 194bhp, which means it's the least powerful model in this test. However, it offers a healthy 320Nm of torque, and the nine-speed automatic gearbox is designed to make the most of it. This model is rear-wheel drive, unlike the four-wheel-drive Genesis and front-drive ES.
The interior is easily described as conventional, but that's no bad thing. The E-Class has a reserved, smart-looking cabin that feels every bit as upmarket as you would expect of a Mercedes. It uses high-quality materials throughout, including tactile wood trim on the dash and centre console, and there are comfortable leather seats and lots of modern kit.
There's are 10.25-inch digital dials as standard and a 12.3-inch touchscreen that extends towards the centre of the dash. This has sat-nav, voice control functions, online features and Apple CarPlay and Android Auto. Wireless phone charging is included.
The latest E-Class has a new steering wheel with touch-sensitive buttons all over it. They're a bit fiddly at first, but the split spokes help to group the various functions together, so you get used to it in time.
Driving
The impressive engineering of the E-Class shines through in the driving experience. It's the product of decades of evolution and benefits hugely from that, with a fantastic balance of abilities that makes it the best option here for anyone who loves driving.
The E-Class doesn't suffer from body roll in corners like the Genesis, because it corners flatly and with lots of composure. The steering is weighted better than the G80's overly light set-up, yet while it's on the heavy side, the Lexus strikes the best balance. None of these cars has much steering feel, though.
On the road, the Mercedes is very composed over bumps and potholes – going over a mid-corner imperfection doesn't upset the balance of the car – and it's very smooth and relaxed on the motorway. Our test car was fitted with larger 20-inch alloys and had a firm edge at lower speeds, but from experience we know that models on smaller wheels with taller tyre sidewalls are much better. Regardless, the faster you go, the smoother the ride becomes.
While the E 200 has the lowest power output of the three, its 0-62mph time of 7.4 seconds isn't to be sniffed at, because it's plenty for getting up to speed. The nine-speed automatic gearbox is by far the best unit in this test. The G80's eight-speed box is fine for the most part, but a little lacking when you ask more of it, while the Lexus' CVT introduces a droning engine noise. The E-Class' gearbox is smooth, shifts quickly and is responsive in nearly every situation. As with the rest of the driving experience, it feels more polished and refined than its rivals'.
Practicality
The Mercedes is the most practical car of the three. It doesn't quite have as much legroom in the back as the G80, but it's roomier than the Lexus, and there's a bit more headroom than either of its rivals. Plus there's still more than enough legroom for adults to get comfortable on long trips.
Mercedes also offers the biggest boot of the three. Its 540-litre capacity means there's loads of space for suitcases and golf clubs in the luggage area. That compares with 424 litres in the Genesis and 454 litres in the Lexus. In-cabin storage is good, with a deep bin in the centre console, decent door bins and a useful cubby just below the main infotainment screen for your phone and other items.
Ownership
Mercedes took 13th place in the manufacturers' chart of our 2021 Driver Power customer satisfaction survey, which was only three places behind Lexus (Genesis is too new to have featured). The E-Class should be good to own, but it can't match its rivals for warranty cover, because it only comes with three years' worth.
Safety is strong; the car scored five stars in its Euro NCAP crash test, with a 95 per cent score in the Adult Protection category. Standard safety equipment is good, but to get the most hi-tech kit you need the Driving Assistance Package, which costs £1,695 and adds active blind-spot assist, active lane keeping, route-based speed adjustment, active steering assist and evasive steering assist.
Running costs
The official fuel economy figures show that the E 200 is more frugal than the G80. That's no surprise considering it not only has a smaller engine, but the Mercedes is lighter and is rear-wheel drive rather than four-wheel drive. That means it costs £1,848 a year to fuel against the Genesis's £2,304, although the Lexus returns 54.3mpg – that's £1,324 a year. 
The Lexus is cheaper to tax as well, saving £10 a year because it's a hybrid and a further £335 a year because it costs less than £40,000. The E-Class and G80 cost £485 a year in Vehicle Excise Duty for the first five years you pay it.
Testers' notes
"The E-Class has the most varied model line-up here. It's available as an estate, coupé and convertible, a 600bhp-plus AMG model, or as a company car-friendly plug-in hybrid."
Lexus ES
| | |
| --- | --- |
| Model: | Lexus ES 300h F Sport Tech & Safety Pack |
| Price: | £39,280 |
| Engine: | 2.5-litre 4cyl hybrid, 215bhp |
| 0-62mph: | 8.9 seconds |
| WLTP economy: | 54.3mpg/11.9mpl |
| CO2: | 127g/km |
| Annual road tax: | £140 |
The Lexus ES offers something a bit different, with its hybrid powertrain and a lower price than its rivals. It's a natural competitor for the G80, because it's another model with mainstream brand roots. It's cheaper than its rivals in F Sport trim (with the Tech and Safety pack included), at £39,280.
Design & engineering
Under the skin, the ES uses Toyota's TNGA platform, more specifically the GA-K architecture, so it shares parts with that firm's Camry and RAV4 models, and is front-wheel drive.
There's only one powertrain option, which is called 300h. It has a 2.5-litre four-cylinder naturally aspirated petrol engine with hybrid assistance, resulting in a total of 215bhp. The electric motor provides plenty of torque, too; it feels more muscular than the official 221Nm peak implies.
Unlike a plug-in hybrid, the Lexus tops up its small battery via regenerative braking and the engine itself. It's a well trodden path for Toyota, and it's consistent in terms of delivering high fuel economy and strong reliability. It's linked to a Continuously Variable Transmission (CVT) that doesn't have gears as such, rather it constantly moves between ratios to optimise efficiency. You drive it like a normal automatic, though.
The selectable driving modes include Eco, Normal, Sport and Sport +, which are accessed via a rotary selector mounted high on the side of the instrument binnacle. It looks odd in the ES, but makes more sense in the LC sports car that has the same layout. 
Interior quality is usually a Lexus strong point, but it's not as impressive in the ES. There are more cheap-looking and feeling plastics around the cabin than in its rivals here, and while it feels well built, the cabin isn't up to the same standards. The infotainment screen is big but the interface is a disappointment. There's lots of equipment, though, because you get satellite navigation, heated electric leather sports seats, parking sensors and a reversing camera, plus climate and cruise control.
Driving
Years of development for Toyota's hybrid drivetrain are clear. The transition between electric and petrol power is seamless, and while the CVT gearbox still throws up a continuous drone from the engine under hard acceleration, it's fine in most situations; there are no lumpy shifts or unnecessary kickdowns.
The ability to drive in EV mode means the ES is very quiet in traffic and around town, plus its performance from low speed is decent. Once you're up to speed, though, the motor isn't very strong and doesn't provide the punch a turbocharged engine can manage. This is demonstrated by the 0-62mph time of 8.9 seconds, which is a full 2.9 seconds slower than the Genesis. 
Yet the Lexus is still worth a look for those who love driving, because it has better-weighted controls than its rivals and remains composed in corners. It's not as fun to drive as the Mercedes, but it's not too far off, and it's more composed than the G80 on a twisty road. It rides about as well as the Genesis as well, but we would expect better of the Lexus here; it's no match for the Mercedes at higher speeds, because there are more vibrations in the cabin and more wind noise, too.
Practicality
A downside to that hybrid tech is that the Lexus must package bulky batteries on board. As a result, there's not as much space inside the ES as in the E-Class. The boot is 454 litres, some way behind the Merc's 540 litres, but bigger than the Genesis's 424 litres.
Legroom in the back is fine, if not very impressive next to the gigantic G80 and roomy E-Class. But headroom could be an issue: above-average-sized adults need to slouch right down in the seat to avoid being pressed against the roof. It's also darker and less accommodating in the back than in its rivals. Cabin storage is fine; there are some centre console cubbies, plus decent door bins.
Ownership
Lexus has consistently scored well in our Driver Power satisfaction surveys, but it dropped to a surprising 10th place in the 2021 manufacturer ranking. That's only three places ahead of Mercedes, suggesting other brands have caught up with Lexus in terms of customer service. Reliability should be a strong point for the tried-and-tested hybrid powertrain, though.
The ES received a five-star Euro NCAP crash-test rating, and with 10 airbags, autonomous braking, lane-keep assist, adaptive cruise and auto high beams fitted as standard, it's easy to see why.
Running costs
As it's a hybrid, the ES is the stand-out choice here for company car buyers. It emits 127g/km of CO2, so it sits in the 29 per cent band for Benefit-in-Kind company car tax, well below the 37 and 36 per cent ratings for the G80 and E-Class respectively. 
This means a higher-rate earner will pay £4,530 a year in BiK tax with the Lexus, but £6,179 for the Genesis and £6,071 for the Mercedes. But the E-Class is also available with a choice of two plug-in hybrid powertrains; their emissions are significantly lower still, and as a result they make the most sense when it comes to company car calculations.
However, in this company, the ES also boasts much better fuel economy. The official WLTP figure of 54.3mpg is a full 23.1mpg better than the G80's return – and the annual running costs for the ES should be by far the lowest of the three cars on test. 
The five-year free service and after-care package will make the Genesis look attractive, but if you plan on keeping your car for a while, Lexus offers a 10-year warranty, as long as all annual servicing is carried out at main dealer.
Testers' notes
"Go for the top Takumi trim and it's possible to replace the door mirrors with cameras for £1,600. However, the screens are low-resolution and look like a bit of an afterthought."
Verdict
First place: Mercedes E-Class
The E-Class is the most complete car here and will appeal to the widest range of buyers. It's the most comfortable model while also being the best to drive, plus it's also the most practical, has a superb interior and lots of cutting-edge tech. Its powertrain is smooth and quiet, yet it still has plenty of performance, and it's cheaper than the Genesis. Add in the high level of standard kit and it's a clear winner here.
Second place: Genesis G80
The Genesis G80 is a superb first effort from the fledgling brand. It excels in many key areas, yet it also falls short in a couple of places. The interior is excellent and it's quiet on the motorway, but it's a shame that the ride isn't as smooth as it ought to be and it's very thirsty. The spacious hi-tech cabin, supportive seats and strong performance mean that it runs the Mercedes close. 
Third place: Lexus ES
If you're a company car buyer, the savings in tax alone could mean that the Lexus ES is a top choice – but we'd recommend an E-Class plug-in hybrid if that's the case for you. The Lexus offers good value for money on PCP finance, but its cabin looks downmarket next to its rivals here, the infotainment is very poor, performance isn't as strong and it's a bit cramped inside, so it has to come third in this test.
Also consider...
New: BMW 520i M Sport
Price: £42,775 
Engine: 2.0-litre 4cyl, 184bhp
The 5 Series is still the king in the exec saloon market. It rides better than any of the cars here, is better to drive and has just as much interior room and luxury. Add an excellent engine range, and it remains both the ultimate all-rounder and a brilliant buy overall.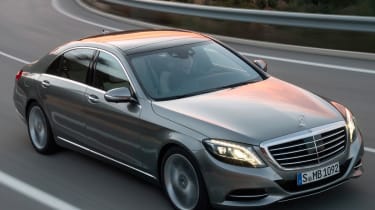 Used: Mercedes S 450 L AMG Line
Price: £42,500 
Engine: 3.0-litre 6cyl, 384bhp
If the E-Class isn't luxurious enough for you, how about a lightly used S-Class? Refinement and comfort step up another level, and there are lots of nearly new examples for similar money. We found a 15,000-mile, 19-plate long-wheelbase S 450 L on sale for less than £42,500.
Figures
| | | | |
| --- | --- | --- | --- |
|   | Mercedes E 200 AMG Line | Genesis G80 2.5T Premium Line | Lexus ES 300h F Sport with Tech & Safety Pack |
| On the road price/total as tested | £42,760/£42,760 | £43,150/£43,150 | £39,280/£39,280 |
| Residual value (after 3yrs/36,000) | £21,726/50.8% | £20,242/46.9% | £23,050/58.7% |
| Depreciation | £21,034 | £22,908 | £16,230 |
| Annual tax liability std/higher rate | £3,036/£6,071 | £3,090/£6,179 | £2,265/£4,530 |
| Annual fuel cost (12k/20k miles) | £1,848/£3,081 | £2,304/£3,841 | £1,324/£2,207 |
| Ins. group/quote/VED | 36/£862/£485 | 43/£706/£485 | 38/£841/£140 |
| Cost of 1st/2nd/3rd service | £37pm (3yrs) | £0 | £285/£475/£285 |
| Length/wheelbase | 4,935/2,939mm | 4,995/3,010mm | 4,975/2,870 mm |
| Height/width | 1,460/1,852mm | 1,465/1,925mm | 1,445/1,865mm |
| Engine | 4cyl in-line/1,991cc | 4cyl in-line/2,497cc | 4cyl/2,487cc/e-motor |
| Peak power/revs | 194/5,500 bhp/rpm | 300/5,800 bhp/rpm | 215/5,700 bhp/rpm |
| Peak torque/revs | 320/1,650 Nm/rpm | 422/1,650 Nm/rpm | 221/3,600 Nm/rpm |
| Transmission | 9spd auto/rwd | 8spd auto/4wd | CVT automatic/fwd |
| Fuel tank capacity/spare wheel | 66 litres/repair kit | 65 litres/repair kit | 50 litres/repair kit |
| Boot capacity | 540 litres | 424 litres | 454 litres |
| Kerbweight/payload/towing weight | 1,700/660/1,900kg | 1,930/520kg/N/A | 1,680/470kg/N/A |
| Turning circle | 11.6 metres | 11.6 metres | 12.6 metres |
| Basic warranty (miles)/recovery | 3yrs (unltd)/30yrs | 5yrs (50k)/5yrs | 10yrs/3yrs |
| Driver Power manufacturer/dealer pos | 13th/9th | N/A | 10th/2nd |
| NCAP: Adult/child/ped./assist/stars | 95/90/77/62/5 ('16) | 91/87/77/91/5 ('21) | 91/87/90/77/5 ('18) |
| 0-62mph/top speed | 7.4 secs/149mph | 6.0 secs/155mph | 8.9 secs/112mph |
| WLTP combined | 38.9mpg | 30.5-31.2mpg | 50.4-54.3mpg |
| WLTP combined | 8.6mpl | 6.7-6.9mpl | 11.1-11.9mpl |
| Range | 565 miles | 446 miles | 597 miles |
| Actual/claimed CO2/tax bracket | 168/163g/km/36% | 209/205g/km/37% | 120/127g/km/29% |
| Airbags/Isofix/park sensors/camera | Seven/yes/yes/yes | Ten/yes/yes/yes | Ten/yes/yes/yes |
| Auto box/lane keep/blindspot/AEB | Yes/yes/yes/yes | Yes/yes/yes/yes | Yes/yes/yes/yes |
| Climate control/adaptive cruise | Yes/yes | Yes/yes | Yes/yes |
| Leather/heated seats | Yes/yes | Yes/yes | Yes/yes |
| Metallic paint/LED headlights | £685/yes | £750/yes | £670/yes |
| Keyless entry & go/power tailgate | No/no | Yes/no | Yes/no |
| Sat-nav/digital dashboard | Yes/yes | Yes/yes | Yes/yes |
| DAB radio/connected services | Yes/yes | Yes/yes | Yes/yes |
| Wireless charge/CarPlay/Android Auto | Yes/yes/yes | £3,900*/yes/yes | Yes/yes/yes |