New Mercedes-AMG EQE SUV 2023 review
The new Mercedes-AMG EQE SUV lacks the noise and brutal power of a truly bespoke performance car
Find your Mercedes EQE
Offers from our trusted partners on this car and its predecessors...
Or are you looking to sell your car?
Advertisement
Verdict
The AMG EQS SUV highlights the difficulties the tuning arm of Mercedes has in the electric era. The raw passion of AMGs of the past – like the noise and the brutal power – can't be replicated in an EV. The result being that this car feels more like a sporty trim level than a truly bespoke performance car. It's good, but at over £133,000 it's very expensive, especially when the standard car is still reasonably quick and costs considerably less.
Mercedes-AMG is at something of a crossroads. Well, to be honest, it's more of a T-Junction – carrying straight on isn't an option with an all-electric future looming in the 2030s. The brand has to commit to electrification of one sort or another and it's already well down that path with a few plug-in hybrid models and AMG versions of the all-electric EQE and EQS saloons.
The Mercedes-AMG EQE SUV, though, is the first all-electric SUV that's been breathed on by AMG – hard to believe given the proliferation of new Mercedes models of late.
It follows a similar theme to other models, using the same EQ platform as the EQE and EQS saloons and the EQS SUV, but with a fair amount of fettling for a more focused feel.
Although this AMG model gets the mildest of visual makeovers making it look slightly racier, there's been plenty of work under the skin to enable the EQE SUV to wear the AMG Affalterbach emblem on the bonnet.
Two AMG-specific electric motors sit on the front and rear axles with beefed up innards to cope with up to 609bhp (or with the Dynamic Plus package's power boost of 668bhp) and 1,000Nm of torque.
Depending on which drive mode you select (and you can choose from up to five (or six if you opt for the Dynamic Plus pack) you'll get 50% of power in Slippery mode, 80 per cent in Comfort, 90 per cent in Sport and 100 per cent in Sport+ and Race Start – the latter manages to deliver the full 668bhp if you've gone for the extra pack.
Slippery mode wasn't worthwhile on our test drive on Californian roads, but even in Comfort mode you get quite a kick in the back from the acceleration.
And therein lies a problem for the future of AMG – all of Mercedes' electric cars are quick, with or without AMG tweaks. Sure, the AMG EQE SUV will almost halve the 6.6 second 0-62mph time of the standard EQE SUV in its fastest mode with that Dynamic Plus pack – down to 3.5 seconds – but in Comfort mode performance doesn't feel a whole lot different to the standard car.
That said, the point and squirt nature of the AMG EQE is always enticing, whether you're hustling the car on a twisty lane, darting in and out of traffic in town or overtaking on the motorway. It helps that the car doesn't feel its near five-meter length.
Use that performance and, of course, your range will dip; official stats suggest a range of up to 283 miles from the 90.6kWh (usable) battery. But while the car is fast, charging isn't quite up with the best – it'll charge at speeds up to 170kW meaning 106 miles can be added in 15 minutes; a standard heat pump using waste heat from the battery helps to boost efficiency.
Partnership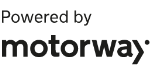 Need to sell your car?
Find your best offer from over 5,000+ dealers. It's that easy.
AMG has managed to give the EQE a good deal more agility than the standard car, though, with its AMG Performance 4Matic+ system, which sends and more power to the rear wheels as you cycle through the drive modes. It works, too, although don't go thinking this will ever be a drift machine – it's still as SUV after all.
Along with AMG Ride Control (everything must be branded AMG to make sure you know where your money's going) the adaptive damping is constantly tuned to provide excellent body control for a heavy, tall car, while rear wheels that will turn up to nine degrees makes the car feel decently agile, too – and brings a handy 10.9 meter turning circle.
Clever electronic tech replaces traditional anti-roll bars, too, with the combination of all these features meaning the AMG EQE SUV has a handy split personality – it rides reasonably well and feels decently dynamic, too. We found it easy to place the car on the road through quick bends, although the steering isn't sports car sharp, and sudden changes of direction are dealt with well, too.
The brakes are less successful, though. They stop you okay, but despite having an AMG high-performance braking system with an intelligent, electromechanical brake iBooster, the constant challenge of recouping energy from the brakes and actually stopping results in a weirdly unbalanced brake feel – all or almost nothing at some times and not feeling very natural at all.
But while the dynamics – brakes aside – broadly get a thumbs up, the simulated noises that accompany acceleration don't. Again, they change depending on mode and mood but once the mild amusement has worn off, they sound like the incidental music on a horror movie. Mercedes has admitted it's working on a better solution with a 'top musician' - they can't do much worse.
Those AMG folk have given the interior a thorough going over, though, with grippy and comfortable AMG seats, a flat-bottomed AMG steering wheel, AMG sports pedals and sportier trim materials with red stitching.
Mercedes current vogue for making its interiors feel a bit like an 80s nightclub continues with numerous different lighting options – clever, but it feels like there's a clear focus on technology over quality. The car is disappointingly plasticky inside, especially given the £133,860 price tag.
If you want your car to sound like a nightclub, you'll enjoy the Dolby Atmos-equipped sound system which spreads the sound stage around the whole car, not just across two channels. As with any audio system, it's only as good as what you put through it – tracks mixed in Dolby Atmos sound fantastic, others merely good.
There's also the option of Mercedes' Hyperscreen which almost stretches the full width of the dash. The passenger has their own screen to play with, there's a central multimedia screen and another digital display in front of the driver. With an excellent head-up display in the mix as well, it's possible to get the same navigation display across a total of four screens in front of you - this is probably peak screen.
And if you remember days gone by when AMG models used to get a lovely IWC-branded clock embedded in the dash, you'll be disappointed to know that's disappeared. It's been replaced by a giant digital version which you can display on at least two of the screens.
Where the EQE does score is on space. Generous rear room for three is backed up by a 520-litre boot (rising to 1,675 litres with the seats down), although the windows feel a bit shallow and even the driver feels as though they need to be sitting higher for the best view out.
| | |
| --- | --- |
| Model: | Mercedes-AMG EQE SUV |
| Price: | £133,860 |
| Powertrain: | 90.6kWh (usable) battery 2 x e-motor |
| Power/torque: | 609bhp/1,000Nm |
| Transmission: | Single speed automatic, four-wheel drive |
| 0-62mph: | 3.7 seconds |
| Top speed: | 137mph |
| Range/charging: | 283miles/106 miles in 15 minutes |
| On sale: | Now |