Best 12V cool boxes 2021
We find the best way to chill out this summer with a 12V electronic cool box for your car
A powered coolbox is a useful addition for most of us, whether it's to save cash by avoiding expensive snacks on a long trip, or as a practical aid on caravanning or camping holidays.
A box with a heating option is twice as useful since it can keep takeaways up to temperature. And a box that can run on mains power as well as 12V is even more versatile, especially because it can be pre-cooled before you hit the road. 
However, while these are useful options, you do pay for them, so which box best combines performance with price? We loaded up and plugged in eight units to see which would be the best travel companion this summer. 
How we tested them
Each box was run at maximum power for two hours. We logged temperatures at the start and finish, and compared both with the ambient level. We also rated practicality, ease of use, cooling control, plus wheels, cable storage, heat and mains options. Practicality was tested by loading them with a selection of picnic gear: sandwich boxes, 1.5-litre drinks bottles, 330ml cans and the like. We balanced all against the box capacity and online prices. 
Verdict
Outwell's new EcoCool Lite combined heating and cooling options with decent performance and spec to take the win. The MV26 was well priced and a good size – and had test results to match, beating the more expensive, but similarly impressive Campingaz into third spot.
Outwell EcoCool Lite
Mobicool MV26
Campingaz Powerbox Plus 28L TE
Reviews
Outwell ECOCool Lite
Price: £66.48  
Capacity (litres)/Heat: 24/Y
Rating: 5 stars
Contact: www.outwell.com
Outwell's last test winner has been replaced by the Lite, presumably so named because it is 1.4kg lighter and around 23 per cent smaller. However, it's still rated at 24 litres and was quite able to cope with our sample picnic. 
We liked the lid strap, which prevented it tipping back, and the handy divider that made packing easier. It went down to -3 degrees Celsius in the test, but the temperature control could be better because it is restricted to Max and Eco for both cooling and heating options. Good performance and price from this dual-voltage box.
Mobicool MV26
Price: £49.99  
Capacity (litres)/Heat: 25/N
Rating: 4.5 stars
Contact: www.mobicool.com
A nice mid-range box in terms of price from Mobicool. Working from either 12 or 240V, it features a double fan and we liked the handle, which served, as on most, not only to lock the box, but also to prop the lid open at an angle. All our picnic kit went in with no problem. 
It was very close in spec to the Halfords variant, but scored by being £16 cheaper, a litre bigger and, as a result, better value. It also offered two cooling modes, Eco and Max, but it lost points for its cooling performance – it got to within 4 degrees C – and there was no cable storage in the lid.
Campingaz Powerbox Plus 28L 
Price: £72.95  
Capacity (litres)/Heat: 28/N
Rating: 4 stars
Contact: www.campingaz.com
A decent-sized, but lightweight (3.8kg) box with a very good price and, thanks to its height, it was able to handle seven 1.5-litre bottles; our test picnic was swallowed with ease. The performance was good (A++ efficiency rating), too, and the box's built-in circuitry prevented it dipping below freezing. 
Partnership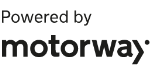 Need to sell your car?
Find your best offer from over 5,000+ dealers. It's that easy.
The lid opened beyond 90 degrees, so was unlikely to close unexpectedly but, while it locked securely, opening could be a bit of a nailbreaker at times. It offered Eco, Night (quieter) and Max cooling options on both 12V and 240V. 
Mobicool W40 
Price: £95  
Capacity (litres)/Heat: 39/N
Rating: 4 stars
Contact: www.mobicool.com
Our choice for a larger cooler, this Mobicool also had a twin fan and, uniquely, a handy double lid, which helps prevent heat loss when opening the box. It's heavier than most – 8.4kg – but that is offset by twin wheels, and side handles that enable it to be moved like a flight carry-on. 
Two useful dividers were provided and alongside the lid-mounted fan is the power control, infinitely variable from off, to Eco and Max. We really liked the slide-across section in the lid top, which kept the mains and 12V cables out of the way.
Halfords 24 Litre 12V Electric Coolbox
Price: £65  
Capacity (litres)/Heat: 24/N
Rating: 3.5 stars
Contact: www.halfords.com
This Halfords stalwart appears unchanged and, at 24 litres, is nicely placed between its family-sized 40 box and the 14-litre options, also tested here. It's a well made product with a solid lid and good spring-loaded handle, plus there's a flip-up rear lid for cable storage. 
It has no heating or mains option, so its ability to cool to -6 degrees Celsius was impressive, although there's no control, so making sure the contents don't freeze is down to the user. Its high price pitted it against some serious competition and hurt its overall score. 
Outwell Ecolux
Price: £89  
Capacity (litres)/Heat: 24/Y
Rating: 3.5 stars
Contact: www.outwell.com
Outwell's luxury box offered the ability to heat as well as cool, and we saw a useful temperature drop of 17 degrees Celsius. Slider switches were used to select the mode and mains or 12V, while temperature control was limited to Eco or Max. 
Upmarket touches were the shiny bamboo and aluminium handle, an interior LED light and, more usefully, a 2.4A USB socket for phone charging. Also included were a standard divider and an innovative ice pack divider, keeping things cool and apart at the same time. It's quite pricey per litre, though, despite the extras. 
Dometic TropiCool TCX35
Price: £279 
Capacity (litres)/Heat: 33/Y
Rating: 3 stars
Contact: www.dometic.com
From the minute we used the well weighted, spring-loaded top release, it was clear this was a high-quality product. The downside was the heavy weight – 10kg – but it featured twin side handles and wheels to help cope. 
It offers stylish, soft-touch controls with a choice of seven settings for both heating and cooling, which gave the ability to control exactly what was happening. Cooling is limited down to 0 degrees, but the quiet, powerful motor hit that mark well within the hour. It's not cheap, but this should be on the shortlist of any serious enthusiast of eating outdoors. 
Halfords 14 Litre 12V Electric Coolbox
Price: £50  
Capacity (litres)/Heat: 14/Y
Rating: 3 stars
Contact: www.halfords.com
The smallest box we tested was a neat little thing, and built to the same design and high standard as the 24-litre model (above). We liked the nice solid lid release and the cubby on the rear, which neatly housed the cable. 
It was 12V-only, but provided heating and cooling, dipping impressively down below -3 degrees in two hours. Perhaps unsurprisingly, it couldn't take all our picnic, which makes its use limited, but it was hindered mostly by its price, which was almost as much as its bigger sibling.