Best cool boxes and bags 2023
Boxes and bags to help leep your food chilled as temperatures rise…
Summer is the peak season for enthusiasts heading to motorsport events, car shows, or simply taking a drive out to make the most of the long days and – hopefully – warm weather. And those seeking to avoid overpriced service station sandwiches will turn to a cool box or bag to keep their homemade food fresh. 
Usually we test 12V-powered cool boxes, but they need care to ensure they don't flatten the car battery, the cooling system takes up space, and they're heavier to carry. So this summer we've tested eight ice pack-cooled lunch-luggers to see which makes the best picnic partner.
How we tested them
A cool box or bag must keep its contents chilled. We loaded each with two identical frozen ice packs, plus matching contents, including a two-litre bottle of water and a couple of cans of fizzy drink, plus sandwiches and fruit, all chilled from the fridge. 
Each was left outside for eight hours, with temperature readings taken every 60 minutes. Carrying comfort, usability, additional stowage, quality and price were all factors in our overall rating.
Verdict
The novel self-inflating Quechua does well right across the board. Its ability to shrink down for storing is a boon, while the insulated shelf is genuinely useful. Nothing here can keep pace with the rugged DeWalt when it comes to maintaining temperatures, but it's heavy and comes with a sizable price tag, so it won't appeal to everyone. Taking the last podium place, the traditional Curver is a great all-rounder at a good price.
1. Quechua Camping Flexible Cooler
2. DeWalt ToughSystem DS404
3. Curver Coolbox
Reviews
Quechua Camping Flexible Cooler 35L
This self-inflating Quechua impresses at every turn. The bag collapses to help store it, and the padded base is removable for easy cleaning. Having one internal and three large external mesh pockets is handy, and the elastic straps can hold a travel rug. Uniquely here, this bag has an adjustable partition, which can be used for extra insulation, to create temperature variation or organise contents. 
Our only grievance is that the zip can get caught on the corners of the bag, but this doesn't take the shine off a top performance. In our tests, the temperature rose by only 1.2 degrees celsius in four hours, and 7.4 degrees in eight. There are no handles on the bag, but the shoulder strap is comfortable.
DeWalt ToughSystem DS404 25.5-litre cooler
Rating: 4.5/5 stars  
Price: Around £120 
Contact: screwfix.com
The DeWalt left us amazed during our temperature tests, increasing by just 4.2 degrees over eight hours – almost half as much as the next-nearest Quechua – so the manufacturer's claims of being able to keep ice frozen for five days are plausible. We also like the tough construction and comfortable handles, plus the integrated bottle opener and two cup-holders. 
It's the only box we'd recommend for an adult to sit on, which is good, because it weighs 8.1kg when empty, so you'll need a rest. Still, handles on either end mean it can easily be carried by two people. The insulation comes at the expense of space, though. At 25.5 litres, its capacity is among the smallest here.
Partnership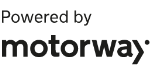 Need to sell your car?
Find your best offer from over 5,000+ dealers. It's that easy.
Curver Coolbox 32L
There's something reassuringly familiar about Curver's approach to this cool box. The handle flips over to lock or unlock the lid, and once it's removed, there's some useful space underneath. Curver says the lid can be used as a tray or a seat, but it only feels strong enough for a small child to sit on. 
The 32-litre white and blue cooler was close to the Connabride and Campos boxes in our temperature test, rising 2.7 degrees over four hours, and 12.7 in eight. But what sets it apart are its carrying comfort and build quality – the curved handle is good to hold, and the box feels as though it would survive being dropped.
Hi-Gear Delta Wheeled Cool Bag (40 litre)
Rating: 4/5 stars
Price: £40 (Member's price), £45 (Regular price)
Contact: gooutdoors.co.uk
Looking more like aircraft cabin luggage than a cool bag, the competitively priced Hi-Gear is the biggest on test. We like the small padded handles that make it easy to lift in and out of cars, while the huge mesh and zip-up pockets add extra carrying capacity – although straps to secure tableware would be useful. 
The small Velcro access flap in the lid is an excellent touch. Its performance in our temperature tests was okay: it rose by 3.2 degrees over four hours and 8.7 in eight. It would have overtaken the Curver, were it not for a flimsy lining, which is hard to clean.
Outwell Cormorant M
Rating: 4/5 stars
Price: Around £37
Contact: outwell.com
This is a very well thought-out bag which has two small side pockets and a larger zip-up space with elastic straps for tableware – the only bag here to do so. We really like the handles, which unclip and convert to shoulder straps without fiddly adjustment, and the pads that are comfortable to grip. 
Opening the U-shaped zip reveals 24 litres of space, plus two more mesh pockets, and a robust-feeling lining with minimal stitching for easier cleaning. A 3.4-degree increase in our four-hour test was disappointing, but 9.2 degrees over eight hours was more encouraging.
Campos 29l Cool Box
Rating: 3.5/5 stars
Price: Around £22
Contact: argos.co.uk
The Campos was only a step or two behind the Curver throughout our temperature tests, marking a pleasing performance considering the relatively low purchase price. The design is close to the Curver's, too, with the lid locking by flipping the handle down. 
It is the only one of the traditional coolbox trio to have ridges in the base, which seem to add a little more strength. Ultimately it loses out to the Curver because the handle is thin and not as comfortable to hold, and it grazes the side of the lid when locking and unlocking, making the process a little more fiddly.
Halfords Family Cool Bag
The Halfords' deep external pockets, handles and padded shoulder strap, plus a tough-feeling fabric nap, initially impress, and the 15-litre capacity will be plenty for a light lunch. However, the lining is rather flimsy, and the stitching around the base is a haven for crumbs, so cleaning is tricky. 
The bag got off to a good start in our tests, gaining 1.3 degrees in the first four hours, but performance fell quickly over the next four, rising 13.6 degrees by the end – the most here. Plus we found the zip tricky to close fully, which could accelerate the temperature change.
Connabride Passive Coolbox (24 litre)
Rating: 2.5/5 stars
Price £16 (Member's price), £30 (Regular price)
Contact: gooutdoors.co.uk
At £16, the Connabride is certainly cheap, and if you don't need to store cool food in it for long, it will do the job okay. It was mid-table in our four-hour temperature test, with an increase of 2.5 degrees, but the difference was a significant 12.2 degrees by the eight-hour mark. 
It also loses ground because of its flimsy-feeling lid, which doesn't lock properly and has some peculiar tabs underneath. The main cooler compartment felt only slightly more solid. But a handle that digs into your fingers is the worst problem; it is very uncomfortable to carry loaded.
Want the latest car news and product tests in your inbox? Sign up to the free Auto Express email newsletter...