Best picnic hampers and backpacks 2023
We test the latest backpacks and hampers for eating out or alfresco dining
Car ownership brings the opportunity to escape for a few hours and explore somewhere new or return to a favourite beauty spot. Maybe you have a classic model and like to visit shows or head out to watch motorsport? When you arrive, having a picnic while you admire the scenery adds to the fun.
Shopping at a supermarket and preparing food and drink at home will work out substantially cheaper than going to the nearest café or restaurant. But simply chucking the crockery, cutlery and food you'll need for a more sophisticated al fresco meal in a bag might be a recipe for disaster.
 A proper picnic set is the answer. It will give you dedicated places to keep everything you'll need, with an insulated section to stop your lunch from getting too warm, all in an easy-to-carry package. Even the most expensive sets are likely to cost less than a meal for four at a gastropub. 
We grabbed our picnic blanket and headed into the great outdoors to put six picnic bags and hampers to the test.
How we tested them 
We looked for picnic sets which will make having an al fresco meal a real occasion, with the minimum of fuss. Our six contenders were judged on the usefulness of the contents supplied, the size of the pockets and how comfortable they were to carry, especially when they were weighed down with food and drink.  
We also considered how easily the sets could be carried in a car, and the value for money that they offer. 
Reviews:
VonShef Picnic Backpack 
Price: Around £50
Rating: 5 stars 
Place settings: Four
Website: vonhaus.com
There's pretty much everything you could want in this VonShef backpack. The plastic-backed blanket and bottle holder attach to the outside of the bag, leaving space for plenty of food in the insulated rear section. The front pocket has the usual plates, glasses and cutlery, plus a chopping board and a cheese knife, a small cruet set, cotton napkins and a bottle opener. 
It's a good-looking set, but it's a shame that the blanket and napkins have a different check pattern to the backpack, making them look mismatched. If there are only two of you and you want to lighten the load on your wallet as well as your back, a two-place-setting version of the set is £6 cheaper. 
Greenfield Deluxe Backpack Hamper
Our champion from our previous test is still a lovely set, but it's had a £10 price rise since we last tried it. Adding another two place settings puts another tenner on an already high price.  
But the Greenfield partly makes up for it with some high-quality elements, which lift the hamper above most of its rivals here. These features include a real-wood chopping board and two zip-up insulated bottle holders. Items such as a tablecloth and folding fabric rubbish bag are neat touches, too, but you'll need to pay an extra £18.69 for a rug to sit on. 
We still love the Greenfield set, but the price rises mean it's been overtaken in the value-for-money stakes by the VonShef.
Partnership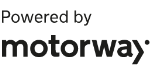 Need to sell your car?
Find your best offer from over 5,000+ dealers. It's that easy.
Woodluv Luxury 4-Person Picnic Backpack 
Price: Around £25 
Rating: 4 stars
Place settings: Four
Website: ebay.co.uk
As with the Greenfield backpack, one of our favourites from the previous test has shot up in price since we last tried it. Yet it still looks decent value, at less than £25 for four place settings. 
There's no rug or bottle holder, but the kit list includes a waiter's friend-type bottle opener. The insulated rear compartment is just about big enough for the food you'll need to keep four people fed. There are compromises to keep the cost down, of course, with thinner insulation and carrying straps that become uncomfortable after a short time when the bag is fully loaded with food. But for occasional use, the Woodluv set is still a decent purchase.
Alfresco Highlands Fitted Picnic Hamper
The Alfresco is a more traditional wicker basket hamper, which the maker tells us is very popular with classic-car enthusiasts. We can see why: it looks beautiful and is carefully made using traditional materials. The lidded sections hold ceramic plates and solid cutlery, while the glasses are made of glass instead of plastic, too. There's also a green-tweed picnic blanket with a protective backing to sit on, which straps to the outside of the hamper.
This Alfresco makes no sense from a practical point of view, and it's awkwardly shaped for carrying in both your hand and a car boot. However, it's the hamper you'd want to use if you were settling down for a spot of lunch next to your classic Jag or MG.
Buy now from Alfresco Dining Company
KONO Picnic Backpack
Price: Around £16 
Rating: 3.5 stars
Place settings: None 
Website: ebay.co.uk
We didn't look closely enough at the description before ordering the KONO and expected it to have the crockery and cutlery included as shown in some of the pictures. But even without them it scores well because the backpack itself is well designed, with plenty of pockets, decent insulated space and comfortable carrying straps. 
It also comes with a plastic-lined rug and an insulated removable bottle holder, so it could make sense for anyone who already has picnic plates, cups and cutlery and just wants a way to carry them comfortably. In fact, you could buy all of the contents separately and still be quids in when compared with some of its rivals here.
HI-GEAR Delta 4 Person Picnic Bag
Price: Around £40  
Rating: 3 stars
Place settings: Four 
Website: millets.co.uk
The HI-GEAR designers chose a more modern look than features on some of rivals here, although one of our testers said the bag's pattern of coloured triangles looked like the upholstery from a nineties supermini.
Inside it follows the same familiar theme as its competitors here, with a comprehensive list of kit including a bottle opener, chopping board with knife, plus salt and pepper shakers. However, it's missing the rug and wine cooler that are offered by most rivals in this test.
The HI-GEAR bag is also smaller than the other sets here, which means you wouldn't even be able to fit a 'standard' supermarket sandwich in the insulated compartment. Cramming in enough food to feed four people from the slim section would certainly be a challenge. 
Verdict
We loved the looks and quality of the Alfresco Highlands hamper, but it's not practical, while the KONO could've been a winner if it came with plates, cups and cutlery. Woodluv's set still looks like great value, but it's the quality and comfort of the Greenfield and VonShef packs which put them ahead. The Greenfield felt a little more special, but we couldn't justify the cost, so the VonShef is our Best Buy. 
VonShef Picnic Backpack
Greenfield Deluxe Backpack Hamper
Woodluv Luxury 4-Person Picnic Backpack
Need to keep your food cooler for longer? Find out which coolboxes and coolbags we recommend...