Best multibit screwdriver sets 2023
We try eight sets to find which bits fit best in your tool box
Buying a screwdriver for every fastener on your car would cost a mint and you'd need to find space to store them all, too. A multibit screwdriver set is a simpler and more cost-effective way to deal with the problem, offering masses of choice while taking up much less space. 
Handily, the sets not only provide a solution for a range of fasteners but typically provide duplicates of the most used and, therefore, most often damaged. Many don't just stop at screwdriver fasteners, either, but can also tackle bolts and nuts, and most can be used in a cordless drill to save time and effort.
Multibit drivers are a tool box essential, then, but which is the one to complete your kit? We try eight sets to find out.
How we tested them
We looked for a good range of types and sizes, particularly those most useful for motorists; slotted, crosshead (Phillips), hex (Allen) and star (Torx). Pozidriv bits can be handy for garage or domestic use, but aren't often found on cars. 
When working, it's sometimes difficult to determine which bit is which, so the better they are labelled, both on the case and the bodies, the more we like them. A good case keeps everything clean and neatly stored.
We expected the driver to be comfortable and a ratchet makes life easier – more teeth on that makes for smoother and more accurate use. All these factors were balanced against prices from online sources.
Reviews
Halfords 58-Piece Ratcheting Screwdriver and Bit Set
Price: around £13
Contact: halfords.com
Total bits/sockets: 42/14
Rating: 5 stars
The Halfords set once again features its 42, 25mm bits in clearly marked plastic holders, with some of the popular sizes being duplicated.
It also has two packs of seven sockets, one in metric sizes and one imperial. While it appears unchanged from previous tests, the driver is much better because it now boasts a 70-tooth ratchet, rather than the 20-tooth driver included last time out, so it has an upmarket feel and more accuracy. The flexible extension is a useful addition, but as before we'd really like a case to keep everything together, although the price and selection keep it on top.
Clarke CHT882 101-Piece Bit and Ratchet Set
Price: around £20
Contact: machinemart.co.uk
Total bits/sockets: 95/0
Rating: 4.5 stars
When it comes to choice, this set has everyone beaten, with a huge range of our preferred bits and then lots more unusual ones (security, MorTorq, Spline, Clutch, etc) plus a number of adaptors. They are all size-stamped, but while their positions in the strong case are marked, the black background makes the figures tricky to read.
Our biggest gripe is the disappointing ratchet, which has just 20 teeth and is very clunky (it's almost identical in design to the previous Halfords driver). But if you're looking to cover all eventualities, you can't go wrong here.
Bosch Extra Hard 45-Piece Mixed Screwdriver Bit Set + Handle
Price: around £32
Contact: toolstation.com
Total bits/sockets: 40/3
Rating: 4 stars
We really like this set with its sensible selection of colour-coded bits. The 25mm bits are contained in four holders, which neatly unclip for easy access. As well as the usual suspects, the set also includes eight security Torx bits along with the same number of Quick Bit-style 65mm bits specifically for power tool use.
Partnership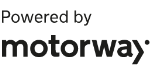 Need to sell your car?
Find your best offer from over 5,000+ dealers. It's that easy.
The three side-driving 'nutsetter' sockets are a good addition and we like the tough, rubber-edged case. On the downside, the driver should be a ratchet and it's a shame there isn't space for it within the case. 
Sealey 38pc Fine Tooth Ratchet Screwdriver & Accessory Set AK64905
Price: around £24
Contact: sealey co.uk
Total bits/sockets: 24/10
Rating: 4 stars
A very practical set in most respects, starting with its well laid-out case, three bit holders and 10 sockets (spanning 5-13mm), their positions clearly marked with size and type. We like the grippy, rubber-coated driver handle, the removable storage cap and its fine, 38-tooth drive.
The twin extensions of 75mm and 130mm add to its versatility. The selection of bits and quarter-inch drive sockets is good, as is the build quality. There is more than a passing resemblance to the Laser 6992 (Page 60), but the price difference gives it an edge. 
Siegen 38pc 1/4" Sq Drive Socket & Bit Set SO1255
Price: around £25
Contact: sealey.co.uk
Total bits/sockets: 24/9
Rating: 4 stars
Another set that comes in a solid, rubber-edged box with a strong clip. The 24 bits are well selected and fitted into two fixed holders with the bit type and size shown clearly, white on black. The driver is a simple 110mm spinner handle, but bits can also be used with the dual-drive ratchet provided, along with the nine sockets – ranging across 4-13mm.
Both are comfortable and grippy, with the ratchet being super- accurate thanks to its 48-tooth mechanism. An attractive twin-drive set that also comes with a lifetime warranty. 
Draper 42pc Ratchet Screwdriver and Bit Set 46479
Price: around £16  
Contact: drapertools.com
Total bits/sockets: 40/0 
Rating: 3.5 stars
This is the only set to include two drivers, a conventional 110mm tool and a 100mm version for the 20 smaller 5/32-inch drive bits. While this is useful for smaller fasteners, it's hobbled by having just a 12-tooth ratchet, which made it unwieldy.
We like the smooth plastic tops, which are removable for bit storage, and the grippy handles. The bits are split equally between 25mm and 30mm, with just six Pozis. The layout is okay, although there are no markings in the case and only the smaller bits have their own plastic holders. 
Laser Ratchet Bit and Socket Set 6992
Price: around £27
Contact: lasertools.co.uk
Total bits/sockets: 20/9 
Rating: 3.5 stars
Well made and stylish, the driver has a fine 38-tooth ratchet, a removable top for bit storage and the option of 75mm or 125mm extensions. We like the case design, with fold-over lids and a single locking catch. The bits are neatly housed in clearly marked, spring-loaded holders at one end, with the sockets at the other.
There's a good selection of our four preferred types plus a couple of Pozis and all are marked with the size. A few pounds off the price would give this set a chance of a podium. 
Sealey AK64908 8pc Fine Tooth Stubby Ratchet Screwdriver Set – Platinum Series
Price: around £8
Contact: sealey.co.uk  
Total bits/sockets: 7/0 
Rating: 3 stars
Physically the smallest and with the fewest bits, it's also the cheapest. It has no case, and comes with one bit in the driver and a further six in a revolver-style holder. There are just two slotted and Philips bits and three of the less-useful Pozis. The driver feels solid, with a rounded shape and a grippy finish – especially useful with oily hands.
The 45-tooth ratchet means lots of accuracy. Limited in some ways, but a neat device to have in your tote and it comes with a lifetime warranty.
Verdict
Multiple winner Halfords squeaks into first place narrowly ahead of the Clarke and its vast bit line-up. The fight for third place is very close, with the Bosch taking it by a whisker. 
Halfords 58-Piece Ratcheting Screwdriver and Bit Set
Clarke CHT882 101-Piece Bit & Ratchet Set
Bosch Extra Hard 45-Piece Mixed Screwdriver Bit Set + Handle
Need storage for your new screwdriver? These are the best toolboxes to buy right now...