Renault Laguna return unlikely
Renault Laguna unlikely to return to UK as Renault focuses on Clio and Captur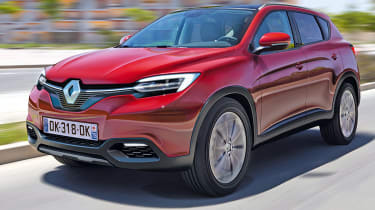 Renault has dropped its biggest hint yet that the Laguna may be gone for good from the UK.
The model was axed at the end of 2011, along with the Espace and other slow sellers, as Renault streamlined its British range.
And although a new Laguna is in the pipeline, it looks unlikely to come here.
"I have to say it's not a priority," admitted UK boss Ken Ramirez. "I don't think you need to have a full range."
Renault's five-year plan to deliver five per cent growth in the UK will be focused on key models the Clio, the Captur and a new Megane-sized C-segment crossover due in 2015.
On the latter, Ramirez said: "It will have a different platform to the Megane, a different name – it will be a bigger brother to the Captur."
Ramirez pointed out that the supermini, supermini-SUV and compact SUV areas of the market were the most important in terms of sales. In contrast, the saloon class, where the Laguna competes, "is dropping fastest."
With the popularity of SUVs showing no signs of slowing, the Laguna's place in the line-up is likely to be taken by the new Scenic and Grand Scenic, which will be much more SUV-like in appearance.
Ramirez' comments on the Laguna follow on from the news that the Espace – appearing at the Frankfurt show in concept form – will not be made in right-hand drive, so will also not return to the UK.