Renault to deliver free batteries on Christmas Day via #SOSBattery hashtag
Forgotten to buy batteries for toys and gadgets on Christmas Day? Tweet Renault and it'll come to the rescue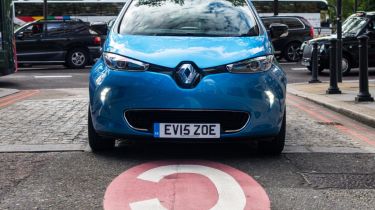 Families facing Christmas Day present disappointment due to missing batteries could find an unlikely saviour in Renault, after the French firm announced it will deliver batteries for free over the festive period.
Residents living within the M25 can tweet @RenaultUK using the hashtag #SOSBattery on Christmas Eve and Christmas Day, whereupon a member of the Renault team will come to their home with "a package of batteries and goodies".
• Top 20 best Christmas presents for car fans
Given the variety of different batteries used by the latest toys and gadgets, Renault promises its delivery drivers will bring "a wide range" to any home inside the M25.
Renault also says eco-conscious buyers can rest easy, as the batteries will be delivered by a member of staff driving an all-electric Renault Zoe.
The Zoe's own batteries are significantly more powerful than those likely to be missing on Christmas day: the Z.E. 40 Zoe can officially travel 250 miles on a single charge using NEDC assessments, which is equivalent to 186 real-world miles in summer and 124 miles in winter.
Will you be using Renault's emergency battery service? Let us know in the comments below...