Top 20 best Christmas presents for car fans 2017
Our testers have run the rule over hundreds of products this year. With Christmas approaching, we name the 20 that have impressed us most
It doesn't matter how many years our test team has been covering the aftermarket, there are still products that catch the eye and impress.
Every year delivers a raft of innovative gadgets and gizmos that we put through their paces, but sometimes it is the product that simply does its job well that sticks in the mind of our testers. In other cases, it is the piece of kit that we are still using long after the test has finished.
• Cheap Christmas car gifts under £50
So which are the products that we've hung on to or that have impressed us during the past 12 months? Our team of testers has come up with 20 items, and each one would make a perfect Christmas present for a car fan.
CTEK CT5 Time To Go
Price: Around £85
Battery charger makers may have greatly improved the way current versions work and adapted them for the latest car tech. Yet it's a complex business and the progress displays on many are not the best at explaining exactly what is going on with your battery and why. Charging pioneer CTEK realised the problem and its solution was the CT5 Time To Go. Underneath is the firm's tried-and-tested 5Amp charger, but the display does away with stages and cycles and simply says when it is safe to try to start the car and when it is fully charged. A step in the right direction. 
Steelmate TP-S1I
Price: Around £155
This year saw our first full test of tyre pressure monitoring systems for some years. For us the best solution was this professional-fit kit which features sensors inside the tyre. Rival products used similar set-ups, but the TP-S1I offered the best all-round system. It was the lowest-priced of the internal sensors, plus its accuracy was nigh on perfect, with fast-reacting visual and audible alerts when pressure is lost.The dash-top display has a high-quality look to it and also includes a power level indicator. It's a great addition to older cars.
Wolf Blaster Vac
Price: Around £130
We're not usually fans of combined tools, because often one or both are not as good as individual specialist alternatives. This combined vacuum and pressure washer from Wolf is an exception and works well. The pressure washer packs all the punch you'll ever need for car cleaning, with a good range of nozzles, including an angled one ideal for sills and wheelarches. The detachable vacuum is also all you'll need for cars. It's compact and light, and can be left on a seat while you use the 1.5-metre hose. It is even £60 cheaper now than when we tested it back in January.
WD-40 Specialist range
Price: Around £7
There can't be many people who have never heard of WD-40 penetrating spray. It is a garage essential and has been around for years. But this isn't the only product the firm makes, and we've been using its Specialist range over the past year. The Fast Acting Degreaser proved convenient and effective in a mini test, plus we've been surprised at how useful other sprays in the line-up have been. The Contact Cleaner fixed a dodgy trailer connection, the Spray Grease made a garage door opener work again and the Cutting Oil has been pressed into service. These are definitely going to be replaced when empty.
Partnership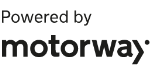 Need to sell your car?
Find your best offer from over 5,000+ dealers. It's that easy.
Auto Curators Flawless Cleanser
Price: Around £25
Among our test winners are a few products that have dominated their categories. So it's always a surprise when one of our serial champions gets outperformed. In recent years Bilt-Hamber has made the wheel cleaner test its own, but it trailed the new Flawless Cleanser from detailing specialist Auto Curators on cleaning power in a mini test. Flawless needs little time to dwell and, like Bilt-Hamber, is one of the new breed of cleaners that turn purple as they work. Price meant the newcomer didn't take the win, but the cleaning power impressed.
• Dream car Christmas gifts 2017
GoPro Hero5 Black
Price: Around £400 
Action cameras are great for track day fans and keen off-roaders. The 12-megapixel GoPro Hero5 Black records ultra-crisp 4K footage at 30 frames per second, and we found no rival could match it for quality. Image stabilisation meant that the Hero5 Black's footage was by far the clearest in our group test. Plus, GoPro's app allowed us to control and upload footage with our smartphone. 
Gerber MP1 Multi-Tool
Price: Around £135 
Long after the test we were using this versatile multi-tool. Whether it's cutting, turning, gripping or snipping, the MP1 is there to make it happen. It helps that this model from tools specialist Gerber is one of the best money can buy. The materials don't weigh much and it's easy to use single-handed; the screwdriver was the best we tested and the pliers were easy to open and shut thanks to a spring-loaded action. Crucially everything locks safely into place, including the high-quality knife which features among the tools. 
CoPilot sat-nav app
Available on: iOS, AndroidPrice: Free seven-day trial, full EU maps around £35 
Sat-nav apps have come a long way in recent years. The CoPilot satellite navigation programme comes with an easy-to-use menu, plus an excellent postcode search function. Like the best portable sat-navs, the CoPilot's traffic alerts are incredibly accurate. In our test it was one of the few apps to spot construction work on our route and came up with an alternative. Its voice guidance is accurate and repeats instructions twice at key junctions and turns. We also found the map layout intuitive to follow, even on smaller phone screens. This is one app we won't be deleting from our devices any time soon.
TomTom GO 6200
Price: Around £340 
Portable sat-navs may be losing territory to smartphone apps, but devices like the GO 6200 make a strong case for the portable market. New features include wireless updates thanks to WiFi capabilities, as well as a quicker menu. On the move the TomTom still provides the best traffic updates and alternative routes. It's incredibly accurate in providing details on the type and length of traffic jams in advance and comes up with clever alternatives to beat the jams. Definitely a keeper. 
Gtech Multi MK2 Cordless Vacuum Cleaner
Price: Around £150
In both a multi and a mini test, the Gtech was one mean sucker. Its 22V motor turned out lots of grunt and the motorised, 100mm brushbar was ideally sized for car mats. The twin LED lights searched out all the dirt and with the 14cm crevice tool and pull-out flexible nozzle we were able to get into every nook and cranny. This versatility helped it stay at the top of the pile even up against a machine with almost 50 per cent more power.
Stayhold boot organiser
Price: Around £20 (superpack)
Boot organisers are often little more than glorified bags with stiff sides, but Stayhold is different. Using Velcro, it sticks to the floor of your load area and lets you configure it endlessly to secure parcels, divide loads or just stop your shopping rolling around. It has a high-quality finish, is infinitely customisable and works brilliantly. For around £20 we can't think of a better way to organise your boot, and since we tested it we've used it nearly every day. 
Karcher K7 Premium Full Control
Price: Around £450 
Every year sees new pressure washers arrive on the scene, but they are all pretty much variations on a theme. For innovation you have to look to Karcher, which continues to push power washer technology. Its latest design sees a three-in-one lance that combines vario, dirt buster and soap application in one unit. And for the first time, you can control the water pressure from the handle, which also suggests the most suitable level for the job you're tackling. The Karcher K7 works well and while it's not a cheap product to buy, the overall package is excellent. 
Mothers Speed Clay 2.0
Price: Around £20 
Not everyone has the time to clay their car before applying a wax or sealant to the bodywork. There have been various solutions produced over the years to rival the traditional clay, used with the fingertips. We tried Mothers' alternative this year and it could be the answer for those who want deep cleansing, particularly on horizontal panels, without spending the time. There's no doubt it works quickly because it has a larger surface area than a clay. We also found that the Speed Clay 2.0 is comfortable to use, with the upper section fitting easily in the palm. Plus, we were surprised at how effective Mothers' product was, even if you do lose the feel of a traditional clay. 
Nextbase 512GW
Price: Around £150 
A dash cam is perhaps one of the most cost-efficient devices you can currently buy, because some insurers are currently offering discounts as big as 30 per cent for drivers using one. The 512GW comes with clear 1440p quality footage at 30 frames per second and we were very impressed by the depth of quality. In our test, we were able to pick up pedestrians and cyclists sooner on its footage than with rivals', and its night vision was one of the best we tested. An added bonus is the polarized lens that adds a level of depth and quality – especially in direct sunlight – that rivals currently struggle to match. 
Pioneer AVH-Z7000DAB
Price: Around £545
As modern infotainment systems improve, incorporating the latest tech and functions, the focus for aftermarket set-ups inevitably turns to older cars. Many can be updated with a double-DIN head unit, but drivers of models with just a narrow single slot had limited options – until Pioneer's AVH-Z7000DAB arrived late in 2017. It brings must-haves like Bluetooth, smartphone control and DAB, plus a large slide-out seven-inch display.
Nonda Zus
Price: Around £32 
You might ask how a simple USB car charger makes it on to this list, but it's much more than a way to top up your phone. The Zus has followed us from car to car as the compact design, with two angled sockets, helps keep power cables neat and tidy, plus it delivers two 2.4A charges. It's perfect if you're in a car that won't keep a big phone streaming while also charging a sat-nav. It's the Zus' other abilities that also impress, because it uses an app to allow you to find your vehicle in an open air car park, plus track your journeys. 
Sealey Jump Starter Power Pack SL65S Mini Jump Starter
Price: Around £90
This year has seen a deluge of lithium jump starter packs arrive, but none impressed us more than this Sealey. It waltzed through our five flat battery starts and was still showing 100 per cent charge. A good price and two-year warranty make it a must-buy. 
Watching the Wheels, Damon Hill
Price: Around £9
Each year, the Royal Automobile Club hands out its prestigious Motoring Book of the Year award. For 2017, Auto Express was part of the judging panel, so we have no qualms about recommending this book, which took the overall prize. Hill's autobiography covers more topics than just motorsport, so don't expect dry lists of race results and car specifications. Instead, the book takes a deeper look into Hill's life on and off track. It's definitely a deserving winner of the RAC title and makes our 2017 top 20.
Angelwax Revenge
Price: Around £7
Whenever an apparently identical product performs in a radically different way in one of our tests it always prompts questions. Have we done something differently or have the test conditions changed? We did revise our bug cleaner test to focus on just what the formulas could do, but that didn't explain Revenge's rise from close to the bottom to top of the table. It transpired that the poor results had prompted Angelwax to devise a new formula for Revenge that clearly works. A perfect response to a disappointing test showing.
Turtle Wax Wax it Wet
Price: £7
We first saw Wax it Wet more than 10 years ago. It was one of the pioneers of water-repelling sprays that go on as you dry the car. We hadn't tried it for years until it arrived in a new livery and what we reckon was a revised formula. In the past it was easy to use, but not very durable. It is now, and that makes it a worthy winner.