Best cordless vacuum cleaners 2023
We reveal the best way to spring clean your car's interior
A clean interior makes your car a more relaxing place to be, plus it will help get a better price when you sell it.  
But, your seats, carpets and trim are forever being attacked by dust, food, grit, mud, leaves and, for many of us, pet hair, which need clearing up. Using a cordless vacuum is easier than dragging your house cleaner to the car, trailing a mains cable. 
Over time, battery life has lengthened and performance has improved, with features such as anti-twist brushbars to solve the problem of hair in the rollers. But which is the best bet for a clean cabin?
How we tested them
We weighed each device with a small powered brushbar where present or a regular brush. We used them handheld to clean a car, and then tried them on a mix of salt, rice, dust, leaves, grit, gravel and hair on a pair of mats, one with a luxury pile, the other with a flatter finish. 
Points were given for accessories, efficiency and performance, claimed battery life, in-car versatility and domestic capability (these are costly to be used only in a car). Our final factor was price from makers and online sources.
Verdict
The improved Vax Blade 5, with more performance, tools and batteries, eases to a win over the Blade 4, which remains competitive, cheaper and a good choice if you can live with a single battery. Hoover's HF9 had plenty of good points – not least anti-twist technology – but it could be cheaper and come with some more accessories. 
Vax ONEPWR Blade 5 Dual Pet & Car Cordless Vacuum Cleaner
Vax ONEPWR Blade 4 Pet & Car Cordless Vacuum Cleaner
Hoover HF9 Cordless Vacuum Cleaner with Anti-Twist HF910H 001
Reviews
VAX ONEPWR Blade 5 Dual Pet & Car Cordless Vacuum Cleaner
Price: around £280  
Rating: 5 stars
Contact: vax.co.uk
Charge time/max run time: 3 hrs/90min (2 x 45 min)
The successor to the Blade 4 looks similar, but is more powerful and comes with an extra battery, doubling its useful work time. We liked the three-year warranty and inclusion of an LED display showing minutes left. 
With the standard powered flexible hose and small brushbar, cleaning in the cabin was easy – even before we used the car tool set supplied with the device. For domestic use, it features a twin brush and roller with hard floor/carpet modes. On paper, it's more expensive than the Blade 4, but when you take the extra battery into account, it's very similar.
Vax ONEPWR Blade 4 Pet Cordless Vacuum Cleaner CLBN-B4PT
Price: around £200  
Rating: 4.5 stars
Contact: vax.co.uk
Charge time/max run time: 3 hrs/45 mins
Despite the arrival of the new model, our previous champion was still a powerful contender and is now around £60 cheaper than when we last tested it. Performance remains impressive and although the main unit is not light, at 2.4kg, it is quite short and not unwieldy in the car as a result. This is especially because this unit is supplied with a neat small brushbar and a set of tools specifically designed for vehicle cleaning. 
In many areas, the winning Blade 5 gives a better performance, but this is still an impressive vac. And if you don't need the extra versatility of having two batteries, you won't be disappointed.
Partnership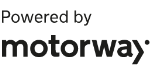 Need to sell your car?
Find your best offer from over 5,000+ dealers. It's that easy.
Hoover HF9 Cordless Vacuum Cleaner with Anti-Twist HF910H 001
Price: around £250  
Rating: 4 stars
Contact: hooverdirect.co.uk
Charge time/max run time: 3.5 hrs/30 mins
As expected, the Hoover is well made and stylish and comes with an impressive five-year warranty. It's quite long for a handheld unit, at 57cm, and felt heavier than its 2kg when used in the car. The 22V motor performed well, although the vac doesn't have a flexi hose or a small powered brushbar, which would have been more efficient. 
Usefully there's a clear display to show runtime remaining. In the house, we liked the hard-floor and carpet modes, the anti-twist tech (which stopped hair getting wrapped around the roller), and the Park & Go feature, so it could be left upright on a hard floor. 
Bosch Unlimited Series 6 BCS621GB ProHome Cordless Vacuum Cleaner
Price: around £230 
Rating: 3.5 stars
Contact: bosch-home.co.uk
Charge time/max run time: 4 hrs/60 mins (2 x 30)
This was the second vac here with two batteries – always useful – although without the optional fast charger, they have to be charged on the device, making it less practical than the Blade 5. 
We liked the build quality and shiny finish, and the performance in the car was good, but it would have been better with a small powered brushbar. Strangely, no brushes are included, although we were able to make good use of the mattress accessory on the carpets. 
Prosenic i10 Cordless Vacuum Cleaner
Price: around £140 
Rating: 3.5 stars
Contact: amazon.co.uk
Charge time/max run time: 2.5 hrs/50 mins
The Prosenic is the cheapest here and it made a good fist of our tests. It performed reasonably in the car, despite having only a small brush and a crevice nozzle, and its light weight made it comfortable. 
Although it lacks the high quality of some of the others on test, it boasts the highest-voltage motor (28.8V), albeit powered by the smallest battery, at 2.2Ah. It was joint quietest with the Hoover and Dyson V10, and came with a rear display that showed the power modes. Irritatingly, touching the trigger during use cut the motor. 
Ryobi RSV18X1-0 18V ONE+ Cordless HP Brushless Premium Stick Vac
Price: around £220 (+charger & batt)  
Rating: 3.5 stars
Contact: ryobitools.eu
Charge time/max run time: 2 hrs/48 mins
The Ryobi is supplied without a charger or battery. The 18V brushless motor was impressive and, using a 4Ah battery, proved very efficient, performing all our tests and still leaving two of four LEDs lit. However, it's the longest handheld here and its 2.7kg weight made it clumsy both in the car and in the home. 
We liked the twin-roller carpet brushbar, but the buttons were tricky to see and there was no display. It isn't cheap, but it was only recently introduced and we'd expect discounts soon. Plus it will help if you already have a charger/battery.
Dyson Omni-Glide Cordless Vacuum
Price: around £350
Rating: 3 stars
Contact: dyson.co.uk
Charge time/max run time: 3.5 hrs/20 mins
The Omni bucks the general design trend and is the first Dyson we've tried with a removable battery. It is long and really lightweight, at just 980g, so it was easy to use in the car, especially with the small powered brushbar. Indoors it was limited to using its powered fluffy cleaner head on hard floors only. 
The build quality is great and the 14.4V motor spun happily and effectively, with the claimed maximum work time from the 2.5Ah battery being 20 minutes. This is a neat device and handy, but limited in application and rather pricey. 
Dyson Cyclone V10 Absolute
Price: £430
Rating: 3 stars
Contact: dyson.co.uk
Charge time/max run time: 3.5 hrs/60 mins
The V10 has typically good Dyson quality and appeared to be unchanged since its introduction. The impressively quiet 25V motor was predictably efficient, and with the standard small brushbar and crevice nozzle, worked well in the car. 
Weighing around 2kg and being just 45cm long as a handheld, it was more wieldy than some. In the home, the two brushbars (hard floor/carpet) picked up everything. But it's still quite expensive and now showing its age, with no countdown display, removable battery or domestic brushbar light.
Having a spring clean? These are the best pressure washers to buy now…