Saab production halted once again
Short-term cash problems cause Saab to halt 9-3 production and cut its workforce, although two new partnerships could provide a boost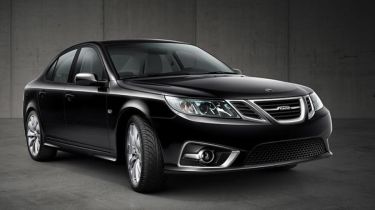 The Saab saga has taken yet another interesting turn with parent company National Electric Vehicle Sweden (NEVS) forced to halt production and cut its workforce.
The "short term cash problem" is apparently a result of Chinese shareholder Qingbo Investment Co. not fulfilling its "contractual obligation to finance the operations."
Although NEVS' main owner, National Modern Energy Holdings Ltd., intends to pick up the financial slack as the company's sole backer, a lack of readily available funds has caused Saab 9-3 production to temporarily cease.
The announcement comes just under six months since new models began rolling off assembly lines at Saab's Trollhattan plant in Sweden, and there's currently no word on when work will resume. It's similarly unclear whether the brand's existing output of six cars per day will be improved upon.
It's not the first time there have been doubts about the Swedish manufacturer's future, having also halted production three years ago in April 2011, before filing for bankruptcy in December of the same year.
In a bid to boost its stock in the wake of this latest setback, NEVS has announced plans for an "extensive investment" in the Phoenix architecture "which will be the base for future car models."
The new platform's development will apparently take place "in cooperation with other global OEMs" – with one signed up to co-develop the frame and another in negotiations for part ownership.
NEVS is hopeful these new partnerships will provide the "financial and technical support" necessary to relaunch Saab as a premium brand around the world.