'Smart could be Geely's biggest challenge yet'
Steve Fowler looks at how Geely and Mercedes are planning to reboot the Smart brand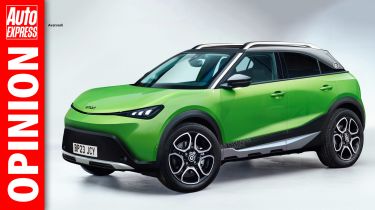 Smart has always been something of a puzzle. You'd think a Mercedes-made small-car brand would be a sure-fire hit, wouldn't you? If you look at the success BMW has made of MINI – admittedly with a fair bit of provenance behind it – the fact that Smart has never really taken off has been quite a surprise.
Remember, this is the car that was born out of a relationship in the mid-nineties with Swiss watch manufacturer Swatch. It was small, it was safe and it was funky – but it was pretty awful to drive.
To be fair, there have been plenty of cars over the years that haven't been that good from behind the wheel, and it never stopped them from selling in big numbers. So maybe this is yet another example of Mercedes struggling to manage a brand – as it is with its own Maybach, AMG and EQ sub-brands.
The business plan behind the Smart reboot – using the joint venture with Chinese giant Geely to build new Smarts – looks like a winner, especially with the fresh, all-electric SUV. 
We've seen the great job Geely has done with Volvo and in reinventing the London cab with LEVC. Now Lotus is benefitting from the Chinese firm's investment, too. 
However, key to Geely's success with its foreign brands has been letting locals run them and supporting them – with deep pockets – all the way. Speak to those in the know and the firm is acknowledged as a great owner.
Smart could be Geely's biggest challenge yet. Under Mercedes management, it has never been a success and has never really had a clear identity. As well as the stalwart ForTwo model, we've seen various cars under various joint ventures that have never had the kind of success that a 'mini Merc' really should have done.
Going for an all-electric SUV built in China makes complete sense, and the car looks great. So maybe this is the start of something good for Smart. Let's hope so.
Check out the new sporty Smart-based Brabus 92R here...