New Global Platform to underpin next Subaru Impreza
Subaru unveils plan for the new global platform to underpin future hybrids and EVs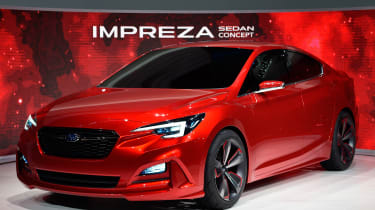 Subaru has revealed its brand-new Global Platform, set to underpin a variety of models in the not-too-distant future. The new cars are likely to include the forthcoming Subaru Impreza, as well as an all-new XV and Forester – also allowing the introduction of all-electric and hybrid powertrains across the Subaru line-up.
The aim of the new Global Platform is to create a basic frame for Subaru's next generation models. Subaru says this will allow it to adapt platforms for electric drivetrains in the future, with the single design concept allowing Subaru to adjust the basic specifications to match the requirements of its customers. 
• Subaru Impreza saloon arrives at the LA Motor Show 2015
This new design can be adapted to support hybrid engines, plug-in hybrids and fully electric cars while also ensuring Subaru's ability to produce multiple models on the same production line – saving money and boosting production capacity.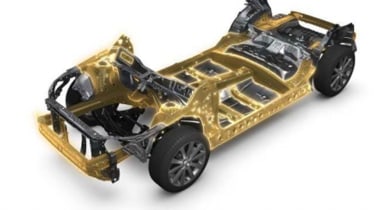 Subaru has designed the new platform to deliver wide-ranging benefits in terms of vehicle performance and it splits the key advantages into the 'dynamic feel' and 'safety' categories. Dynamic feel includes improving straight line stability, reducing noise and vibration and increasing comfort levels. It achieves this by increasing body rigidity, improving performance and boosting absorption levels by 40%. The option to stiffen suspension by adding stabilisers is also included.
President of Subaru's parent company, Fuji Heavy Industries, Yasuyuki Yoshinaga said: "The Subaru Global Platform lifts Subaru's automotive technology to new heights, and marks the next step in the evolution of Enjoyment and Peace of Mind. We are confident that it will allow us to produce vehicles that live up to our proud traditions and meet the high expectations customers have of Subaru."
Read the latest Subaru car reviews here...