Exclusive: we test Subaru's Eyesight autonomous safety system
We try the Subaru Eyesight safety system on the new Outback, due to be launched in 2015
The third and latest version of Subaru's EyeSight safety system will make its UK debut on the new 2015 Outback.
It's been confirmed as a no-cost standard fit on all Lineartronic Outback models and we tested the system that'll go on sale at an exclusive launch in Frankfurt.
EyeSight V3 is fitted with two colour cameras mounted above the rear view mirror and has been shrunk compared to its bulkier predecessor. Its range is 110 metres with a 35-degree field of vision and it can determine what obstacles are – whether it's a car, pedestrian or cyclist.
The EyeSight package has adaptive cruise control, lane departure warning, lead-vehicle start alert and autonomous emergency braking with a three-stage pre-collision warning setup.
Subaru EyeSight: On the road
Our test took us on the Autobahn where the adaptive cruise control felt smoother than other systems on the market. Compared to laser-focused systems on rival cars, independent tests have shown EyeSight can stop cars from higher speeds - up to 30mph.
• Whiplash fraudsters hit in pocket
It'll speed the car up as you indicate to overtake, too, to make manoeuvres quicker and safer. And because the cameras are looking so far down the road, you can adjust how closely you follow the car in front at the click of a button.
It was easy to use and intuitive with just a couple of steering wheel-mounted buttons controlling it all.The lane departure warning felt a little over-sensitive for us, though, especially when off the motorway and driving on rural roads but you can turn off the systems if they get too overbearing.
What is particularly impressive is the range of the Subaru cameras and how they work with autonomous emergency braking.
• Injury claims fall cuts insurance premiums
The fact it uses colour cameras means it can pick up the red of brake lights so EyeSight can start slowing the car earlier avoiding slamming on the brakes at the last minute. This makes the whole setup smoother and avoids having to prevent a full emergency stop if there's minor trouble ahead that you've misjudged.
Subaru EyeSight: How was it developed?
We tested it on the all-new 2015 Outback, which goes on pre-sale in the UK on November 1 before being displayed at the Geneva Motor Show in March, but the technology is not actually that new.
EyeSight has been in development since 1998 and has been fitted in Japan as a €700-plus option since 2008. It's been in the US since 2012 but the Outback marks Subaru's first venture into the UK market as it takes on European safety leaders Volvo and Mercedes. With EyeSight, Subaru believes it can become the market leader and is making a huge push with the combined Outback and EyeSight launch.
Subaru is more than aware the UK perspective of its cars focuses on the sporty models of its range but wants EyeSight to change all that. It wants to be the safety first manufacturer.
EyeSight is different from rivals as the cameras are mounted inside the car and away from the front end where bad weather, dirt and accident damage can harm the system. The latest system is smaller than the second-gen setup and the move to colour cameras is a huge improvement.
Partnership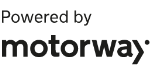 Need to sell your car?
Find your best offer from over 5,000+ dealers. It's that easy.
Four functions are provided by EyeSight. There's autonomous emergency braking, automatic cruise control, lane-departure warning and a feature that knows if you've accidentally selected Drive rather than Reverse when parked nose-on to an obstacle. All work with a variety of audible alarms and automatic evasive action to lessen or avoid collisions.
Subaru EyeSight: How much will it cost?
It'll be standard on all UK Outbacks with Subaru's automatic Lineartronic system and other models are still to be confirmed. It's unlikely to ever feature on a manual, though, as cruise control doesn't sit well with a manual transmission. Speccing top-spec safety avoidance on a Mercedes or VW can run into several thousands of pounds, so Subaru's dedication to making it standard is admirable.
In Japan, where drivers have to pay for it, EyeSight has been taken up by 80 per cent of all Subaru buyers and 50 per cent of those buyers have admitted that it's prevented them from having a collision since its arrival.
In essence, Subaru's accident rate for new registrations has halved, and in the UK, the privilege won't cost a penny. On that basis, the Japanese maker stands a chance of topping the safety class as it has ambitiously prescribed.
Find out about the lastest autonomous braking technology and self-driving cars.