New Suzuki Celerio recall fix expected in coming weeks
Sales of Suzuki's new city car could resume soon, with a fix expected in the near future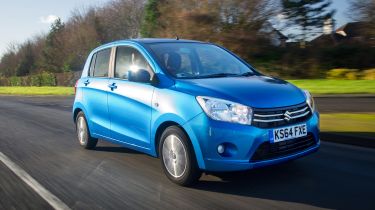 Last week we reported on how the brand-new Suzuki Celerio had been recalled just a day after it went on sale. The notice concerned potential high speed brake failure, after faults were detected on a UK media test drive.
All cars were immediately recalled, with every customer, dealer and press car returned to Suzuki GB for inspection. Today, Suzuki has issued a statement confirming a fix would be available in the coming weeks.
"A rectification by Suzuki Motor Corporation is currently being implemented and delivery of modified brake components is expected in the coming weeks," the statement read.
"Safety is of the utmost importance to Suzuki and it expects to return vehicles to customers as soon as is possible. Suzuki would like to take this opportunity to apologise to its customers and also thank them for their understanding and patience regarding this issue."
The failures are said to have occurred on closed roads at around 80mph, but the issue is thought to only affect a handful of new right-hand-drive models.
A spokesman from Suzuki GB said the company was in direct contact with customers via its dealer network and is providing a loan vehicle to them until full safety checks have been completed.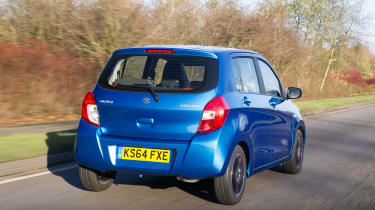 It is said that all stopping power was lost immediately when the brakes were applied. The pedal became stuck in the fully depressed position and had no effect on the Suzuki's speed. No braking effort could be exerted by forcing the pedal up and reapplying it.
Apparently, the Celerio in question was brought to a safe stop using only the handbrake and engine braking. Suzuki subsequently recalled the car and delivered another for retests – but the replacement failed again in exactly the same scenario.
As a result, Suzuki recalled all UK Celerio models it had sold so far. It relates to retraction of the brake pedal and affected right-hand-drive vehicles for the UK, Ireland, Australia and New Zealand. It did not affect left-hand-drive vehicles or other right-hand-drive markets. Those cars are all built at the Maruti plant in India, while UK models have just begun production at the Rayang factory in Thailand.
Read a full review of the Suzuki Celerio city car here