Tesla launches Chill Mode to tone down acceleration
A software update has been released by Tesla for the Model S and Model X, allowing drivers to choose a gentler acceleration setup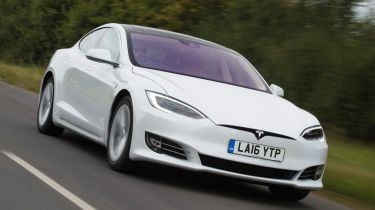 Tesla has introduced a Chill Mode for its Model S and Model X electric vehicles, toning down the rapid acceleration that its EV's are capable of.
A software update introduced the Chill Mode, which can be accessed via the on-board infotainment screen. In the software update notification, it says that Chill Mode is 'ideal for smoother driving and a gentler ride for passengers'.
The setting can be particularly useful in the Model S 100D, which in Ludicrous Mode, can accelerate from 0-60mph in 2.5 seconds. This makes it faster than almost any vehicle currently on sale. In Chill Mode, that 2.5-second figure will not be possible, nor can the driver utilise the full electric jolt of 603bhp and 967Nm of torque from its 100kWh battery pack.
Chill Mode isn't the only new feature in Tesla's latest software update. An 'Easy Entry' system has been downloaded onto Tesla EVs, which gives drivers' easier access getting in and out of their Tesla.
When parked up, the vehicle automatically adjusts the steering wheel and driver's seat so that exiting the vehicle doesn't turn into a laborious process. The software will remember the driver settings so that when you get back into the vehicle and step on the brake, it will return to the driver's preferred driving position.
Elon Musk promised the upgrade back in August, after responding to a driver's tweet requesting easier entry and exit in and out of his Tesla.
Do you think Chill Mode is a good idea? Let us know below...