New Tesla Model S and Model X go left-hand drive only
Used examples of right-hand drive Model S and Model X cars might become much more sought after as Tesla stops production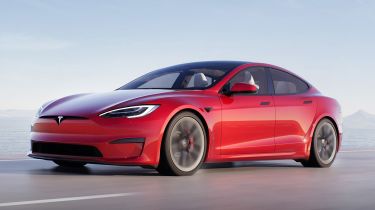 UK customers who have placed an order for the updated Model S or the Model X are receiving emails from Tesla stating that only left-hand drive cars will be available for the foreseeable future. 
On Tesla's UK site it says all versions of the Model S and Model X are "only available as left hand drive", although the firm's other two models - the Model Y and Model 3 are still offered in right-hand drive form. 
Tesla has offered a few choices for its customers in the wake of the apparent decision to stop supply of right-hand drive Model S and Model X cars. Existing reservations can be switched to a Model 3 or Model Y, with £2,000 offered in credit. Another option is to cancel the order for a full refund or customers can just continue with the order and receive a left-hand drive model. Customers are able to call Tesla to discuss their options in further detail. 
The Model X receives a new key card for 2023, although there's no word on whether cars fitted with the yoke steering can option a retrofit back to a traditional wheel like US customers can. There are also rumours of a larger rear infotainment screen coming to the Model S in 2023. 
It's yet to be officially confirmed, but for the Model S and Model X left-hand drive models coming to Britain, we'd expect Tesla to calibrate safety systems and in particular the various sensors the cars have for driving on the left hand side of the road. It remains to be seen how the move to left-hand drive only for the Model S and Model X will affect pricing and sales in the UK.
Would left-hand-drive deter you from owning a Tesla? Tell us in the comments below...