What to do about your diesel particulate filter during lockdown
The coronavirus lockdown is forcing people to drive their cars less, which could be a problem for owners of modern diesels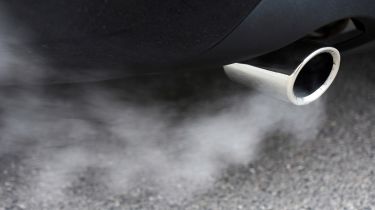 One of the inevitable effects of the UK being placed on lockdown due to the Coronavirus is that we're all driving our cars less. This could present a problem for anyone with a modern diesel car.
For some years now, diesel particulate filters (DPFs) have been fitted to all diesel cars; it's been part of the UK MoT test since 2013. In short, these devices capture and store soot produced by diesel engines in order to reduce emissions.
The catch with DPFs is that they only have a limited capacity and at some point the excess soot needs to be burned off. In order to do that, the car needs to be driven for around 15 to 20 minutes at 2,500rpm or higher. This process is known as DPF regeneration.
The Independent Garage Association (IGA) has warned that if people are only using their diesel cars for short journeys during the lockdown, though, their DPFs might not be able to regenerate. The organisation advises owners of modern diesel cars to avoid using them for trips of less than 10 to 15 miles in order to avoid clogging up the DPF.
When a DPF has built up too much soot and hasn't been able to burn it off, a warning light will come on. If this happens, you should not use your car at all until you can get it looked at by a garage.
It may be possible for a mechanic to use specialist equipment to carry out a forced DPF regeneration, which is the ideal outcome. If this can't be done, though, a whole new filter may be required, and this can cost up to £3,000.
If drivers ignore the warning light and carry on using their car with a full DPF, they risk blocking the DPF altogether, in which case the car will enter limp-home mode.
If drivers of diesel cars are in any doubt about the state of their DPF and are unsure what to do, the IGA advises them to call a garage and seek expert mechanical advice.
Find out everything you need to know to care for your car during the lockdown with our 2020 Car Care Special...