Next generation Toyotas to get 'world's most thermally efficient engine'
New petrol and hybrid powertrains and innovative new CVT gearbox aim to boost efficiency and performance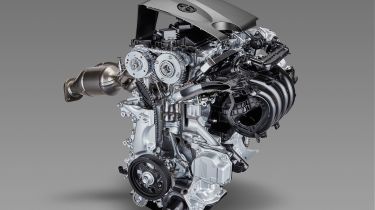 Toyota has released details of a new range of engines and transmissions for future models based on the brand's new TNGA platform, prior to revealing the cars themselves.
Two new 2.0-litre petrol powertrains - one conventional and one hybrid - have been announced, with the former dubbed a Dynamic Force Engine. Toyota claims world-leading thermal efficiency and increased torque across the rev range, while it will comply with future emissions legislation ahead of time.
• Toyota Supra details leaked prior to Geneva launch
The new petrol-electric hybrid is adapted from the powertrain seen in the latest Prius, and will be used across much of the brand's larger car range. It reduces the engine revs needed for maximum power and draws more energy from the battery pack than before.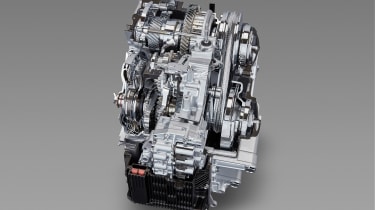 Alongside this, Toyota has also developed a new type of CVT gearbox. It's said to be six per cent more efficient than before thanks to reduced mechanical losses. A new 'launch gear' mechanical gear drive is now used at lower speeds; it's said to remove the typically slow initial response of a CVT and boost performance. 20 per cent faster shift speeds also contribute to better acceleration.
A new six-speed manual 'box has also been developed, which is smaller and 7kg lighter than before, further increasing efficiency. Engine revs are also automatically adjusted when changing gear, in theory making selecting cogs smoother.
Finally, two new four-wheel drive systems will be making their debut. Petrol-powered models will use a new Dynamic Torque Vectoring AWD system, using a more efficient ratchet-type dog clutch system to disconnect power to the rear wheels. An electric all-wheel drive system is used on hybrid vehicles, sending 30 per cent more torque to the rear wheels than the old system.
Now read about the best hybrid cars money can buy in 2018…