New Toyota Ultra-compact BEV to launch at Tokyo
Toyota will launch a new production-ready two-seat electric vehicle at this year's Tokyo Motor Show, designed for short-distance travel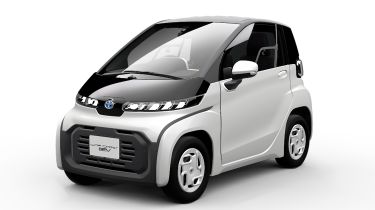 The new Toyota Ultra-compact Battery Electric Vehicle (BEV) will make its debut at this year's Tokyo Motor Show. The two-seat EV has been designed to meet the needs of people who regularly make short-distance trips, while limiting the impact on the environment. It'll go on sale in Japan late next year.
Toyota's Ultra-compact BEV measures just 2,490mm long, 1,290mm wide and 1,550mm in height, which gives it similar dimensions to the REVA G-Whizz. Toyota claims its new electric vehicle will have a range of 62 miles, a top speed of 37mph and a charge time of five hours using a conventional household socket.
• Best electric cars on sale now
This production-ready model will be joined by a single-seater "business" variant, which aims to promote the wider adoption of battery electric vehicles in general. Toyota says the EV will serve as a mobile office and feature three operating modes for travel, work and taking a break.
Toyota's Tokyo Motor Show stand will also feature three Walking Area Battery Electric vehicles, in the form of a standing electric scooter, a seated electric scooter and an electric  motor attachment which can be connected to manual wheelchairs.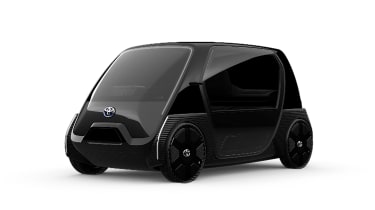 All three vehicles will have a maximum speed of 3.7mph and a charge time of around 2.5 hours – although all three will be fitted with replaceable battery packs. The standing electric scooter has a range of 8.6 miles, the seated electric scooter can manage 6.2 miles, while the wheelchair attachment will cover 12.4 miles.
Toyota's standing electric scooter will go on sale in winter 2020, followed by the seated electric scooter and wheelchair electric motor attachment in 2021.
What do you make of Toyota's forthcoming range of electric vehicles? Let us know in the comments section below…