Toyota's hydrogen fuel cell tech gets early outing
Toyota's hydrogen fuel cell-powered production car may not arrive until 2015, but the technology is already being put to good use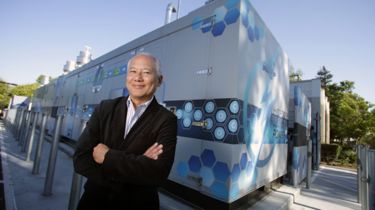 We'll have to wait until next year to drive one of Toyota's hydrogen fuel cell-powered cars – previewed at last year's Tokyo Motor Show by the FCV concept – but that hasn't stopped the Japanese manufacturer putting the technology itself to work.
A 1.11 megawatt fuel cell has been fitted at the Toyota Motor Sales headquarters in Los Angeles to generate cheap electricity with a reduced carbon footprint.
It uses a Proton Exchange Membrane, the same basic technology set to feature in Toyota's forthcoming production car.
According to a statement from the company, one of the primary benefits of PEM fuel cell systems is how easily and quickly they can be turned on and off.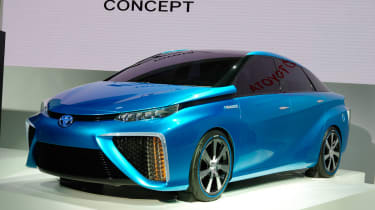 As well as being well suited for use in vehicles, Toyota also believes the "responsiveness and reliability" of such units will guarantee "prompt power supply to the sales campus during high-demand periods."
The idea is therefore to adjust use to meet requirements, with the new fixed fuel cell apparently capable of supplying half of the total power needed by the six buildings on the LA site when demand is at its peak in the summer months.
"Most other fuel cell technologies need to run continuously to generate baseload power," explained Mark Yamamuchi, the site's sustainable strategy programme manager. "This project is unique in that we are leveraging the characteristics of the PEM technology to load-follow."
The largest installation of its kind in the world, Toyota claims this first application of a fuel cell as a stationary power generation produces enough power on average to meet the needs of 765 average American homes.