Toyota promises big efficiency gains for next-gen hybrids
Toyota product chief defends decision not to pursue plug-in hybrids, but hints more hydrogen fuel cell cars are in the pipeline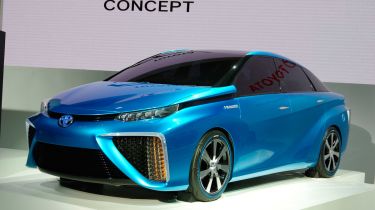 Toyota has responded bullishly to the growing car industry trend for plug-in hybrids, promising there is much more still to come for its own CVT mild hybrid system deployed across the Toyota and Lexus ranges.
We spoke to Toyota's product chief Karl Schlicht at the 2014 Paris Motor Show about the Japanese maker's reluctance to invest in plug-in hybrid technology.
"The advantage of selling seven million units means we know what works," the Canadian product boss argued. "The myth that our hybrid has peaked and that we have to move to lithium [batteries] or plug-in has been greatly exaggerated.
"We're finding that the current hybrid system has a lot of legs left in it. It's very reliable, costs are going down, and it's invisible for the customer – they don't even know what kind of batteries are in there. And it's seamless – it works in the city. Yes, there are complaints from enthusiasts that CVT is the big issue in terms of fun-to-drive feeling, but we're going to work on that. It doesn't mean we need to completely move to a plug-in set-up."
Schlicht also noted Toyota's efforts with the Prius Plug-In, which has been consistently outsold by the cheaper mild-hybrid variant.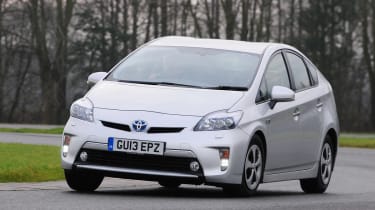 Plus, Toyota isn't resting on its laurels with alternative drivetrain systems. Present on the show stand was the hydrogen FCV concept, which Toyota has confirmed will enter limited production in 2015 – and that's just the start.
Asked if Toyota plans to keep hydrogen fuel cells as a one-car plan, or expand the technology, Schlicht replied: "I think initially we want to make a statement with the unique looks of the FCV. But we've already said we believe in the future of hydrogen, and I think you can believe us when you look at what we've already been through with hybrids. Clearly we're going to follow a similar pattern to make sure not just one vehicle is hydrogen fuel-cell-powered – but that is way down the road at the moment."