Axe hovering over Toyota's Avensis
The future of the Toyota Avensis family saloon is "under discussion" as sales continue to falter in the medium range sector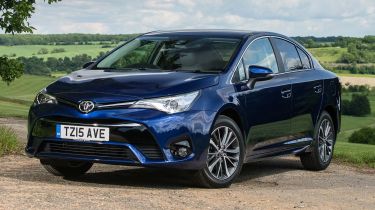 While the rest of Toyota's product portfolio is undergoing a thorough development process, the future isn't looking so bright for the humble Toyota Avensis saloon.
The future of the model is currently "under discussion", according to the firm's European boss, in the face of ever-declining sales in the market for family saloons.
Several mainstream brands have abandoned the family saloon and estate market altogether in favour of SUVs, and Toyota Europe president & CEO Johan van Zyl has told Auto Express that the future of his firm's rival to the Ford Mondeo and Vauxhall Insignia, which is built at the Burnaston plant in Derbyshire, is now under consideration. "We're looking at it at the moment," he said.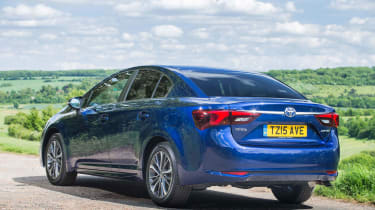 "We are looking at that segment of the market and asking ourselves some questions. We're very satisfied with the performance of Avensis now – the product is doing fine for us. But we're asking if the next step should be another D-segment saloon or something else."
The existing generation of the Avensis was introduced in 2009 and facelifted in 2015, so under typical development cycles, Toyota would normally be lining up a vehicle to replace it within the next 18 months. Earlier this year Citroen quietly axed the C5 saloon from its range due to disappointing sales.
What do you think the future holds for the Toyota Avensis and the family saloon market generally? Give us your view in the comments section...