Toyota Land Cruiser V8 axed in the UK
Toyota has confirmed the Land Cruiser V8 will no longer be sold in the UK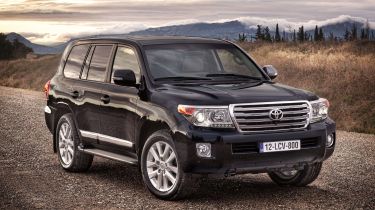 After seven years on sale, the Toyota Land Cruiser V8 is no longer going to be sold in the UK following a press release issued by Toyota.
The V8 was originally introduced in 2008 as a replacement for the Land Cruiser Amazon, and featured a 4.4-litre V8 instead of the 4.2 found in the Amazon. It produced 50% more torque than its predecessor at 650Nm, making for formidable on and off-road performance.
The Land Cruiser V8 was priced at £65,715, putting it up against rivals like the BMW X5 diesel and Range Rover Sport TDV6, but it couldn't compete against such sharp to drive and better equipped rivals, resulting in poor sales.
Toyota dropping the V8 from its UK line-up means that the British buyers will not receive the updated version of the Land Cruiser V8 which was unveiled for the US market recently. The new model receives a facelift with an updated front bumper, grille and headlights, as well as a new rear bumper and new alloy wheels. A new engine is also found under the bonnet in the form of a 5.7-litre V8 with 381bhp.
Whilst the V8 bows out of the UK market, an updated Land Cruiser has been launched in Japan, too. Known as the Land Cruiser 200, it is the first car in Toyota's range to feature the Toyota Safety Sense P package which includes an automatic braking system, radar cruise control, lane departure alert, and automatic high beam headlights. Currently there are no plans to bring this model to the European market.