How Renault built the ideal van for DJ BBQ
DJ BBQ needs two things: a great sound-system and space for his grilles. Renault stepped in to create the perfect machine
Christian Stevenson - otherwise known as DJ BBQ - was the headline act at a gig on the banks of Loch Ness when he had an epiphany: what on earth was he going to do when he turned 50?
After some careful thought and plenty of soul searching, he hit upon a revelation that was very simple, yet at the same time very clever. Why not cater to his audiences as well as entertain them with music?
• Take our van survey and win a £100 Halfords voucher
The concept of 'catertainment' was born, and Stevenson began researching how he could bring good food and good music to the masses. With so much equipment it quickly became apparent that he'd need a custom-built vehicle to haul everything around. But where could he get such a machine? Enter Renault and their world-leading range of vans.
Fast-forward to the present day and together DJ BBQ and Renault have built the perfect machine for catertaining. Here's how it all came together, in DJ BBQ's own words:
Who are you? And what do you do?
"My name is Christian Stevenson - or DJ BBQ - and I catertain. I cook meats and beats. Slow and low, with southern soul."
How did you begin 'catertaining'?
"I started calling myself DJ BBQ, then I did the research, bought a bunch of smokers, brought them in from America... And then hooked up with Renault, and we built this beast."
Your food truck looks phenomenal. Tell us about it.
"I don't want just a food truck, I want a truck that sounds so good. You know? It shakes.
"One of the key features of the van is it can hold a lot of stuff. So it's big. Renault built everything custom. We got to just think infinitely on what we could do. So I said 'I need as much space as possible, I need loads of refrigeration, I need hot water.' We've got friers so we can do chips."
Sounds like you can easily cater to big crowds. What about the music?
"We've got this insane sound-system. We've got two CDJ2000s with a bad-ass mixer. We've got two Technic SL-1210s, proper turntables. And we've got the super high-end speaker system."
Nice. How do you haul everything from venue to venue?
"We've got the towbar so we can tow the offset smokers I brought in from Georgia. They rebuilt that so we've even got more storage there for our wood and our signage… Basically, Renault has built us the dream catertainment vehicle. Renault has given us the tools to deliver true barbecue.
What's the best thing about catertaining?
"It's really nice when you're at a festival and you've got this big field in front of a castle and we're just spinning tunes. Everybody's got their kids, they're sitting there having some pulled pork sandwiches and chilled rosé. It's just a nice experience. It all happens in front of the van."
It's not a one man operation, of course. Tell us about your team.
Partnership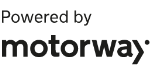 Need to sell your car?
Find your best offer from over 5,000+ dealers. It's that easy.
"We've got a pretty special crew of people. We've got the Masterchef and Great British Menu home economist. We've got the best charcoal maker in the world. We've got foraging, hunting, gathering chefs.
"Also in the mix in the 1986 Welsh Lamb Butcher of the Year. And then we've got an ex-glamour model as our front of house. It's just not your normal crew, so our food truck can't be your normal food truck. It's got to be special, it's got to be representative of who we are and how we cook."
What was it like collaborating with Renault?
"When Renault said they wanted to work with us, I never expected this level of ingenuity, creativity… just gnarliness. That is a beast to build."
Find out more about Renault vans
Take our van survey and win a £100 Halfords voucherHow Renault built the ideal van for DJ BBQHow F1 tech keeps Renault vans in pole positionWhat Renault Pro+ can do for your businessRenault vans: exploring the benefits to your business