Van thefts up 45 per cent in four years
Nearly 10,000 vans were stolen in the UK last year, with more than half of thefts occurring in London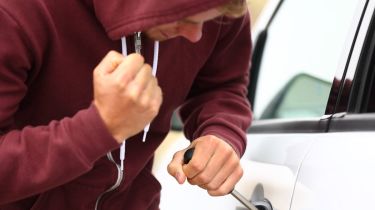 The number of vans stolen in the UK has increased by 45 per cent in the last four years, new police statistics have revealed.
There were 9,371 reported van thefts in 2018/19 - up from 6,472 in 2015/16 - with more than half of these taking place in London. In the last four years, 32,056 commercial vehicles have been stolen across the UK.
• Van security tips: how to keep your van and contents safe
The Metropolitan Police had 4,777 reported van thefts in 2018/19, up 15 per cent from 4,137 in 2017/18, according to figures obtained by Volkswagen Commercial Vehicles via a Freedom of Information investigation.
The biggest yearly increase occurred in Leicestershire, where the number of stolen vans increased by 843 per cent, from 40 in 2017/18 to 277 in 2018/19. Meanwhile, West Yorkshire saw a 67 per cent rise from 557 to 931, which was the second-highest number of overall thefts in 2018/19.
The West Midlands had the third-highest number of thefts in 2018/19 at 409, followed by Essex with 387 and Leicestershire's 377.
Volkswagen Commercial Vehicles advises van drivers to park in well-lit areas with CCTV, ensure van doors are blocked by another vehicle, building or object, fit window guards, add security film to the back windows, fit additional locks to the doors and invest in internal racking and secure storage boxes.
David Hanna, head of service and parts operations at Volkswagen Commercial Vehicles, said: "The problem of van theft is getting worse rather than better - and it's a problem right across the country."
He added: "We strongly advise not to leave tools in the vehicle overnight and we're also supporting our customers with offers on the latest anti-theft devices to help give them peace of mind."
What do you make of the rise in van thefts? Let us know your thoughts in the comments below...