'A refreshing approach for Vauxhall's future'
Editor-in-chief Steve Fowler finds out more about Vauxhall's future plans as he meets managing director Stephen Norman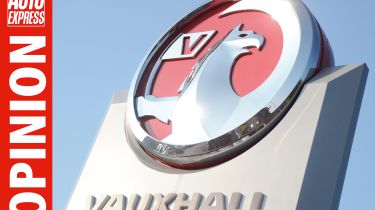 For most of us, Vauxhall is still a great British brand that, in the Astra and Vivaro, still makes great British vehicles in the UK. But over the past few years – well, quite some years, if we're honest – the company has lost its way. Ask many people what the brand stands for and they'd struggle to tell you. Some cars have been pretty good, some not so.
You might find it strange for the managing director of Vauxhall to agree with those comments, but that's pretty much what Stephen Norman said when we met up this week.
• Mega drive: one month's miles in a day in an Astra
Norman has been in the job five months and already made his mark by terminating the contracts of his dealers and refranchising. So when he invited me to meet up, it was a great opportunity to find out more about the future of the company that still means so much to so many British car buyers.
Norman is a man who knows the car business like few others; he's worked on more brands than most and in more disciplines than most, too. And he speaks with the excitement of someone with a clear plan. "It's not about throwing everything out of the drawer and starting again," he told me, "it's just reordering and tidying what's already in there."
He spoke fondly of his father's Vauxhall Cresta and how it was more fun and more loved than the more expensive Rover that came later; that's how we should think about Vauxhalls today, he insisted.
"We will never deny the modest man and woman a quality car they don't have to pay over the odds for," he said. With mainstream rivals seemingly determined to be ever-more premium – especially in pricing – that was refreshing. As was his promise that his dealers would up their game and that innovative new product is coming. Under PSA ownership and Norman leadership, Vauxhall is in an exciting place.
What is your perception of Vauxhall? Let us know in the comments section below...