Astras Arrest: Vauxhall signs large UK police car deal
Luton firm will provide over 2,000 police vehicles to 28 UK forces, including 1,200 new Astras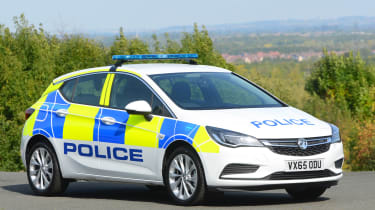 Vauxhall has completed one of the biggest British police car supply deals ever, meaning UK criminals will be running from the Griffin badge even more frequently.
The multi-million pound contract will see over 2,000 vehicles rolled-out to forces nationwide, with the new Cheshire-built Astra making up 1,200 of them. The latest-gen family hatch will become the most-used car by beat bobbies as Vauxhall secures 60 per cent of the market.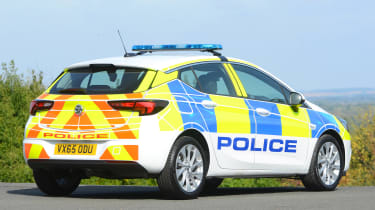 Other models that will be supplied include Corsas, Insignias and Vivaro vans. 28 police forces across the UK will receive Vauxhalls on fleet soon, while six fire-and-rescue services are also included in the two-year agreement.
The firm claims part of the appeal was its newly-launched 'OnStar' connected car tech, while allows it to become a 4G mobile internet hotspot and also lets Police shut the car down remotely.
"A vehicle purchasing collaboration between police forces and partners on this scale has never been seen before" said David Wilkin, West Midlands Police's Director of Resources.
What do you think about Vauxhall's plans? Leave us a comment below!