Volkswagen XL1 and Toyota ME.WE up for global design award
Volkswagen's XL1 and Toyota's ME.WE are the automotive representatives in the nominations for the Design of the Year Awards 2014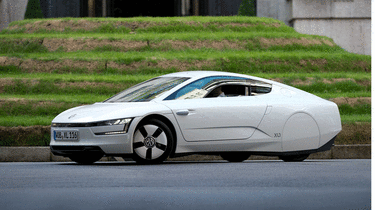 Both the Toyota ME.WE and Volkswagen XL1 concept cars are competing against 74 other innovatively designed products to be crowned Design of the Year 2014 in the London Design Museum's awards.
Judges have been impressed so far by the cutting edge design features and pioneering environmental technology used by the only two cars to make the shortlist.
The unique Toyota ME.WE shows the latest steps Toyota is taking towards groundbreaking eco-friendly cars and comes with a lightweight aluminium structure, electrically powered wheels and an interior made of bamboo.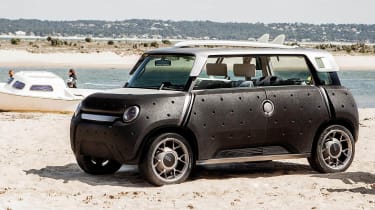 Its doors, bonnet and bumpers are constructed from 100 per cent recyclable polystyrene that's easily replaceable. Toyota claims this car can function as a pickup, convertible, off-roader and a small city car.
The Volkswagen XL1 is equally as impressive. The car was first unveiled at the 2011 Qatar Motor Show and unlike the Toyota, it's available to buy. Advanced hybrid technology means it's the first car with groundbreaking fuel economy figures of 313mpg and 24g/km of CO2 emissions. Put simply, this is the world's most fuel-efficient car. Volkswagen has confirmed the Volkswagen XL1 for an initial production run of 250.
Other finalists in the Design of the Year awards include electric bikes, the Citymapper public transport app, a floating school in a Nigerian lagoon, mobile phones you can build yourself and a calendar made entirely of Lego. The shortlist is certainly a broad church.  
This is the seventh Design of the Year awards and as usual it sets out to celebrate the very best in global architecture, digital, fashion, furniture, graphic, product and transport design. The overall winner will be decideTwo d by a voting system.
All the nominations will be on display at the London Design Museum from March 26 to August 25 2014 and advanced tickets – £13.88 for a standard adult ticket - can be purchased here.
Which car do you think deserves the Design of the Year 2014 crown? Do you think the Toyota ME.WE or the Volkswagen XL1 concept car should win or are there better car designs out there? Let us know in the comments section below...