Volvo aims to slash its CO2 output by 2025
Volvo is aiming to reduce the CO2 footprint of every model by 40 per cent starting with the upcoming XC40 EV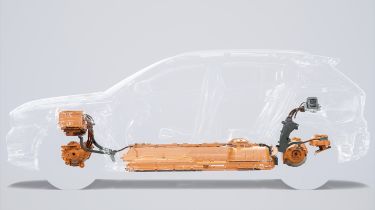 Volvo is aiming to cut the lifecycle carbon footprint of every car it makes by 40 per cent within the next six years. The company claims it to be 'one of the most ambitious plans in the automotive industry.' 
The announcement follows Volvo's commitment that by 2040 the firm will aim to become a climate-neutral company. In order to achieve this, and the 40 per cent carbon footprint reduction of the cars it makes, the Swedish firm has set out a series of immediate measures, the first of which will see one new electric car launched every year for the next five years. 
"We are transforming our company through concrete actions, not symbolic pledges," said Hakan Samuelsson, Volvo's chief executive. "At Volvo Cars we will address what we control, which is both our operations and the tailpipe emissions of our cars. And we will address what we can influence, by calling on our suppliers and the energy sector to join us in aiming for a climate-neutral future."
In the short term, Volvo has said that recycled plastics will account for 25 per cent of all plastics used in future models. On top of that, CO2 emissions generated by the firm's manufacturing and logistics operations will also be cut by 25 per cent but has not outlined exactly how. 
In a bid to raise people's awareness of its model's CO2 footprint, Volvo will begin to issue the average lifecycle carbon footprint of each new model it makes starting with the XC40 recharge. 
Do you think this is a step in the right direction for climate change? Let us know your thoughts in the comments below...