Volvo to axe hybrids and focus on pure electric cars
Volvo sets its sights on becoming a fully electric car brand like Tesla and that will spell the end of its hybrid models after 2025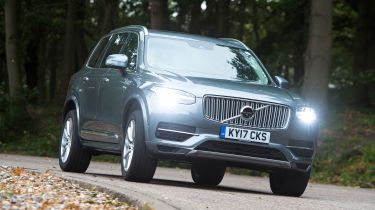 Volvo will axe petrol and hybrid models and become an electric only car brand in the near future, the company's boss has revealed. 
The Swedish firm's current aim is to have fully electric vehicles account for 50 per cent of its global sales by 2025, launching a new electric model every 12 months up to that date. 
• EV and plug-in car tech explained
Volvo's chief executive, Hakan Sammuelson, has told Auto Express that beyond 2025 it is a matter of "when" not "if" the company ditches internal combustion engines and hybrids all together and becomes a purely electric car company. 
"Really the one who decides will be the customers," Sammuelson told us. "We have shown our strategy to electrify, not by doing one car, we did it the expensive way of adopting a new platform so all future cars will be either electric or hybrid - it is up to the customer. 
"The higher the percentage of all electric [sales] the faster we will shut down the others. If only 5 per cent are buying cars with combustion it probably doesn't pay to keep that - so let's see what the customers prefer long term."
The new XC40 Recharge is the firm's first fully electric model and will be followed by four additional EVs by 2025.
Volvo's electric vehicle strategy centres around the firm's sustainability ethos but Sammuelson also confident healthy profits are to be made in that area, particularly for a brand that sells premium products. 
"If you stay with outdated technology that is not a smart way to improve your profits," Sammuelson added. "What happens is then your margins disappear and you close down. If you introduce new technology, in the beginning it will probably lower margins - that has happened in the past. But after a number of years you introduce new technology because you believe it will improve your profits."
What do you think the future holds for hybrids? Let us know in the comments...